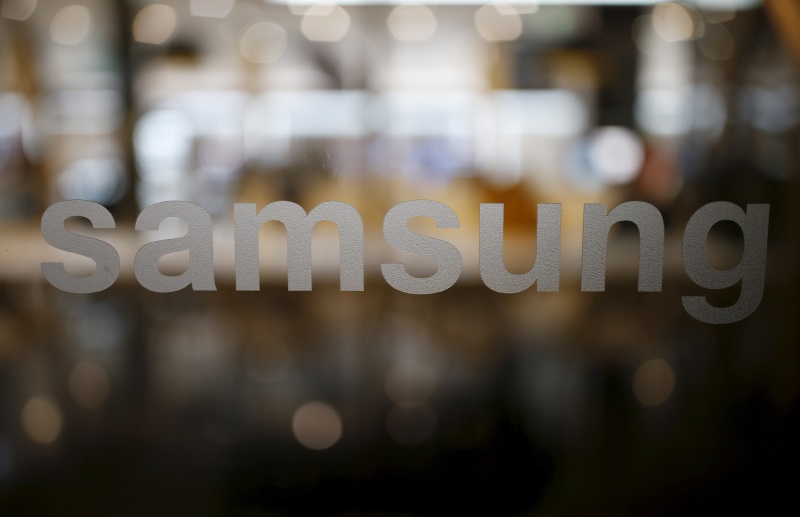 Efforts to revive its once stellar smartphone fortunes may be doomed if Samsung Electronics cannot overcome its dominant engineering culture, according to serving and former executives and those who have dealt with the company.
This culture, they say, has stymied many previous efforts to develop software and service platforms to support the smartphone business. In the past year several such services have closed down, at least one of them within a year of being launched.
"There's a lot of distrust of top executives who can actually implement stuff that is more of a software and services offering," said one person familiar with the company's inner workings. "It's still 'we know how to sell boxes, we sell boxes'."
Growth in handset sales is slowing as the smartphone market matures, and without its own distinctive software, content and services, Samsung has little to differentiate itself from other Android phone makers selling similar devices at lower prices.
Samsung points to the launch of its mobile payments service, Samsung Pay, and its home control "Internet of Things" platform, SmartThings, as among the signs it has learned from its past.
But this may not be enough.
Interviews with former and serving employees paint a picture of confusion and overlap between competing divisions, where the short-term interests of promoting hardware trump long-term efforts to build platforms that would add value for customers and increase their loyalty to the brand.
One said he only learned from someone outside the company that the hands-free app his team was updating for the upcoming Galaxy S4 launch had competition – from inside Samsung. For the manager, who has since left the company but declined to be identified because his present employer does business with Samsung, it was one of many examples of the low priority the hardware-minded company placed on software, which was treated as little more than a marketing tool inside the firm.
"Samsung's upper management just inherently doesn't understand software," the former employee said. "They get hardware – in fact, they get hardware better than anyone else. But software is a completely different ballgame."
As a result, critics say, initiatives involving software or services languish and often fail.
Despite being pre-installed on Galaxy phones, Samsung's ChatON messaging service gained few adherents and closed without fanfare in March, while the Milk Video app, a high profile project run by newly hired US executives, lasted a year, closing in November.
Shrinking margins
To be sure, Samsung's struggles are hardly unique – firms such as HTC Corp, Nokia and BlackBerry also failed in their attempt to develop viable platforms.
And Samsung overcame a late start in smartphones and still remains the No.1 player: researcher TrendForce says it will this year ship about 100 million more than No. 2 Apple Inc.
But former and serving executives say Samsung has failed to support innovation within the company, shrinking margins to stay competitive while losing ground to Chinese rivals such as Huawei Technologies Co Ltd.
The mobile division's earnings contribution shrank to 39 percent of January-September operating profit, on track for the lowest contribution since 2010 and down sharply from 68 percent in 2013. Market share is expected to slip below 20 percent this year, from 24.6 percent in 2013, according to research firm Trefis.
This decline helps explain why long-time mobile chief J.K. Shin recently ceded his day-to-day role to Dongjin Koh, another mobile division veteran.
The firm credits Koh with helping develop its new Samsung Pay mobile payment service and the Knox security platform – two services Samsung says are helping turn things around.
"Samsung has achieved notable progress in recent software and service offerings that have been well received by the market," the company said in a statement. "Including mobile payment service Samsung Pay, SmartThings IoT platform, mobile security solution Knox, and the Tizen operating system which powers our TVs and wearables."
Samsung Pay is gaining traction in South Korea and the United States, while Tizen got a push from launch of new smartphones and appliances this year.
The company also said its Silicon Valley-based Global Innovation Centre was seeking to tap into new software-related technologies developed outside the company.
Some investors and analysts say worries of Samsung's decline are overstated, noting its dominance in memory chips and displays. Its foray into automotive components also has promise, analysts say.
But this is unlikely to revive the explosive earnings growth its smartphones delivered at the beginning of the decade.
What's needed, according to Chang Sea-jin, a business professor at Korea Advanced Institute of Science and Technology, is strong backing for a push into software and services from Samsung Group heir apparent Jay Y. Lee.
"There are signs that Samsung is trying to change and the company is acknowledging its failures," said Chang. "The company is moving in the right direction, but there is a high probability this is too little, too late."
["Source-Gadgets"]