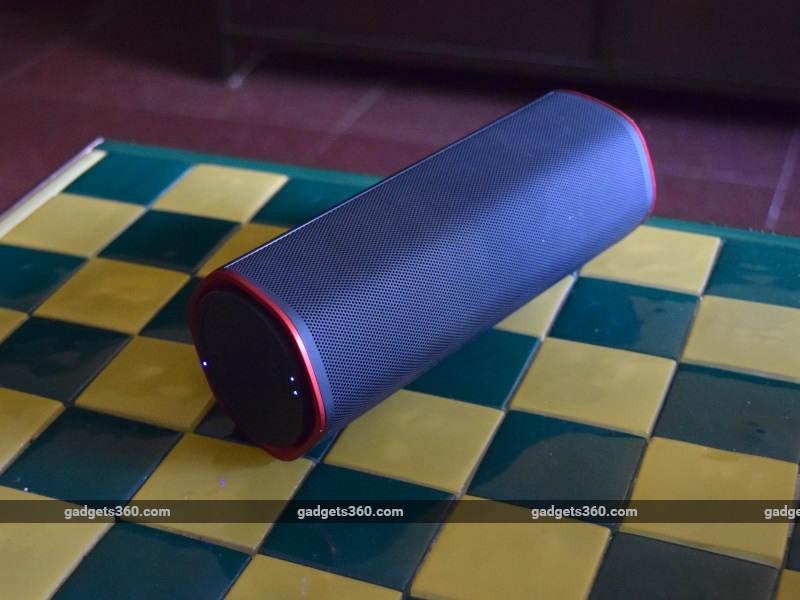 Singapore-based Creative is an industry expert when it comes to audio, whether its sound cards for PCs, headphones, or portable speakers. The iconic Sound Blaster series of products has a formidable reputation itself, and now even covers the company's personal audio range, including the excellentSound Blaster Jam and Sound Blaster Roar.
The latest wireless audio product from the Creative stable is the Sound Blaster FRee. Launched in October at a price of Rs. 7,999, the portable Bluetooth speaker has had a price drop and is now available at Rs. 5,999. Designed to be used outdoors, the speaker has IPX4 certification for dust and splash-resistance, and is capable of 360-degree sound when placed vertically. We go in-depth with the Creative Sound Blaster FRee in our review.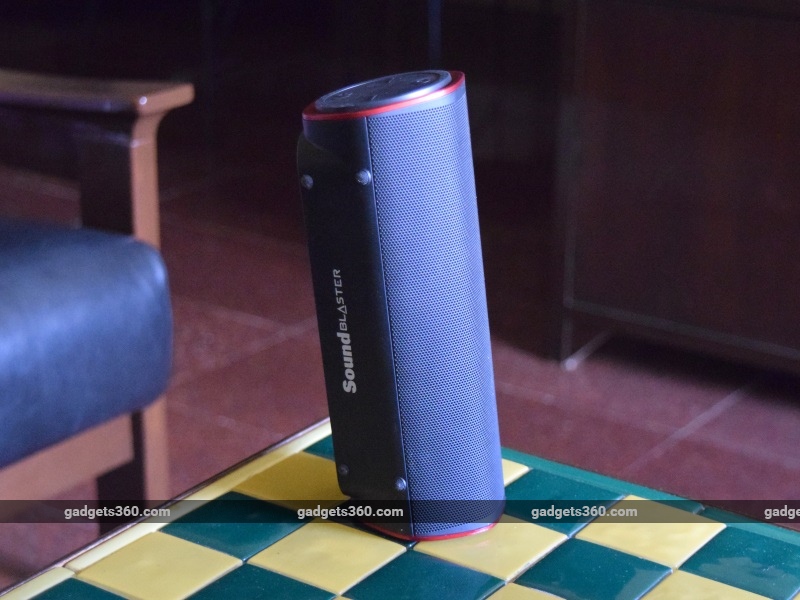 Design, specifications and features
The Creative Sound Blaster FRee is, like many other basic wireless speakers, rather plain to look at. It's got some interesting design cues, but is primarily designed to be simple and straightforward. The front has an ordinary grille and a somewhat hexagonal but mostly conical shape that we're quite used to seeing on similar products. Some of the controls are on one side, while others are at the back. We do however like the red accents on the corners, and this gives the speaker a hint of style.
Although the FRee can be placed and used horizontally if desired, the positioning and orientation of the buttons are more suited to placing the device vertically. The vertical placement position is said to give the speaker 360-degree sound, while the horizontal position has the sound targeted at a sweet spot. Depending on your listening preferences or requirements, you can place the speaker either way.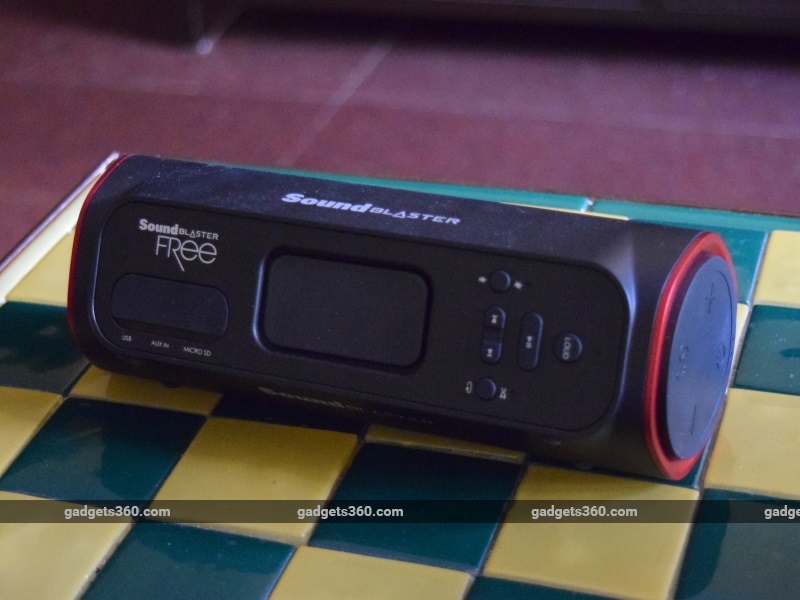 The back of the speaker has a rubber flap that covers the Micro-USB port, Aux-in socket, and microSD card slot (supporting storage cards up to 32GB), which is useful in providing protection from water and dirt and maintaining its IPX4 protection. Alongside this flap are the bass port and buttons, which include play/ pause, next, previous, microphone mute, repeat/ shuffle, and loud mode. The buttons on the side control volume, power and Bluetooth mode/ call answer.
The Creative Sound Blaster FRee offers Bluetooth 4.0 wireless connectivity, as well as standard Aux-in and microSD connectivity options. It also has two neodymium drivers and twin passive radiators to deliver full-range audio, and also has a microphone for hands-free calling capabilities. The sales package includes a USB cable for charging, and you can also use any standard Micro-USB charger to charge as well.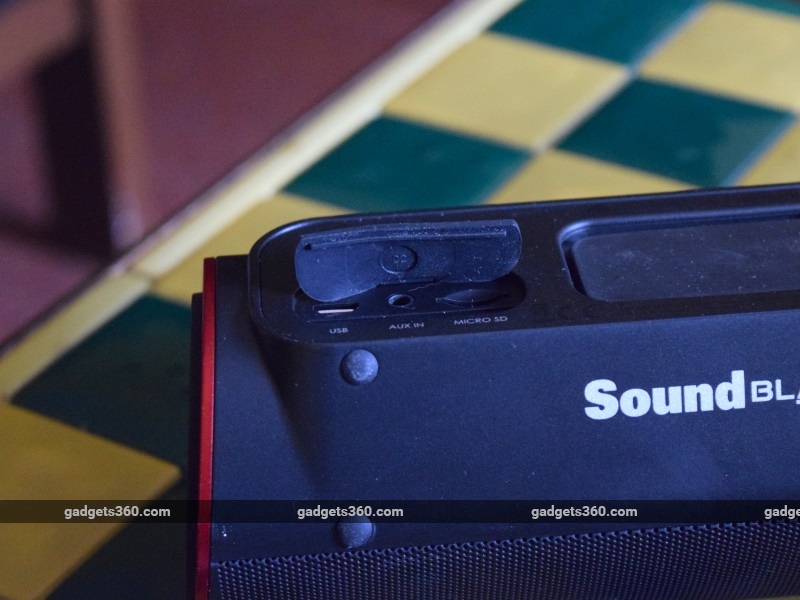 Performance
We tested the Creative Sound Blaster FRee with an Android smartphone, using both Bluetooth and a 3.5mm stereo cable to test audio output. Additionally, we also used a microSD card to test the in-built media player. Focus tracks for the review were Bonobo's Ten Tigers, 2Pac's California Love and Delta Heavy's Ghost (Zomboy Remix).
Starting with Ten Tigers, we felt that the Sound Blaster FRee pumps out a sound that comes off as entertaining at times, thanks to the thumping bass and general aggression. However, this is only the case at low volumes, and the minute we raised the levels to anything even moderately loud, we were met with distortion and low-end levels that were imprecise and all over the place. Despite the track not being a very aggressive one, the drive and attack felt a bit too overbearing and forced.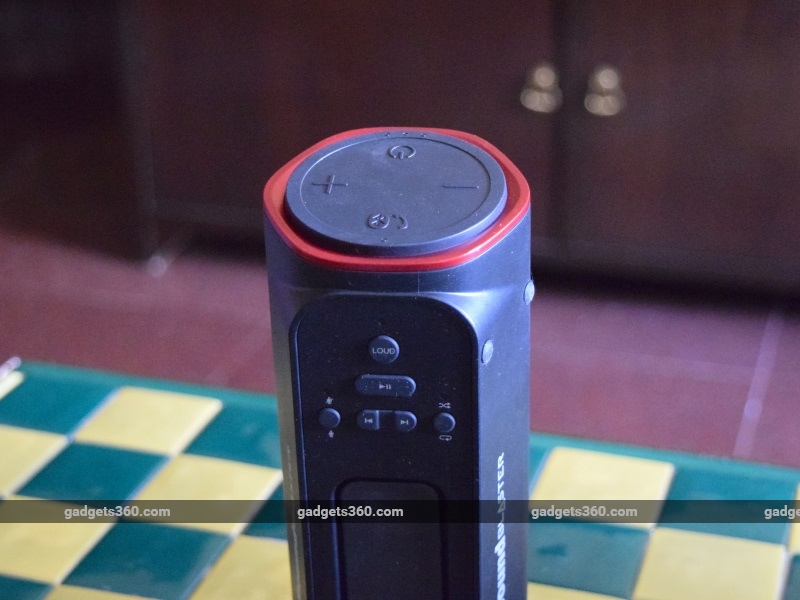 Moving on to California Love, we found that treble was a bit weak, and high frequencies are also weak and tend to spike at certain moments in the track, rather than play out evenly. Mids are alright, but the speaker tends to have mid-focus with level spikes at both ends, especially with bass. Additionally, sub-bass is virtually absent, and any bass we heard only tended to resonate from the mid-bass range. It's a sound that is all about thump, and won't really suit any purpose except parties where you're looking to fill a room with thumping sound. It's all about loudness, with very little attention given to detail and definition.
Finally, with Ghost (Zomboy Remix), we heard a hint of fun from the speakers, thanks to the raw attack that a good dubstep track can bring to the party. Furthermore, track quality seems to make no difference to the Sound Blaster FRee, and the sound is rough and overly aggressive no matter what you listen to. Certain genres may sound acceptable, but in general, the FRee isn't going to win any awards for sound quality.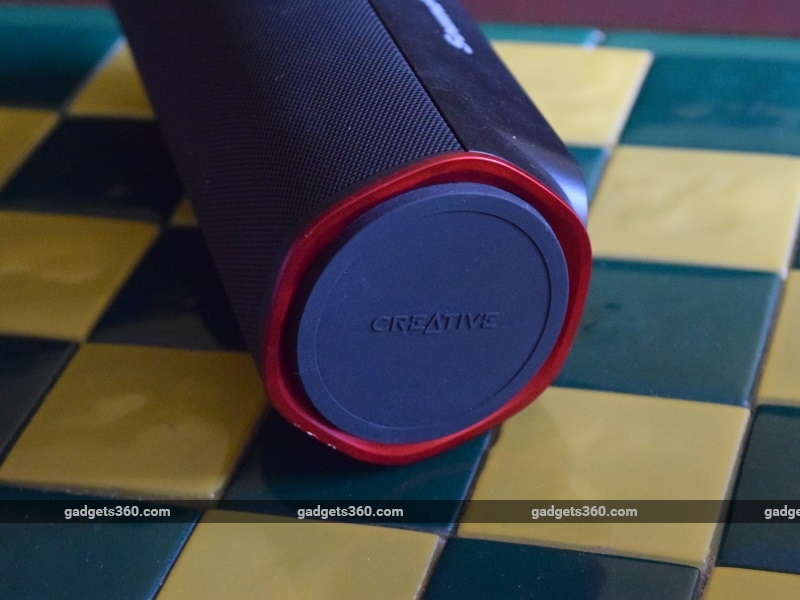 We also tried all of these tracks in both placement positions, as well as with loud mode switched on. The horizontal position tends to provide a better sweet spot, a decent soundstage, and better targeting for the sound, which is suitable for when you're listening to the music by yourself. Placing the speaker vertically makes the sound audibly more three-dimensional, and it sounds acceptable even outside the sweet spot, making this position more suited to social listening. Loud mode is best avoided though, as it only adds to the distortion and lack of definition and clarity in the sound.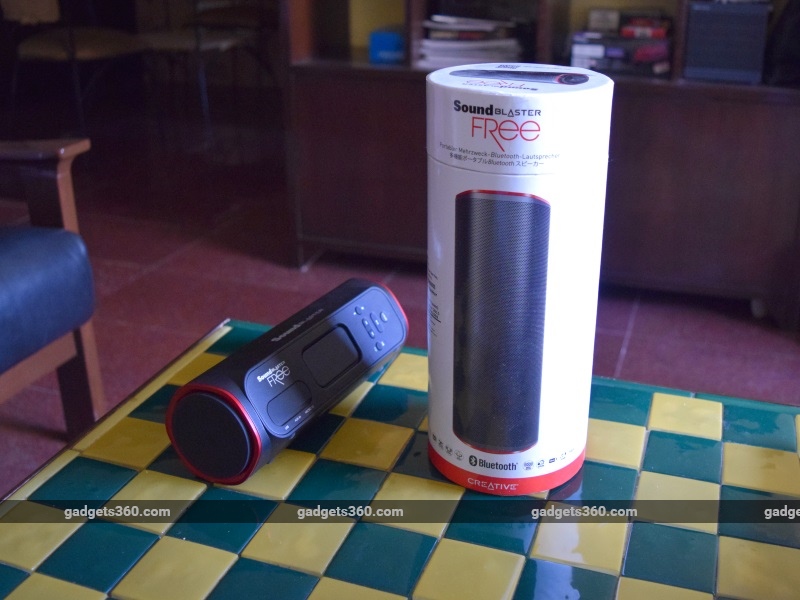 Verdict
Creative has been consistent thus far with its personal audio and multimedia offerings, so it's unfortunate the company's latest product, the Sound Blaster FRee, isn't quite up to the mark. The wireless speaker is poorly tuned and falls short in terms of sonic performance. However, it is a conveniently designed speaker that offers decent 'party' performance and can even be used in rough conditions thanks to splash-proofing and a fairly three-dimensional sound. Although it isn't quite the best option available in its category and price bracket, it might be worth an audition if you're looking for a loud, punchy speaker for your parties and picnics.
Price (MRP): 7,999
Pros
Decent design and build
Good connectivity options
Can get very loud
Cons
No definition or clarity to speak of
Distortion at high volumes
Treble is weak, bass is overbearing
Ratings (Out of 5)
Design: 3.5
Performance: 2
Value for money: 3
Overall: 2.5
["Source-Gadgets"]