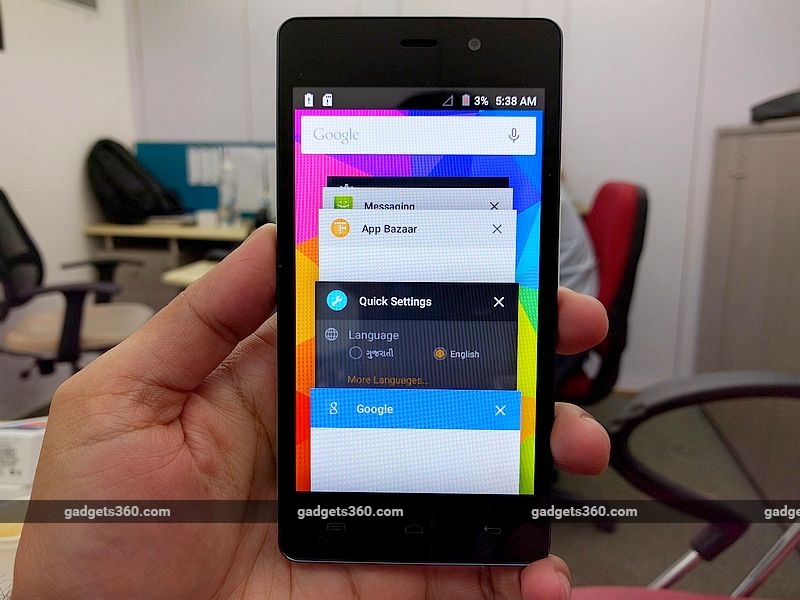 Chrome for Android received an update earlier this month which brought new features to the browser. Another change has now been spotted, which removes the default setting of merging apps and browser tabs in the Android app switcher.
Spotted first by Android Central, the new Chrome 49 for Android lists the "Merge tabs and apps" option as disabled by default, and this means that Chrome tabs will no longer show up alongside others apps when a user hits Recent apps button on the Android device.
Users however have the option either enable or disable the option to "Merge tabs and apps" via Chrome's Settings. Notably, Google introduced the merge option in Android Lollipop which allowed Chrome tabs to appear alongside other apps.
It's worth noting that the minor change is not very significant and will not be noticed by users who already use Chrome browser for Android. In a report, Android Central explains, "If you're setting up Chrome on a phone for the first time, you'll start off with the old-style in-app tab switcher."
The report further adds that the change will be available to all users currently on Android Lollipop, Android Marshmallow, and the new build of Android N.
On Android, the Google Chrome version 49 brought improvements to background sync with the Background Sync API. Chrome 49 for Android also added notifications for nearby smart beacons, which came as a result of collaboration between Google's beacon platform and Nearby API.
Download the Gadgets 360 app for Android and iOS to stay up to date with the latest tech news, product reviews, and exclusive deals on the popular mobiles.