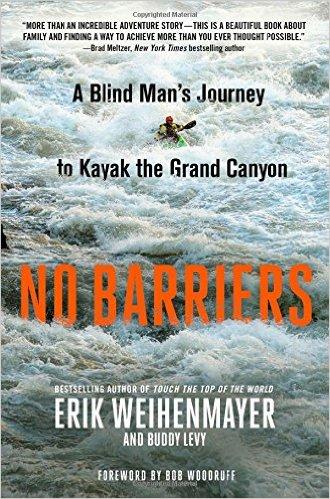 A renowned mountaineer and kayaker speaks Monday in Aspen, but this adventure story has a twist.
Erik Weihenmayer has quite the resume. He's the only blind person to climb Everest, has summited the highest peaks on all seven continents, and most recently, he kayaked the Grand Canyon.
He's also written several books, and will be speaking in Aspen today about his latest, titled "No Barriers: A Blind Man's Journey to Kayak the Grand Canyon."
"I think that our community in particular, the Aspen community will find his story really inspiring and relevant," said Ellie Scott of Explore Booksellers, which is sponsoring the event.