Asus on Friday launched the ZenFone Zoom at an event in Agra, which is the thinnest smartphone in the world with 3X optical zoom. Given what previous smartphones with optical zoom looked like, what Asus has achieved in terms of design looks really impressive. The ZenFone Zoom still looks like a smartphone, instead of resembling a camera that had phone features thrown in as an afterthought.
Gadgets 360 got a chance to speak to a room full of Asus executives, and we started off by asking CEO Jerry Shen how the idea of ZenFone Zoom came about.
"We tried to design a smartphone with very powerful photography experience," Shen explained. "When we review the history – like Samsung also had a smartphone [with optical zoom], but Samsung's smartphone was like a camera with smartphone features because their optical zoom is this way [raises hand above the phone's surface], but our lens is this way [points inside the phone]."
Kamew Yeh, Director of Digital Image Technology Division at Asus, later gave Gadgets 360 a closer look at the lens assembly developed by Hoya, the Japanese company that makes camera modules for digital cameras and smartphones. As Shen mentioned, the zoom lens, which typically moves outwards when you try to zoom into an object, has been fitted inside the smartphone at an angle of 90 degrees, so it's effectively moving sideways. This means, contrary to what you'd expect, there's no bulge in the design of the phone. Of course the phone's curved design that tapers towards the edges helps a bit in masking the fact that its flat centre is thicker than most other smartphones.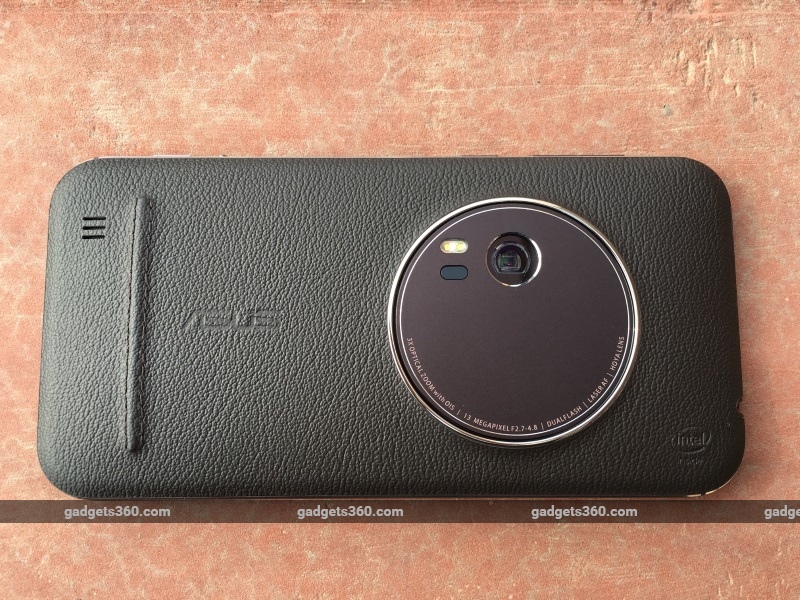 Yeh told Gadgets 360 that any other OEM can buy the same lens assembly from Hoya, but insisted that the implementation won't be easy as replacing the rear camera module of an existing smartphone. Shen had earlier said the company spent two years developing the smartphone, and Yeh explains that this included making changes to the image processing software to compensate for the unconventional lens assembly.
The ZenFone Zoom comes with relatively high-end hardware and a premium finish, which, combined with the unique camera mechanism, results in a price tag of Rs. 37,999 – not exactly affordable. Shen acknowledged not everyone would be queuing up to buy this phone and we asked him if Asus has plans to offer the same package with other hardware and design in, theoretically, a more affordable smartphone.
"We may try to do that in the future but not now," Shen says. "We spent two years trying to make sure everything is perfect, and then [later] we can start [looking at other models]." Shen says that it's possible to give optical zoom in a more affordable smartphone, but it won't be as thin as the ZenFone Zoom. You can of course buy a camera with 3x optical zoom at a fraction of the cost of the ZenFone Zoom, but it's unlikely to be as thin, and of course it won't double up as a smartphone.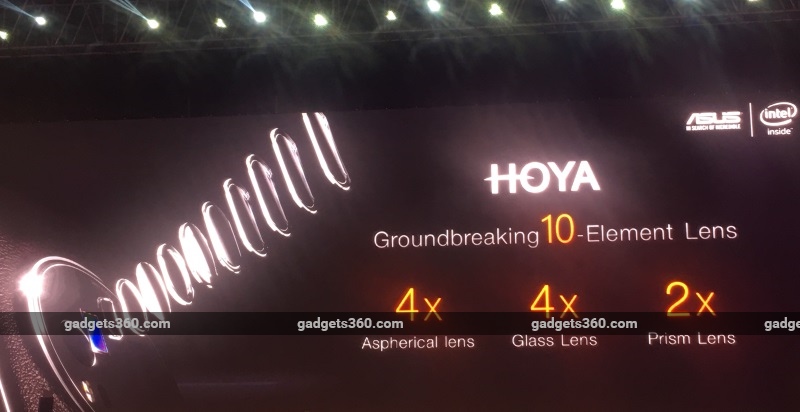 "This camera module altogether, the cost is much more than the CPU and anything [else]," explains Shen, talking about the circular part that sits at the back of the smartphone. Together, the metal unibody that is required to house the camera module, and the optics cost "about 5-10 times of the CPU", accounting for "40-50 percent" of the total cost of the ZenFone Zoom, according to Shen.
Jen Chuang, Director of Asus Design Centre steps in to say that Asus ZenFones are known for their good cameras, even without optical zoom. "I would like to argue actually most of the ZenFones are really, really good in camera quality, even without the optical zoom – like Selfie, Laser, they are all really unique in camera features, so I will like to say we actually really do have great cameras in all product segments," Chuang concludes.
Having spent some time with the ZenFone Zoom, it's clear that the 3x optical zoom definitely helps in capturing more detail by getting you that little bit closer to things. Of course it wasn't long before we started taking it for granted and found ourselves wishing we had 12x optical zoom, to get really up close. It would be no surprise if somewhere in Taiwan or Tokyo, Asus and Hoya engineers are working to make that very dream a reality.
["Source-Gadgets"]