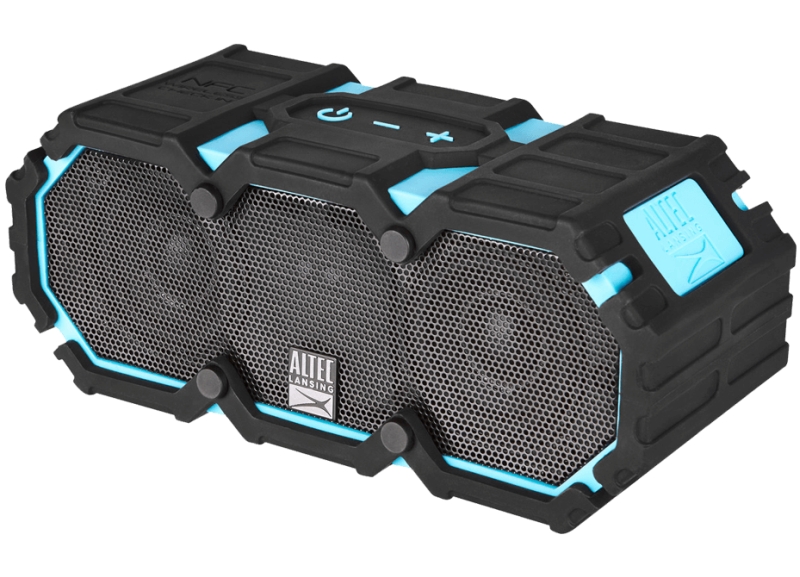 The Altec Lansing LifeJacket 2 released in India last week, as part of a slate of Bluetooth speakers ranging from Rs. 3,600, to Rs. 18,000. Since the launch, we've been using the LifeJacket 2, to try and figure out if it's worth the Rs. 14,000 price tag.
Before talking about the speaker's performance though, it's important to discuss the "everything proof" tag that the company has applied to it. The LifeJacket 2 is rated at IP67 protection, which means it is protected from dust, and capable of withstanding water immersion between 15 cm and 1 meter, for 30 minutes. It's also mountable – there's a small mount included in the box, which allows you to fit the speaker onto your bike and take your music anywhere with you. The speaker is covered in a thick layer of rubber, and further encased in a second rubber slip cover that can't be removed.
The result is a tough (if heavy) speaker – it weighs 907g, which is a fair bit of weight to keep in your pack – but most of that weight is actually the enormous battery that's inside the LifeJacket 2. Altec Lansing claims it'll play music for 16 hours between charges, and this might be one of those rare cases where the company actually hasn't overestimated the duration of use you're going to get out of the product's battery.
It's also supposed to be indestructible – our own testing involved dropping the speaker repeatedly, but Altec Lansing has a demo video showing the speaker being run over by a car, shot by a sniper rifle, and even blown up with thermite. By the end of all this, the speaker looked unrecognisable, but it still seemed to be working. To be safe, we also checked with company spokespersons who told us that all kinds of damage will be considered under the warranty – water proofing will depend on whether or not the ports were properly sealed though, so you need to be careful about that.
Design
The LifeJacket 2 is a brick. It's a fairly bad looking brick that's bulky as well. The double layer of rubberised padding means that you can be fairly rough with the speaker, but it looks like an old person trying to look like a teenager – and, this is a slightly weird complaint to make, but, it also smells weird. It's hard to describe, but summed up simply as unpleasant.
The weight of the speaker means it's not something you want to just chuck into your bag, but the fact that you can clamp it to your ride means you won't always have to carry it around. The front and the back have an identical black mesh, though the front has the Altec Lansing logo, while the back has a flap covering the Micro-USB port (for charging the speaker), 3.5mm jack (for audio in), and USB port (to charge your phone from the speaker). There's also a large printed warning on a piece of paper, reminding you that the flap should be fully sealed before submerging the speaker.
There's a screw at the bottom to mount the stand, though you don't have to keep it attached, of course. There's also a small NFC patch on the top surface, so if you have a NFC device, pairing to the speaker is a cinch; just tap and go.
Also on top, in the middle of the panel, are three big buttons – they're part of the same rubberised material as the rest of the panel, which is a little inconvenient, as it's hard to tell whether you're pressing anything or not. There's also a small blue light behind the front mesh, which shows whether the speaker is powered up – when looking for a Bluetooth connection, the light blinks.
Performance
Given the nature of this speaker, the first thing to talk about is just how indestructible it really is. Although we didn't drive a car over the speaker to see if it will keep working, we did drop it on purpose from tables, from the bed, and lobbed it across the room. After all this, the speaker looked no worse for the wear, though of course, a week's (careful) rough use isn't going to match up to a full year of keeping this strapped to your bike and going off-roading.
We then immersed it in a tub of water and played music, and the speaker worked fine – the Bluetooth connection didn't get affected by the water either, so you could really use it like that at the pool. That, coupled with the fact that it is dust-proof, means that this speaker sounds like the perfect accessory for any Goa-trip that you're planning. Attach it to your rented bike, and listen to music on the sand and the surf with impunity.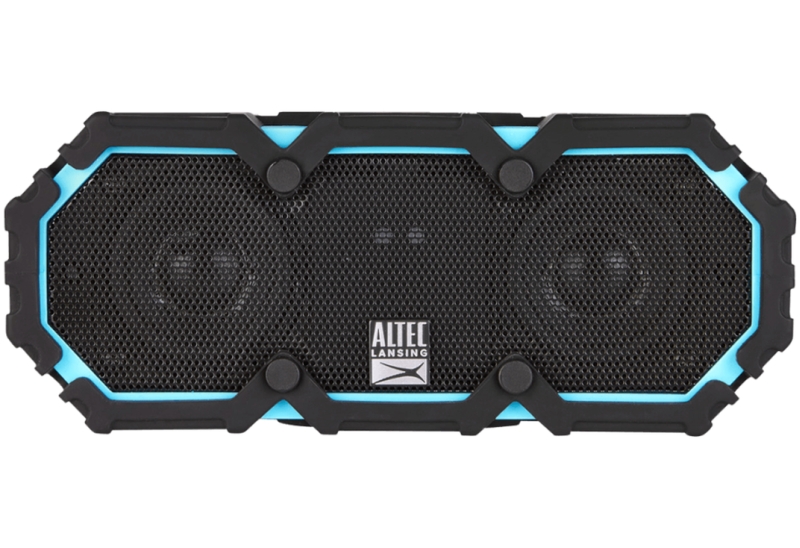 The catch is that the LifeJacket 2 is barely average as a speaker. It's loud – it's a very loud speaker in fact and can realistically be used outdoors at a picnic or at a get together in your garden. But it's also very flat; the bass in muffled and bleeds, and the sound has no real richness. It's actually not too bad for watching movies – you won't get subtle notes, but the vocals are clear, and so you can follow dialogues while the action will get loud. But for listening to music – and we tried a number of different tracks from different genres – these speakers weren't very impressive, considering the price you're paying.
Of course, it's a question of priorities. If you're willing to give up on the toughness of the speaker, then there are several better sounding options between Rs. 10,000 and Rs. 15,000. If you're clear that you want something which is dust proof and water resistant, then there aren't so many options to choose from that we've come across, and the LifeJacket 2 isn't bad, it just doesn't blow you away.
Interestingly, we also noticed one unexpected thing about the speakers. When we submerged the LifeJacket 2, the bowl of water we used tuned the speaker, and attenuated some of the flatness out. The bass didn't really improve much, but the mids and higher range improved significantly (at some expense to loudness), so maybe these really belong by the poolside.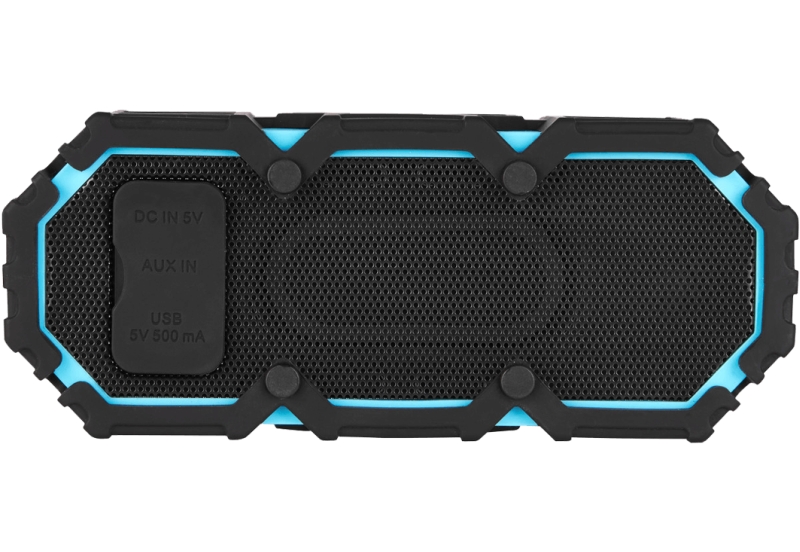 You can also use the speaker as a loudspeaker to handle your phone calls – it comes with a built-in mic, and you can answer calls by tapping the power button, or disconnect them by holding it. Which brings us to the one highly annoying feature of the speakers – when you switch the LifeJacket 2 on or off, a very loud voice tells you it's powered on, or powering off. This is extremely annoying, and there's no way to turn this off either. It's a minor annoyance, but a persistent one.
Aside from that, charging your phone is pretty fast, and worked without a hitch, so given the large battery capacity of these speakers, it's not inconceivable to see them doing double duty as an emergency battery backup as well.
Price: Rs. 14,000
Verdict
The LifeJacket 2 is an average sounding speaker, but it doubles up as a phone charger, and it's pretty much indestructible. It's definitely not for everyone, but if we had the kind of lifestyle where it would make a difference, then we would probably really enjoy owning the Lifejacket 2.
Download the Gadgets 360 app for Android and iOS to stay up to date with the latest tech news, product reviews, and exclusive deals on the popular mobiles.