LeEco's budget Le 1s smartphone has received tremendous response from consumers in India, according to the company. The first flash sale of the LeEco Le 1s last week saw 70,000 units going out of stock in just 2 seconds, and the claims for the second flash sale were equally impressive.
The Le 1s packs a fingerprint scanner, full-HD display, and an all metal body that will keep feature-obsessed consumers happy. To recall, the Le 1s comes to India carrying a price tag of Rs. 10,999. If you are thinking of buying the smartphone, here are five takeaways from our LeEco Le 1s review to help you decide.
1) Good build quality
The Le 1s is made almost entirely of metal, save for two plastic strips running along the top and bottom of the rear for the various antennas to work. The front face is pretty slick, with black glass surrounding the screen and extending all the way to the two sides. The Chinese company at the India launch had stressed that the Le 1s is the first phone featuring a silver mirror-finished fingerprint sensor lower down and in the middle on the back panel.
(Also see: Le 1s full specifications)
2) USB Type-C and quick charging
LeEco (the company formerly known as LeTV) was one of the first companies that launchedsmartphones with USB Type-C ports last year. Type-C has been undoubtedly been displacing Micro-USB this year but LeEco is still ahead of the curve here.
The company ships a non-standard USB cable with a modified type-A plug on the charger end. It works like any other USB cable, except that you don't have to worry about which way is up. In order to achieve this, the plug's inner tongue has been made really thin, and we hope it won't snap. During our review, we found out that the Le 1s quick charging feature saved the day – the device comes with a really bulky charger, but it paid off when we were able to boost up to a double-digit battery percentage in just a few minutes. To recall, the smartphone sports a 3000mAh battery.
3) The software needs some work
One of the biggest surprises during our review was the Le 1s's software shortcomings. It runs the dated Android 5.0.2 with LeEco's heavy eUI skin. The company skin dispenses with the app drawer, much like other phones from Chinese handset brands, and there weren't as many customisation options.
The most difficult thing to get used to was that all shortcuts and quick settings were moved to the app switcher screen. It looks like a mashup of iOS 7's Control Centre and app switcher and is functional enough, but it seems as though LeEco wanted to be different just for the sake of being different.
There were not many preloaded apps – Yahoo Weather, and an app called My LeTV which is a gateway to the company's cloud storage and security services. The phone was also surprisingly sparse when it came to settings and enhancements. Overall, the software experience was a bit of a let-down, making the whole experience felt unpolished.
(Also see: Le 1s Sale: What You Need to Know)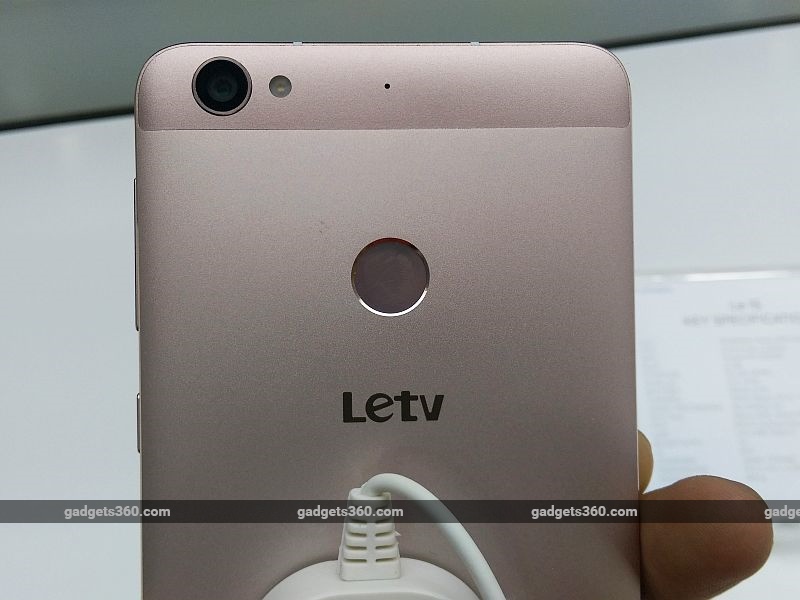 4) Impressive performance
During our detailed review, we liked using the Le 1s for the most part, and it did feel good in the hands as well. We were happy to note that the phone didn't get too hot in use, even after gaming and running stress tests. Only a bit of warmth could be felt towards the top of the rear. We were pleasantly surprised by the phone's speaker, which pumped out pretty loud and rich sound.
5) Average camera
The camera on the Le 1s is pretty average in terms of performance. In our review, we saw primary camera struggled a bit with detailing and exposure. It however managed to pull off quite a few good shots including close-ups which were the best, though there was still noise and murkiness to natural textures. Low-light shots looked impressive at first but were completely unusable if enlarged to actual size. You'll be fine if you only want to share photos on social media, but not for anything beyond that. Videos were also adequate for a phone that costs this much.
["Source-Gadgets"]