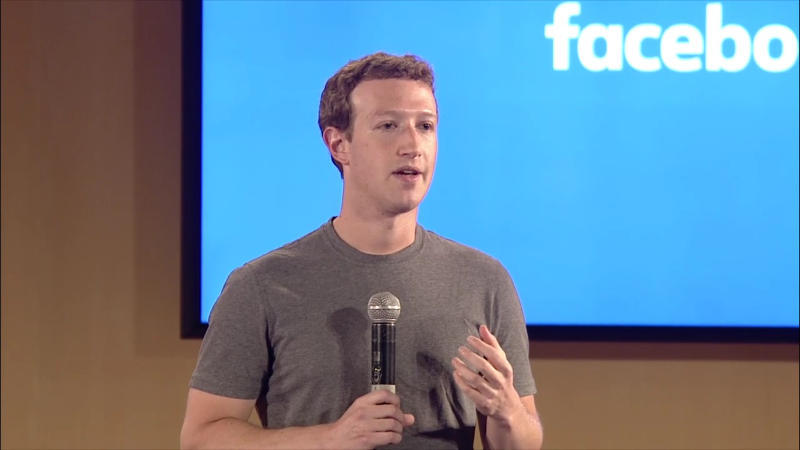 With just two days left for responses to Trai's consultation paper on differential pricing, it seems that Facebook is doing everything it can to win the debate, at least in terms of submissions. The last time Trai asked for responses, this battle was fought by Internet activists and startups. Now, Facebook pre-empted the PR offensive by launching its campaign first, and using every means possible, from outdoor media to newspaper ads, to YouTube, and even Reddit.
(Also see: Free Basics vs. Free Internet: Your Guide to the Raging Net Neutrality Debate)
Mark Zuckerberg, founder and chairman of Facebook penned an opinion column in a leading daily on Monday, where he claims that Free Basics protects net neutrality. Actually going into the details however shows that he's cherry-picked facts and played loose with them to make his case, and Free Basics isn't as benevolent as he wants to make it sound. We went through his post, and here are our responses.
1) Free Basics is not the Internet
Here's what Zuckerberg said in his column:
We have collections of free basic books. They're called libraries. They don't contain every book, but they still provide a world of good. We have free basic healthcare. Public hospitals don't offer every treatment, but they still save lives. We have free basic education. Every child deserves to go to school. And in the 21st century, everyone also deserves access to the tools and information that can help them to achieve all those other public services, and all their fundamental social and economic rights. That's why everyone also deserves access to free basic internet services.
Free Basics is not the Internet – rather, it is only a tiny fraction of it and doesn't provide access to many services, such as YouTube, Gmail, Google, or Twitter, the last of which has proven to be a vital communications platform for disaster response and real-time data broadcasts. Considering India's literacy levels, a low-bandwidth solution isn't the most ideal use case – rural people might be more inclined to use video, VoIP services, messaging and file transfer, or want to photos larger than 200 KB. Even the government-subsidised Internet accounts given to students by VSNL in the late 90s gave users access to the full Internet. We're not debating that free Internet wouldn't be a wonderful thing, but that's no reason for the Indian government to hand over the privacy of its citizens to a multinational corporation that works on an advertising-funded business model, where people are the product. What Facebook stands to gain from its data retention policies on these users is a near monopoly on the next billion users who will come online.
2) There's no guarantee that it will be ad free
Zuckerberg wrote:
"This isn't about Facebook's commercial interests – there aren't even any ads in the version of Facebook in Free Basics. If people lose access to free basic services they will simply lose access to the opportunities offered by the internet today."
While Free Basics doesn't serve any ads at present, Chris Daniels, VP, Internet.org didn't rule out the possibility of running ads on it in the future, when asked in a recently concluded AMA on Reddit. Facebook famously diluted its core value proposition for its page owners by throttling organic reach to single digits, making users pay to reach communities they had put countless hours into curating and cultivating. While Facebook says that Free Basics is ad free at present, it's possible that the company will be exploring opportunities to monetise the platform in the future, by its own admission.
3) Third party audits are like a band-aid to a bleeding gash
Zuckerberg says:
We are also happy to have a third party audit what apps we accept and reject and why, and we've proposed this to IAMAI and Nasscom.
Facebook does not guarantee that a site submitted on its platform will be available through Free Basics. The selection process is not transparent, and third-party audits for which apps get accepted and which are rejected is still at a proposal stage. Moreover, a third-party audit will only further slow the selection and rejection process, making getting onto Free Basics a tedious, counter productive exercise carried out without transparency. Large corporations which can devote resources might not have a problem, but small startups, or urgent relief efforts, would get bogged down and wouldn't be able to reach their potential audience.
(Also read: Facebook's Internet.org: New Name, Same Problems)
4) The only bridge to digital equality is the full Internet
More than 35 operators have launched Free Basics and 15 million people have come online. And half the people who use Free Basics to go online for the first time pay to access the full internet within 30 days.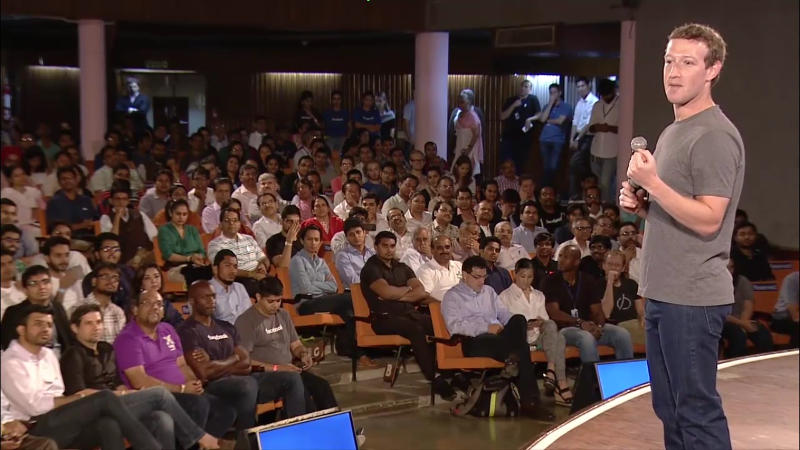 Zuckerberg claims that Free Basics has brought over 15 million people online, and that it serves as a stairway to the full Internet. He had made the same claim in late October when he visited India, but we haven't seen any clear source as a citation for this claim. Telecom operators could make a better use case for the Internet by offering free data packages, but the reason they aren't doing so is because they're waiting and watching to see how this plays out. The net neutrality battle has been brewing for a lot longer, and if Facebook wins, it's possible that other telecom operators will also roll out their zero rating plans, making for a balkanised Internet.
5) There are plenty of valid reasons to oppose Free Basics
There's no valid basis for denying people the choice to use Free Basics, and that's what thousands of people across India have chosen to tell Trai over the last few weeks.
There are other other alternatives to Free Basics that telecom operators and Internet companies have offered that are net neutral – these include Mozilla Foundation, Grameenphone, Gigato, and MCent. Aircel had introduced free basic Internet for all its new subscribers starting October. Telecom operators offering a free introductory access package for a limited period could prove just as effective in bringing the bottom of the economic pyramid online. More and more people come online each year because the Internet does not need a sales pitch – for every story of a farmer who used Facebook's Free Basics, there are millions of stories of Indian citizens who used the Internet to improve their income, get access to education, information, and jobs.
["Source-Gadgets"]