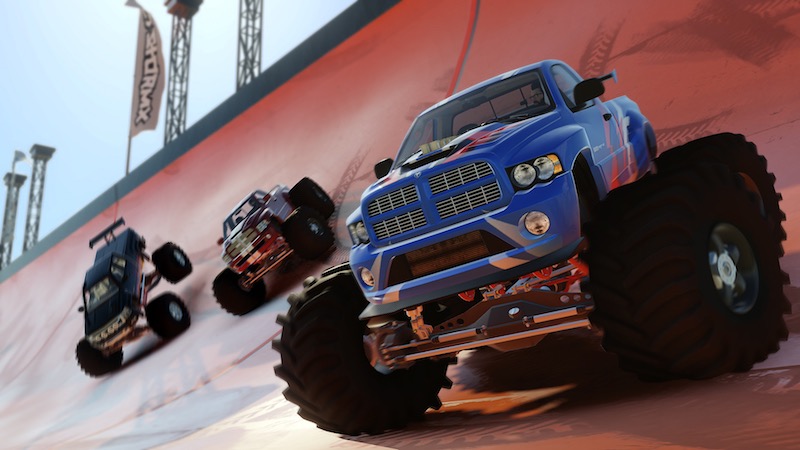 Last year, Ubisoft, the purveyor of fine historical murder simulators, quirky strategy games, and oft-delayed tactical shooters, also released The Crew. It's a racing game that promised you'll never drive alone what with a sprawling open-world, mammoth missions that had you playing with friends, and deep customisation options as well as role-playing game-like levelling systems.
On paper, it sounded like the dream racer. The reality was a damp squib. Being an always online game, connecting to its servers was a chore, most of the missions amounted to busywork, and the driving was anything but enjoyable.
(Also see: The Crew Review: Definitely Not In Top Gear)
However, none of this seems to have fazed developer Ivory Tower. Over the last 11 months it's been pushing updates to The Crew from tweaking its wonky net code to adding new missions. And now, it's released The Crew: Wild Run, an expansion pack to the game.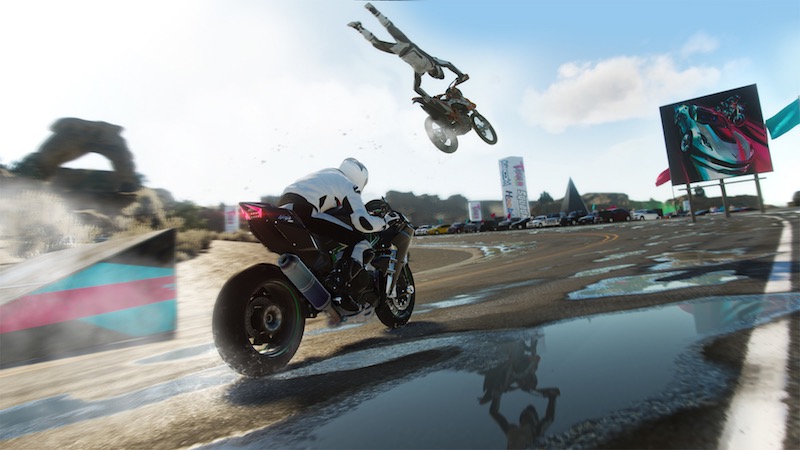 The first thing we noticed was how much better it looked. In our review of the base game, we felt that The Crew had competent visuals with some niggling concerns like objects appearing as you get closer and some awful looking jagged edges. None of these issues were present in Wild Run. It looked clean, sharp, and a great step up from its initial launch. With dynamic new weather effects and a reworked graphics engine it's one of the better looking racing games around. The overhauled presentation goes a long way into injecting a fresh breath of life to The Crew's open-world.
In addition to this, the driving has been noticeably improved. The last time around you had to pour in hours of racing to get your ride to be as responsive as it should be. Not here. Barreling down the winding roads of the USA is immensely satisfying, while making hairpin turns is a treat. Collisions are a lot more forgivable as well, allowing you to make up for lost time in a race without having to retry. Also, if you own The Crew and don't plan to pick up Wild Run, you're in luck, this update as well as the aforementioned enhanced visuals are available to buyers of the original game for free.
(Also see: Need for Speed Review)
Wild Run's headline feature is the Summit – a monthly tournament that squares you off against other players in a medley of events such as drag racing, stunt races, and drifting. But it's not open to all and sundry; in order to be eligible for the Summit, you need to take part in a few qualifiers first. These would include getting the maximum points while driving a monster truck in an arena, drifting through wet streets, or drag racing across arid desert locations.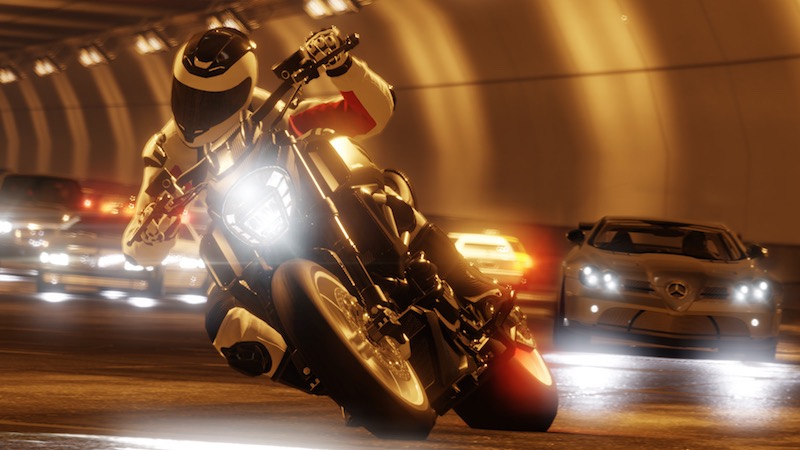 Of the new event and car types, we found monster trucks being the most enjoyable. Driving a monster truck to collect tokens for points is entertaining in part due to the floaty handling that works in the somewhat close confines of a stadium. Taking the bulky automotive brutes into The Crew's open-world is equally amusing, allowing you to cause chaos on a scale that's unparalleled.
As for drag racing, it's the easiest of the bunch. You'll be prompted to rev your engine and switch gears at the right time as you blast through a course, most of which are straight lines. In the rare moments of variety, you'll negotiate ramps and even slight turns that do little to prevent the notion that they're just a little more than quick time events (QTEs). Definitely not as fun as it should be. Though the sheer mayhem that you can cause by taking a drag spec car cross-country whilst exploring the game world more than makes up for boring drag races themselves.
Meanwhile, drift events have an ample learning curve before you can effortlessly combine drifts and maximise your score. The cars themselves demand pinpoint precision when free-roaming. Nevertheless, they're solid additions if you're looking to try something different. There are bikes as well, and while they're a rather expensive addition in terms of in-game currency needed to purchase them, they're quick, nimble rides that handle well and are worth checking out.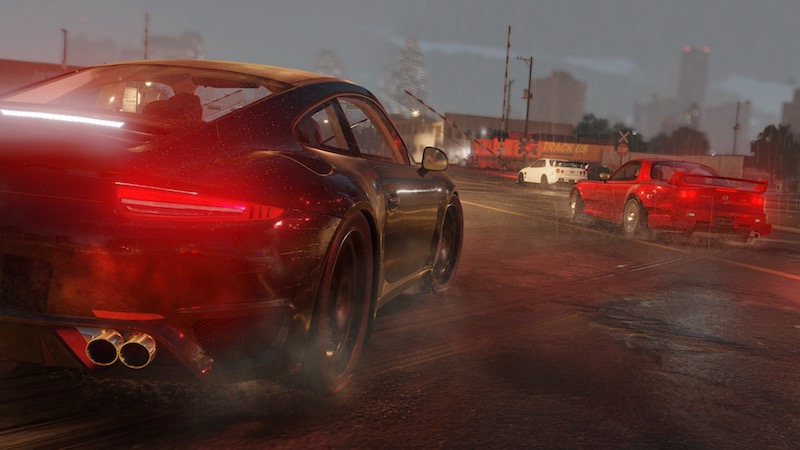 What hasn't changed as much as we'd have hoped is The Crew's user interface. It's an improvement from the first release but still unintuitive and clunky. Though connecting to the game now is seamless and pain-free, much unlike how it was back in December last year.
By now you're probably wondering that since better handling and graphics were added to The Crew for free, why would you bother with the Wild Run if you already own the base game? The fact is, they add a whole lot more in terms of diversity, addressing one of the bigger sticking points when the game first hit. This alone makes it worth the asking price of Rs. 1,999 on PS4, Rs. 1,990 on Xbox One, or Rs. 1,299 on PC digitally. But if you didn't get The Crew last year, you get an even better deal now.
Much like Destiny: The Taken King made a mockery of early adopters by adding the base along with the expansion for the same price at local retail, getting the base game and expansion pack for The Crew now is relatively cheaper. At Rs. 2499 on consoles and Rs. 999 on PC, we wish Ivory Tower and Ubisoft had a better pricing for those who have been playing the game since its inception. Perhaps there weren't too many to begin with, which would explain this pricing strategy.
Nonetheless, The Crew: Wild Run brings with it wealth of content and much needed fixes to a game that's finally living up to its potential. If you're disappointed with the latest Need For Speed and its implementation of open-world racing, the fine folks at Ivory Tower have you covered. It might not have been the most popular racing game around, but it's one that is now worthy of your time and attention.
Pros:
Improved handling
Better visuals
Varied content
New car types are fun
Cons:
Drag races are a drag
Questionable pricing makes veteran players pay more
Rating (out of 10): 9
We played a review copy of The Crew: Wild Run on the Xbox One. The game is available digitally for Rs. 1,299 on PC, Rs. 1,999 on PS4, and Rs. 1,990 on Xbox One. Alternatively, it's available on disc with the base game for Rs. 999 on PC and Rs. 2,499 on consoles.
Download the Gadgets 360 app for Android and iOS to stay up to date with the latest tech news, product reviews, and exclusive deals on the popular mobiles.
["Source-Gadgets"]