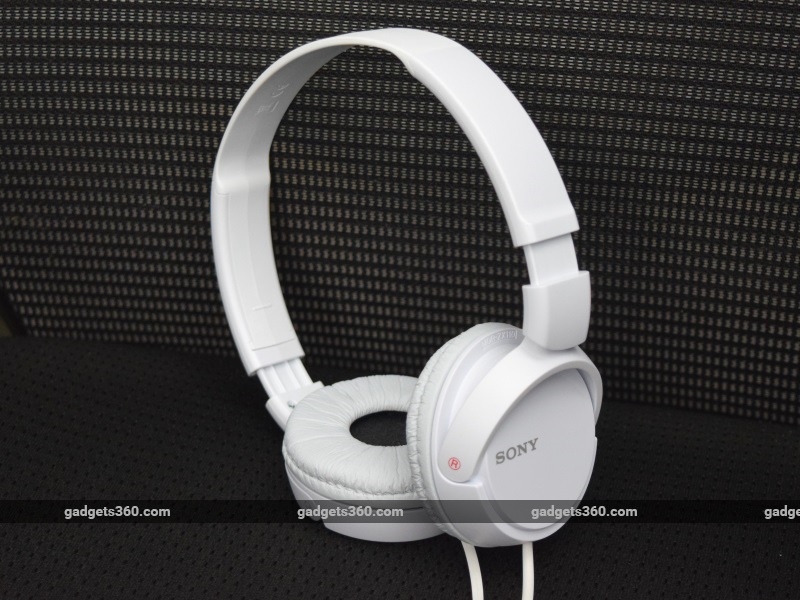 When it comes to name recognition and market reach, few audio manufacturers can match the Sony's capabilities. Using a brand name that has been carefully built up over the decades, Sony is one of a handful of companies in India that can sell headphones by the thousand. This is thanks to a huge portfolio spanning various price ranges, from as little as Rs. 590, going up to Rs. 41,990.
One of Sony's most popular on-ear models is also one of its cheapest: the Rs. 990 MDR-ZX110. Boasting Sony's iconic design, the ZX110 is a budget champion and one of the best selling personal audio products in India. Can Sony deliver at such a low budget? We find out in our review.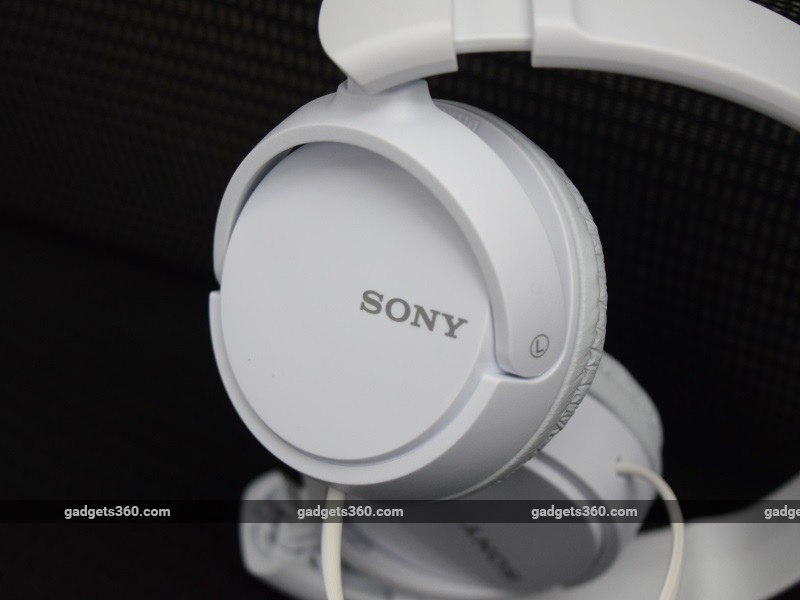 Design, specifications and comfort
The Sony MDR-ZX110 looks fancy and expensive from a distance, with a combination of matte and gloss finishes on the body that comes across as more premium than anything else we've seen at this price. However, up close it feels strictly budget. The plastic is flimsy and bendy, and does not look or feel like it can take too much abuse, so careful handling is advised.
This headset has a rather unique folding mechanism that allows the ear cups to twist inwards, into the headband. This makes the MDR-ZX110 a bit easier to store when not in use. Apart from this, the Sony MDR-ZX110 has 30mm dynamic drivers, with a frequency response range of 12-22,000Hz, 24Ohms impedance and a sensitivity rating of 98dB. The MDR-ZX110 doesn't have an inline mic or remote control, but Sony does sell a nearly identical model, the MDR-ZX110AP which does, for Rs. 700 more.
The ear cups have very slight padding, which is enough for an acceptably comfortable on-ear fit. The headband has no cushioning, but is designed well and feels secure and comfortable in place. The MDR-ZX110 also has a thick, tough cable that looks like it can take a fair bit of strain. Past the Y-splitter, the 1.2m cable splits into two separate and somewhat flat cables that aren't quite as sturdy as the lower half. The design and thickness makes the cable somewhat tangle resistant, and extremely resistant to cable noise. On the whole, apart from the flimsiness, we're happy with how the Sony MDR-ZX110 looks and feels.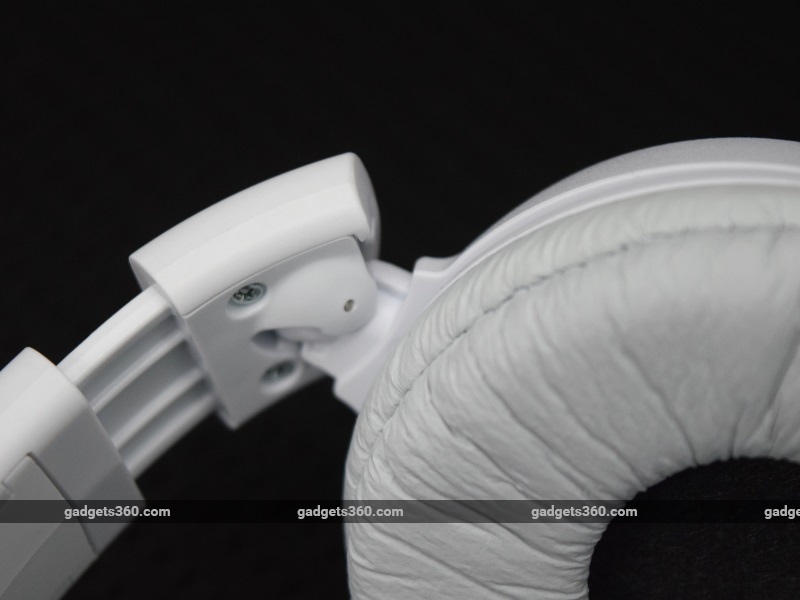 Performance
With the Sony MDR-ZX110 being an entry-level on-ear headset, we did most of our testing using an Android smartphone. We also tried it with our Fiio X1 high-resolution audio player and a Windows laptop. Focus tracks for the review were BT's Somnambulist, Skrillex and Diplo's To U, and Passenger's Circles.
Starting with the bass-heavy Somnambulist, we found that the Sony MDR-ZX110 had a meaty sound, with lots of emphasis on low-end attack. The bass can occasionally be overpowering, but is usually controlled thanks to the not-so-tight fit. The sonic signature has been tuned toward promoting the lows, and this makes for a very warm sound. This also tends to show a bit in the lower-mid ranges, but there is a clear sensitivity drop towards the upper end of the frequency range.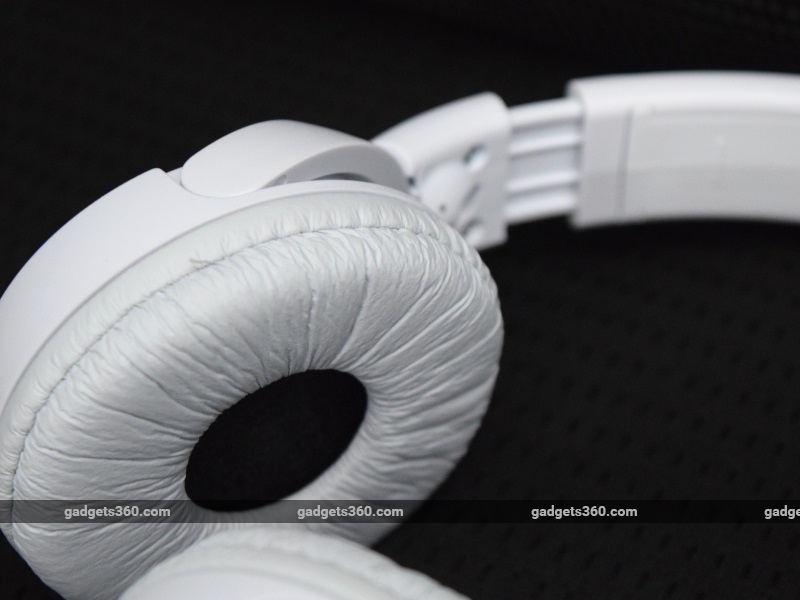 Next, we cued up To U, which despite being a dubstep track, has plenty to offer in terms of the mid-range and detail. While the Sony headset is impressive in low-end detail, it seems to trail off going up the range. The result is a sound that isn't quite as open and detailed as we'd like, even at this price. Other products such as the Sennheiser HD180 offer better levels of detail at this price, so the MDR-ZX110 isn't something we'd recommend if you're looking for sonic clarity.
Finally, with Circles, we kept our ears open for imaging and soundstaging. While the Sony offers a full and aggressive presentation in the sound, it falls a bit short in terms of openness and width. The sonic stage feels narrow and specific, rather than properly spread out. However, the MDR-ZX110 certainly does its bit to make your music immersive and entertaining, especially if you like your headphones bassy and aggressive.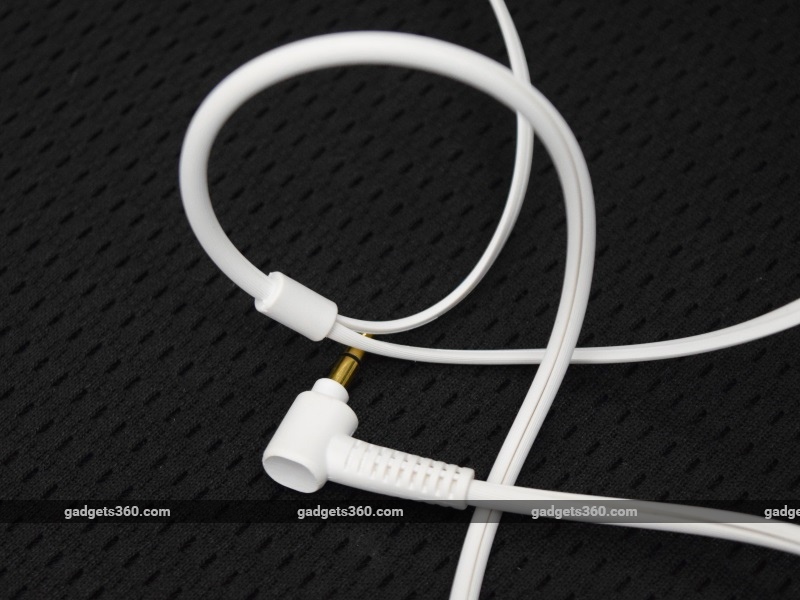 Verdict
The Sony MDR-ZX110 might look good and carry forward the typical aesthetic that makes Sony a popular headphone option, but it falls a bit short in terms of build quality. It feels cheap and we were always worried about damage during our time with the review unit. However, it offers an immersive, full sound that excels in its handling of bass. Detail and clarity suffer a bit, but bass-heads will not find too much to complain about at this price. If you're looking for a pair of on-ears with serious attack and drive at under Rs. 1,000, the Sony MDR-ZX110 should be on your wish list.
Price (MRP): Rs. 990

Pros
Comfortable on-ear design
Good low-end response
Sturdy cable
Full, exciting sound
Cons
Flimsy build
Weak mids and highs
Ratings (Out of 5)
Design: 3.5
Performance: 3.5
Value for money: 4
Overall: 3.5
Download the Gadgets 360 app for Android and iOS to stay up to date with the latest tech news, product reviews, and exclusive deals on the popular mobiles.