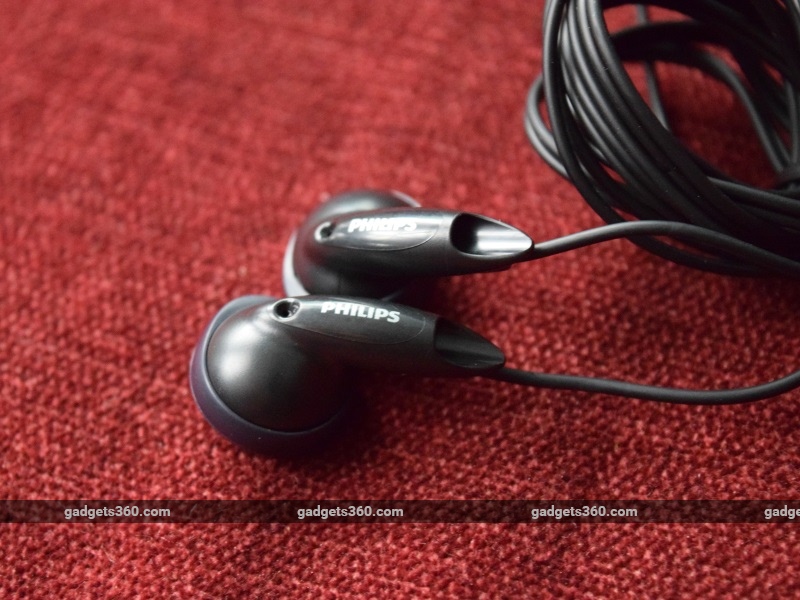 Headphones can get really expensive, depending on which brand you're buying and what kind of performance you're looking for. You could end up spending upwards of one lakh rupees on a pair such as the Audeze LCD-3, or if you're really serious about personal audio, there's the $55,000 Sennheiser Orpheus. But if your needs are more functional and your budget limited, what do you do?
You buy low-end, of course, and you're unlikely to find a lot of audio products less expensive than the Philips SHE1360/97. Selling at Rs. 150 (maybe a little less if you look around), it's one of the most affordable pairs of earphones you can buy from a reputed brand. With the Philips name and a price tag that's probably lower than what you paid for lunch yesterday, the Philips SHE1360/97 is on our review bench today.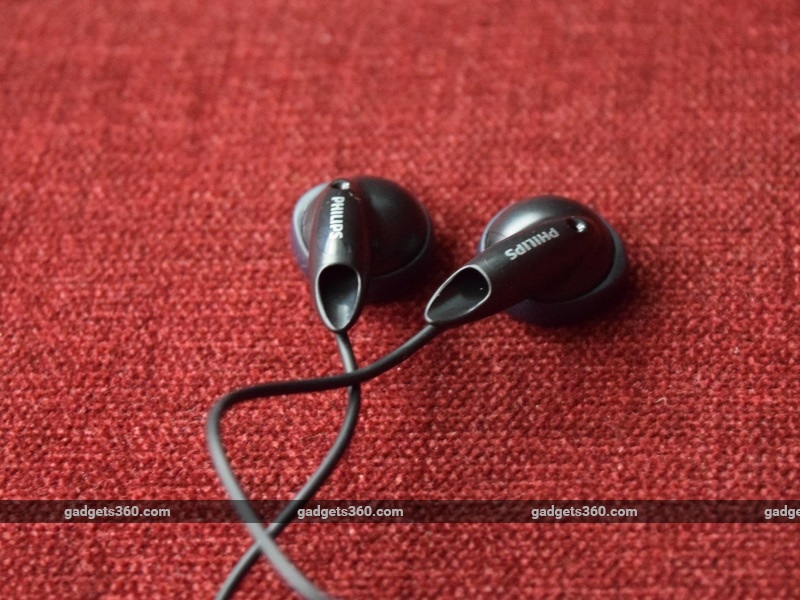 Specifications, design, and comfort
As far as specifications go, the Philips SHE1360/97 is straight up impressive. The 15mm dynamic drivers are large for a pair of earbuds, and this ensures that the headphones are suitably loud. Frequency response ranges from 16-20,000Hz, while sensitivity and impedance measure in at 100dB and 16Ohms respectively. Connectivity is through a standard 3.5mm pin, and there is no microphone or in-line remote. These are plain vanilla earphones that do as the box says.
Let's be completely clear here: there is no real design to speak of. These plastic earphones are as basic as can be, and for the price we expect nothing more. There are small bass vents on each earbud which allow for movement of air to make the sound a bit more comfortable, and that is essentially their only functional feature. The cable is an ordinary rubber-coated affair that is 1m long and should comfortably run between your phone and ears. It's fairly tangle-prone, but is surprisingly free of cable noise.
The Philips SHE1360/97 does not have an in-canal earphone design, instead sitting just outside the canal. This position is not comfortable over long periods, and also allows a lot of ambient noise to get through, thereby offering no passive noise isolation whatsoever. This can be a good thing if you don't want to be completely cut off from your surroundings, but the discomfort is unfortunate, even for the price.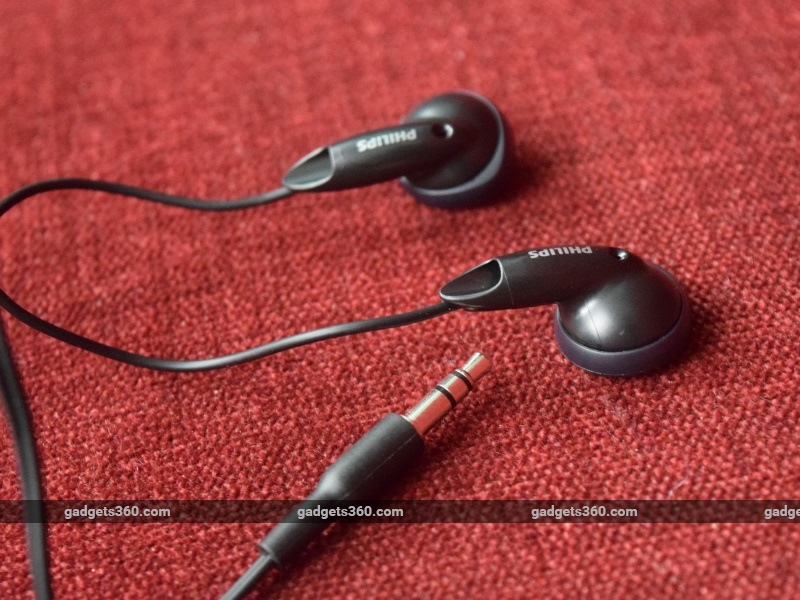 Performance
We used an Android smartphone to test the Philips SHE1360/97, running primarily compressed audio formats through the headphones. Focus tracks were Jay Z's Empire State of Mind, Oliver Cheatham's Get Down Saturday Night, and Passenger's Circles (Samuel Remix).
Starting with Empire State of Mind, the first thing we noticed was the lack of thump. Although the lows are present and proper, there is very little bass response to speak of. Apart from this though, the sound was surprisingly clean and comfortable. It's a warm sonic signature, with gentle treble and clean mids that assure you won't suffer any listening fatigue.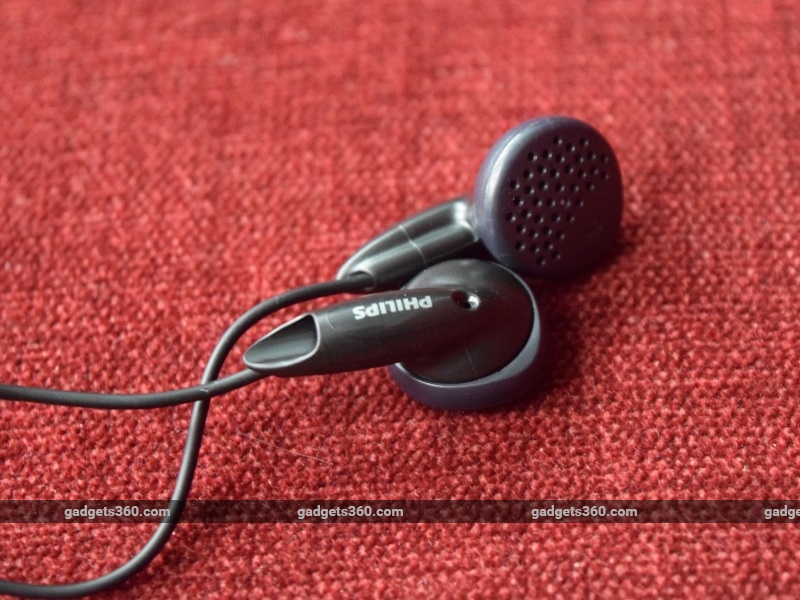 Moving on to the disco classic Get Down Saturday Night, we felt that the Philips SHE1360/97 headphones had to strive to keep things simple and effective. The sound stage is fairly narrow, and imaging is simple, relying only on stereo separation without even trying to achieve more. We wouldn't hesitate to call this boring with a more expensive pair of headphones, but we have to remember that for Rs. 150, this is exactly what you should expect to get.
Finally, with Circles, we experienced surprisingly clear and smooth sound for a pair of headphones at this price. The Philips SHE1360/97 was clean and acceptably detailed. It's as accurate to the track as a pair this price can be, and can go incredibly loud as well, thanks to its large 15mm drivers and low resistance. At the loudest volume, the SHE1360/97 becomes hard to listen to, but that's way too loud anyway. In conclusion, this is a genuinely good pair of earphones for the price.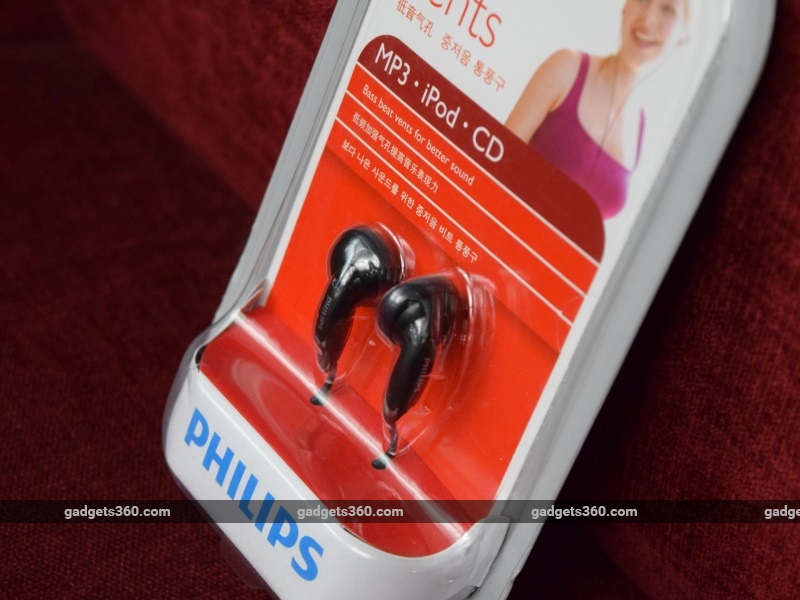 Verdict
We're used to listening to expensive, more capable audio products here at Gadgets 360, and we have to admit that the idea of reviewing headphones that cost Rs. 150 seemed like a disaster waiting to happen. We couldn't have been more wrong.
After listening to the SHE1360/97, we're very impressed with what Philips has managed to achieve at such a low price. While the sound quality, comfort, and design are not a shade near as good as something like the Rs. 1,100 Cowon EK2, which we'd still consider budget-friendly, this is still nothing short of excellent for the price. What you get for very little money is a pair of headphones that do no wrong, and offer you your money's worth and more. If you simply need functional earphones, look no further.
Price (MRP): Rs. 150
Pros
Immense value for money
Comfortable sonic signature
Good clarity for the price
Can get very loud
Cons
Uncomfortable to wear
No noise isolation whatsoever
Ratings (Out of 5)
Design: 2
Performance: 3
Value for money: 5
Overall: 3
["Source-Gadgets"]