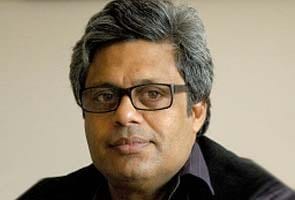 ed interest had, of late, begun asking this one leading question – when will Narendra Modi return to proper economic management and start taking critical decisions relating to the economy? The Prime Minister has partially answered them with finance minister Arun Jaitley appointing a new Secretary to head the Department of Economic Affairs (DEA) and finally picking a Chief Economic Advisor known for his strong reforms credentials. The NDA government had oddly been without a Chief Economic Advisor after the post fell vacant last year.
Rajiv Mehrishi, Chief Secretary in Rajasthan, will soon take over as Secretary, DEA and US-based economist Arvind Subramanian will take charge as Chief Economic Advisor. As a matter of protocol, the CEA works very closely with Secretary, Economic Affairs on all macro policy matters. So Arvind Subramanian will work with Rajiv Mehrishi on a day-to-day basis.
Mehrishi also has formidable reforms credentials going by the big policy initiatives he took in Rajasthan under Chief Minister Vasundhara Raje. In fact, Mehrishi is credited for much of the economic reforms initiative undertaken by the chief minister, both in her current term as well as her previous stint in office. In many ways, she found Mehrishi indispensable as her policy advisor. So after taking charge as Chief Minister last year, Vasundhara promptly asked Mehrishi, who was then Secretary, Department of Fertilizer at the Centre, to join her government. He could not say no.
Within months of moving to Rajasthan, Mehrishi made waves with his Labour Law reforms. He also rewrote the newly-amended land acquisition law which many argue is procedurally difficult to implement. Since land is a state subject, the Vasundhara Raje government is rewriting the law without diluting benefits for farmers.
Since States also have concurrent jurisdiction over labour laws, Mehrishi made creative changes in various provisions without losing the essence of the legislation. For instance, the Industrial Disputes Act says a formal trade union can be formed with a minimum 15 per cent of the work force. This resulted in a messy situation of multiple trade unions getting formed with 15 per cent of the total workers. This minimum limit was raised to 30 per cent so that the Labour Union is of a reasonable size and scale. Of course it could still result in two unions getting formed, but it will not be as messy as before.
Mehrishi also tweaked the Factories Act which currently says any establishment with 100 workers or above will mandatorily require government permission before shutting down. Rajasthan has now raised the minimum number of workers' limit to 300. So only factories with 300 workers and above need to take permission from the government before shutting down. These amendments are currently awaiting the President's assent. The spirit of these amendments is now being followed by the Centre which announced changes in labour laws yesterday. Vasundhara Raje will not be very happy to lose Rajiv Mehrishi. But she can't do much about it, as it is her own party which rules at the Centre.
Arvind Subramanian, the former Chief Economist of ADB, is also an interesting choice. Subramanian is a firm believer in the rapid rise of Asia, led by China, in the coming years. While most US-based economists tend to argue that the United States will sooner or later bounce back to its position of economic primacy, Arvind argues that the world may be at an inflection point where China's economy and currency will start to dominate much faster than we all imagine. In his much talked about book, "Eclipse: Living in the shadow of China's dominance", it is argued that just as the United States' economy and currency overtook that of England early 20th century, China might do the same to the US in the 21st century. In fact, Modi may have chosen him partially to understand how China and other emerging Asian economies can convert their economic dominance to a strategic advantage.
Arvind Subramanian also believes in pragmatic reforms. For instance, he has argued India is right to assert its position in WTO in relation to the agriculture sector but says it was a tactical mistake not to sign the Trade Facilitation Agreement. Subramanian believes there is enough scope to transfer cash to our farmers without falling foul of the WTO provisions.
Subramanian is also a strong proponent of shutting down public banks rather than recapitalising them, if they cannot stand on their own feet. He has said the good assets of bad banks must be transferred to other well-run private banks – this, he holds, is preferable to injecting loads of additional capital in government-owned banks which cannot sustain themselves. He is a strong critic of Indira Gandhi and her policy of bank nationalisation. The Sangh Parivar, however, may have different views in this regard. The RSS always admired Indira Gandhi for many things she stood for. Subramanian may have to wade through these complexities which oversimplified western analyses sometimes do not grasp adequately.
Disclaimer: The opinions expressed within this article are the personal opinions of the author. NDTV is not responsible for the accuracy, completeness, suitability, or validity of any information on this article. All information is provided on an as-is basis. The information, facts or opinions appearing in the article do not reflect the views of NDTV and NDTV does not assume any responsibility or liability for the same.
["source-ndtv"]