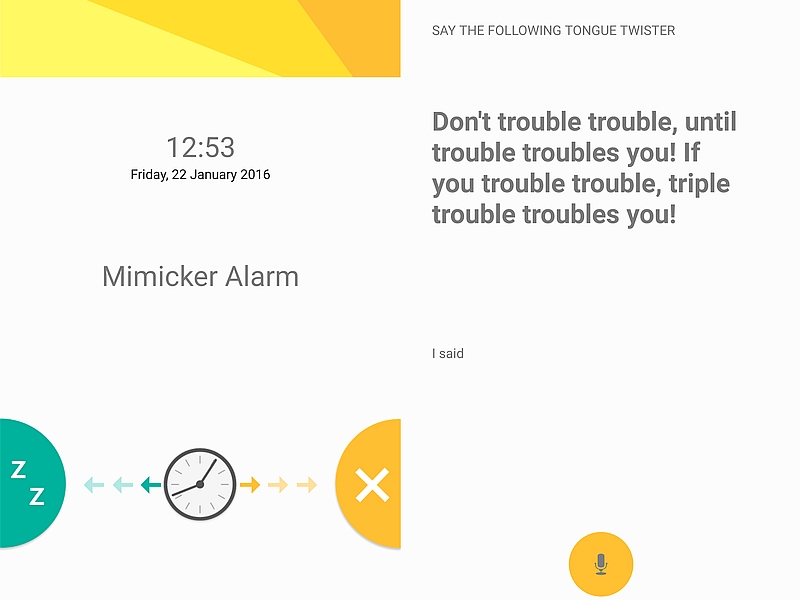 Microsoft Garage, responsible for Invite, Send, Next Lock Screen, Snip, Guardian, and Parchi apps, has launched an alarm app for Android called Mimicker Alarm.
The Android app helps you wake up by forcing you to play a game. You can choose which one out of the three games you want to play. The options include taking a selfie image with a particular expression, finding an object with the same colour, or speaking a tongue twister phrase. The app also gives you the option to share the selfie images with friends.
"Watch out – if you don't finish the game in time, we'll assume you've fallen back asleep and your alarm will start ringing again. Once you complete the Mimic, share your personalized results with your friends and show how you beat the clock," says the app description page on Google Play.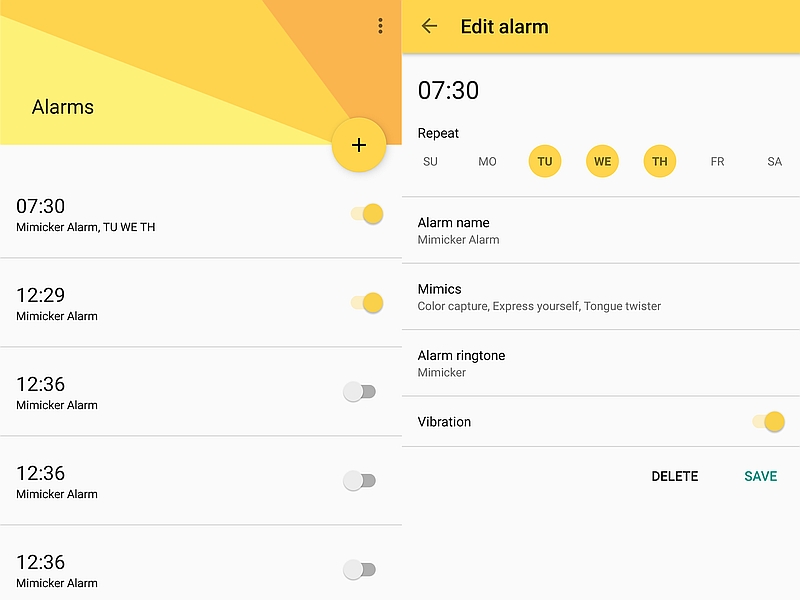 The app sports the card-style user interface that matches with the rest of the Android UI. Setting up an alarm is easy. It gives all the regular options seen on other alarm apps. The app weighs 21MB, works on Android 4.1 KitKat or later OS versions, and is available to download from Google Play.
For those unaware, Microsoft's Garage project is the company's community of interns, employees, and teams who come together to turn ideas into real projects.
The Mimicker Alarm app was built using Microsoft's Project Oxford, which the company calls is a "platform of artificial intelligence APIs." The app makes use of the Emotion API for the selfie mimicry, the Speech API for the tongue twister mimicry, and the Computer Vision API to analyse colours.
"Images, audio, video, or other data that you upload when using Mimicker Alarm are sent to Project Oxford APIs in order to support the fun interactive activities included in the app. The data you upload, along with anonymous usage data may be used by Microsoft for service improvement purposes. To protect your privacy, we do not use any of the uploaded data to identify or contact you," says Microsoft.
["source-gadgets"]