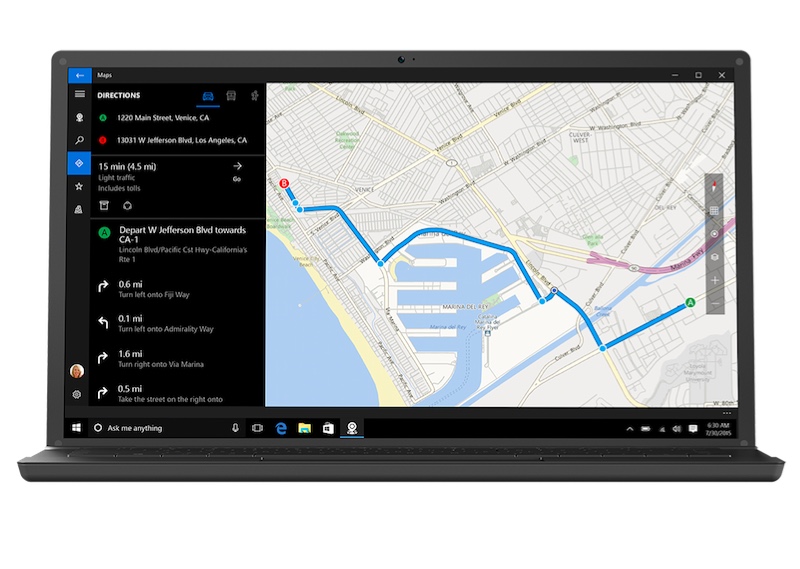 If you're a Windows 10 or Windows Phone 8 user, it is understandable why you're panicking. The news of the impending demise of your favourite Here Maps app might not be easy to handle, but fret not, Microsoft has got you covered. The Redmond-based company says that an "exciting update" is planned for the Windows 10 Maps app.
The Windows community suffered a big blow this week when Here announced that it is ditching Microsoft's Windows 10 and Windows Phone platforms. But it appears, Microsoft plans to ramp up its mapping service to give its users something they can hold on to.
User Dave_MSFT, who is a verified Microsoft employee, took to Reddit to assure users that the Redmond giant has an "exciting update" for the Windows 10 Maps app planned for them.
Dave, who supposedly works in the Maps team at Microsoft, said that the forthcoming update to the Insider builds will bring improvements to the drive mode among other features. From his comments, "We will also be addressing other top feedback I have been collecting from you guys as well as the Windows Feedback app in this update and in updates to come."
"We are exploring options around the arrow on the location marker (compass). Being able to search along the route is a great suggestion that I will bring back to the team. I will take your other feedback to the team as well! For speeding notifications, check your settings, we only alert you if you have the audible alert enabled and are over a threshold that you set."
Here announced on Tuesday that it will be pulling the app from the Windows 10 Store on March 29, 2016. The app will be completely disabled after June 30, 2016. Additionally, the company said that it will also limit the development of the apps for Windows Phone 8 to critical bug fixes.
Download the Gadgets 360 app for Android and iOS to stay up to date with the latest tech news, product reviews, and exclusive deals on the popular mobiles.