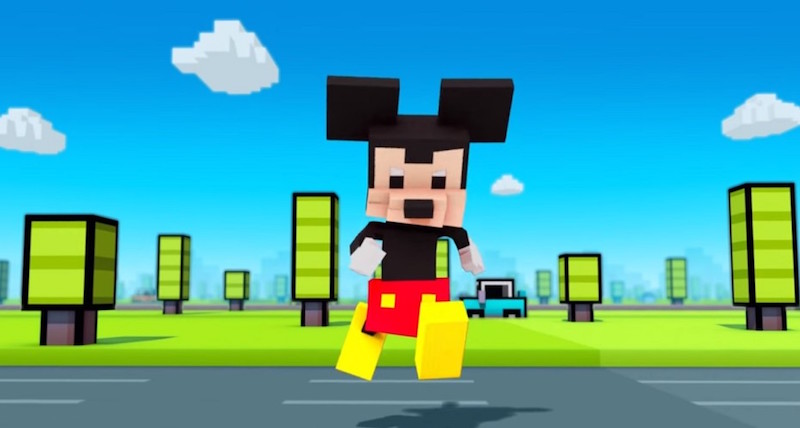 Disney Games has announced its collaboration with Hipster Whale, the developer of 2014 smash hit mobile game Crossy Road. A trailer showed off Mickey Mouse in the same art style as characters from the Frogger-inspired smartphone hit trying to dodge traffic.
"Move over Chicken, there are new road crossers in town! From Hipster Whale and Disney comes Disney Crossy Road — an all-new take on the 8-bit endless adventure to cross the road without splatting," the trailer's description reads.
(Also see: Crossy Road Developer Calls Out PlayStation VR's Mandatory Camera Requirement)
"We never expected Crossy Road to get as big as it did, so we had to sort of fix it as we went," Hipster Whale's Matt Hall said to CNET. "We used this as an opportunity to fix everything that was wrong with Crossy Road. It's going to be a better game."
There will be at least a 100 Disney and Pixar characters, nine Disney- and Pixar-themed environments complete with their own soundtracks. Hall claimed that not all of the game's worlds will have cars and logs and each world will have its own set of rules.
(Also see: Crossy Road, Workflow, Fantastical 2 Among Apple Design Award Winners)
There's no launch date at the moment aside from the trailer stating that it will be out "soon." If you already have Crossy Road, the latest update has a free Mickey Mouse costume.
Download the Gadgets 360 app for Android and iOS to stay up to date with the latest tech news, product reviews, and exclusive deals on the popular mobiles.