China's Letv started making headlines in India back in April 2015, and less than a year later, the company has arrived here to compete in the gruelling smartphone race. Originally one of the largest online video companies in China, Letv has added a couple of 'firsts' to its name within a short span. ItsLe Max Pro is the world's first smartphone with Qualcomm's highly anticipated Snapdragon 820 SoC, and the company also had the world's slimmest 65-inch TV to its credit this CES, with a depth of just 3.9mm thick. Other than phones and televisions, the company has a diverse range of products too, which it plans to launch in India over time.
With its sights set on major developed and emerging markets, the company has undergone a rebranding exercise and is now called LeEco, which signifies a whole ecosystem of tech products and services. LeEco has rolled out its first smartphones in India and today, we'll be reviewing its flagship offering, the Le Max. The phone is all set for a Feb 16 launch via Flipkart at a starting price of Rs. 32,999. Let's find out if it's as good as it looks in the brochure.
Look and feel
If you love big screens, then the Le Max is right up your alley. The display measures a colossal 6.3 inches diagonally. It's manufactured by Sharp and has a Quad HD resolution with Gorilla Glass protection. The screen isn't edge-to-edge but you get a sense of it being almost bezel-less when it's off or if you have a dark wallpaper.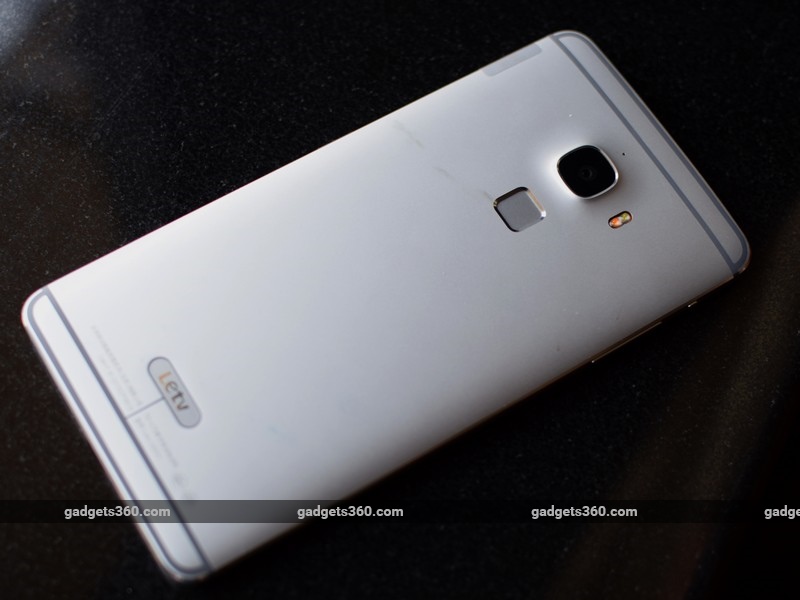 There's very little wasted space on the top and bottom, which creates a bit of a 'wow' factor but isn't very practical. We accidentally pressed the display and backlit capacitive buttons too many times during day to day use.
The display itself is quite stunning. Colours don't get oversaturated and are fairly vibrant. The brightness is decently high for outdoor use under sunlight. You can change the colour mode from the Settings app as well as increase or decrease the size of content on screen.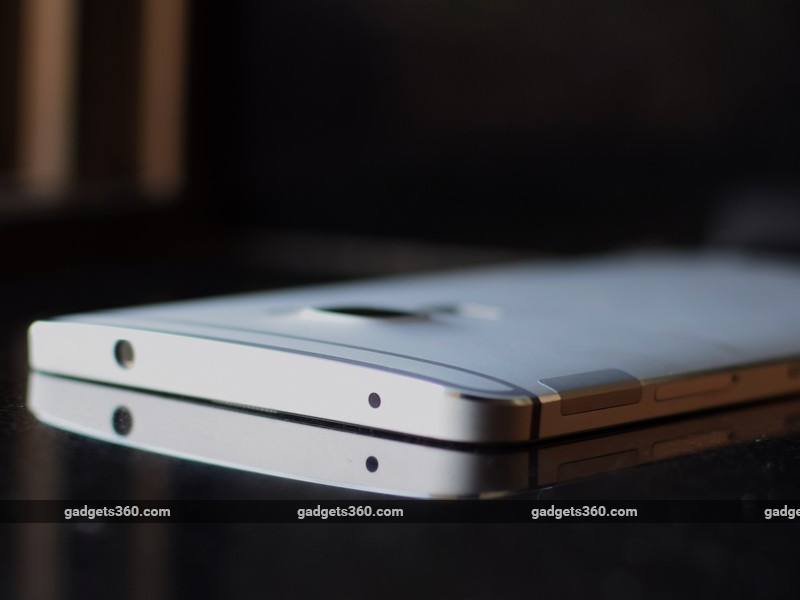 The rest of the body is carved out of a single block of aluminium, which gives the Le Max a robust look and feel. It isn't very thin at 8.9mm in depth, but that's good as you get a firm grip while holding it. The chamfered edges add to the visual appeal, and the even the fit and finish of the buttons is very good.
There's a USB Type-C connector at the bottom alongside the mono speaker, and a 3.5mm headphone socket and IR blaster on the top. Around the back, we have a 21-megapixel primary shooter, dual-tone LED flash, and a fingerprint sensor. The Le Max also features a dedicated switch for toggling the silent profile.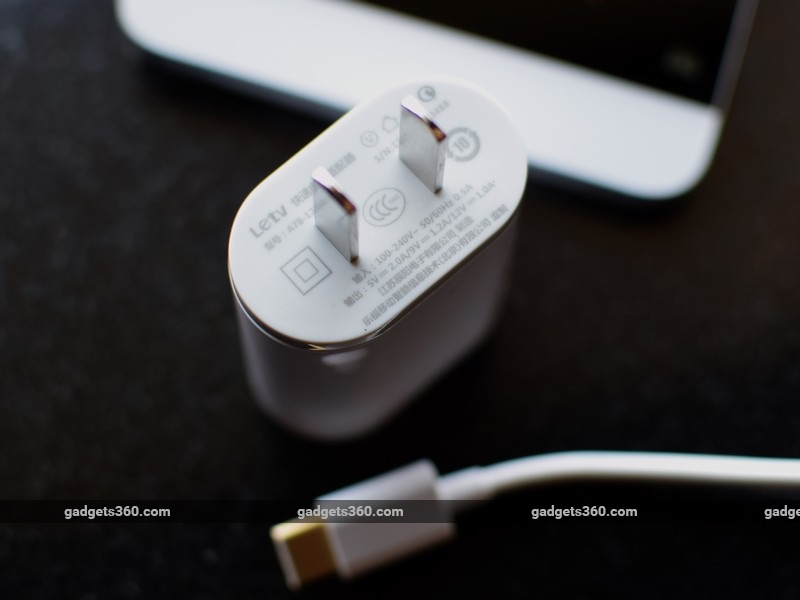 In the box, you'll find a charger, USB Type-C cable, Type-C to Micro-USB adapter, a case, and some reading material. The quality of accessories is quite good and we appreciate the inclusion of the adapter so you can use a standard Micro-USB charger in a pinch.
Specifications and software
The Le Max is packed with flagship specifications including the proven octa-core Snapdragon 810 SoC, 4GB of LPDDR4 RAM, and 64GB of internal storage. There's also Wi-Fi b/g/n/ac, Bluetooth 4.1, NFC, IR, GPS and USB OTG. It would have been nice to also have expandable storage, wireless charging, and FM radio.>
LeEco has also added multiple video-out options such as MHL, Miracast, and WirelessHD. The latter is a proprietary standard also known as UltraGig and is backed by consortium that includes, amongst others, Broadcom and Intel. The technology is similar to Miracast except that it works on the much higher 60GHz frequency band which can handle nearly 25Gbps data rates at short ranges. We couldn't test this out since you need a special receiver for it to work. It also usually requires a line of sight between the device and receiver. You'll notice the little 'WiHD' cut out on the right of the phone.
There's a common SIM tray for both the SIMs (one Micro and one Nano), and 4G works on Indian bands. The battery capacity is 3400mAh, and it is sealed inside the unibody chassis.
On the software front, the Le Max rocks Android 5.0.2 Lollipop along with a custom skin called eUI. Our test unit was running the 5.0.007S build, which we then updated to 5.0.008S. However it's hard to tell what changed with the 1GB update, since the documentation didn't have much information and neither were there visible changes to apps or performance.
The skin features some major customisations such as relocating the quick settings toggle switches, which are now accessed when you hit the 'recent apps' button. Known as Control Center, there's a permanent spot for shortcuts to stock apps and functions, music controls, and a slider for brightness. Recent apps are only part of the screen. The notifications shade is used only to display notifications.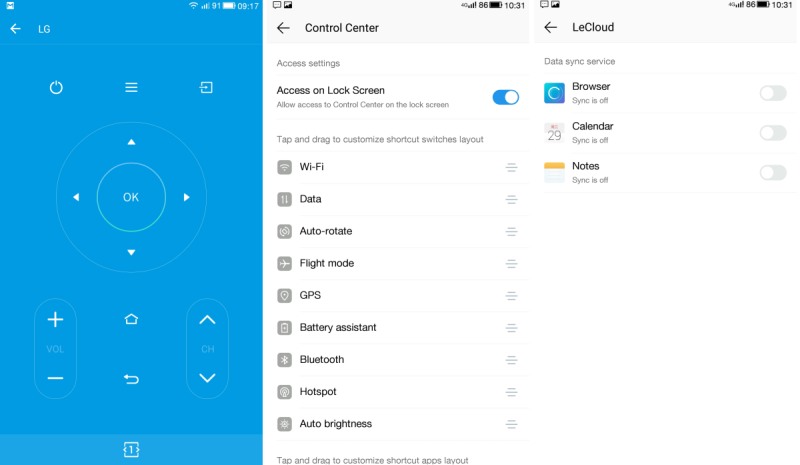 Apart from this and a colourful icon set, it's business as usual. LeEco has added some of its own features such as LeCloud, which lets you sync your browser, calendar and notes data to the cloud, and Permissions, which lets you manage apps' access to features such as GPS or the camera. The Remote Control app lets you control most infrared devices as a universal remote. Other than Yahoo Weather and a file manager, there isn't any other bloatware at the moment. However, in the future, LeEco aims to tie in many software services as well, like its recent partnership with Eros Now which offers owners a year's subscription to the Bollywood film and music streaming service.
Performance
The Le Max is not the easiest phone to live with. It's large, cumbersome, heavy, and not the most practical if you commute by public transport. The design isn't exactly ground-breaking either and feels like pretty much any other unibody phablet. The aluminium back offers decent grip but tends to pick up dirt and smudges very easily, so it's good thing the company bundles a case with it. Call quality is good and we didn't face any issues with 4G either.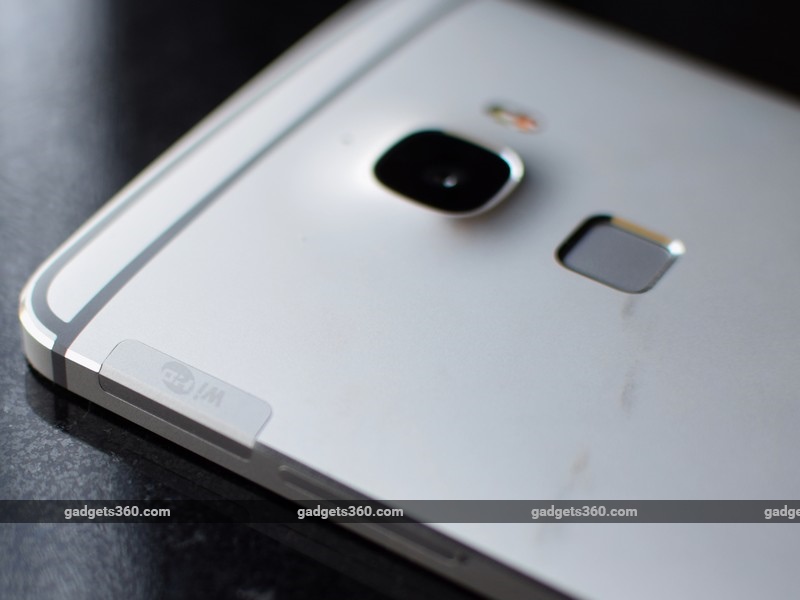 The fingerprint sensor is very accurate but due to its recessed placement on the rear of the chassis, it fails to recognise input at times if you don't make proper contact. The sensor can only be used to unlock the phone or take a photo from within the camera app.
App performance and multitasking are smooth. You have roughly 2GB of free RAM at your disposal, which is plenty for demanding games. The phone loves benchmarks as well, and we managed 80,132 points in AnTuTu and 25,872 points in 3DMark Ice Storm Unlimited, which is nearly as good as the top guns from Samsung.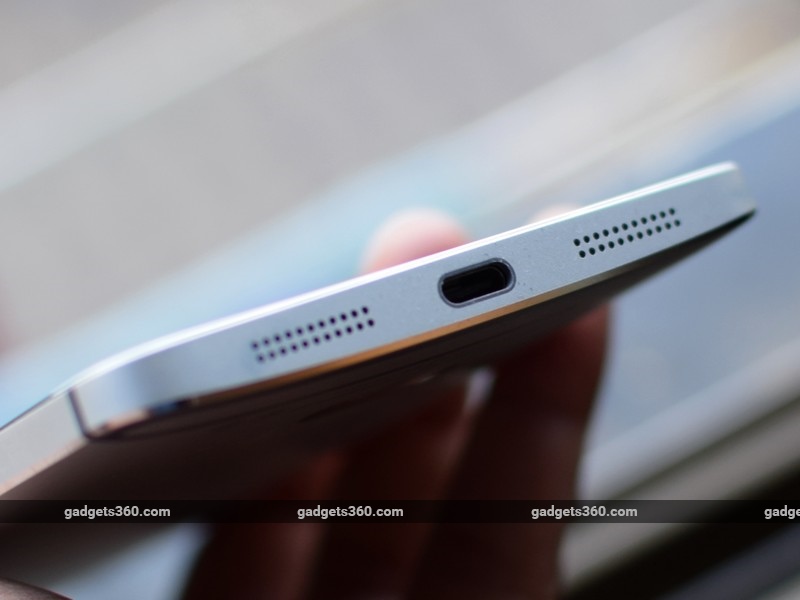 The Le Max also excels at multimedia playback, thanks to audio enhancements for music and videos. Audio quality is very good with headphones due to the Le Hi-Fi enhancement for the music player and Dolby Audio for the video player. Volume from the speaker on the bottom is loud as well, but lacks the stereo effect. While Le Hi-Fi works for all types of music, the Dolby Audio toggle switch didn't appear for all of our test files.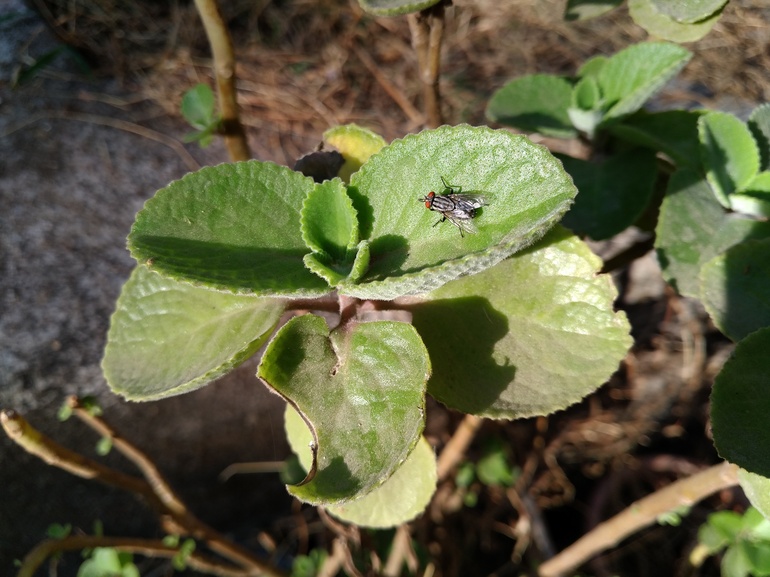 (Tap for full-sized pictures)The 21-megapixel shooter gets Optical Image Stabilisation, which results in some very impressive pictures in most lighting conditions. Macros and landscapes are very detailed with near-accurate colours. Whites tend to get blown out a bit, especially in parts of the picture that aren't in focus. Low-light and indoor shots are also good with very little noise and good detail. Video recording goes up to 4K and the quality is good, however the autofocus doesn't readjust quickly enough when you pan, forcing you to do it manually. The 4-megapixel front camera does a decent job with selfies even under artificial lighting.>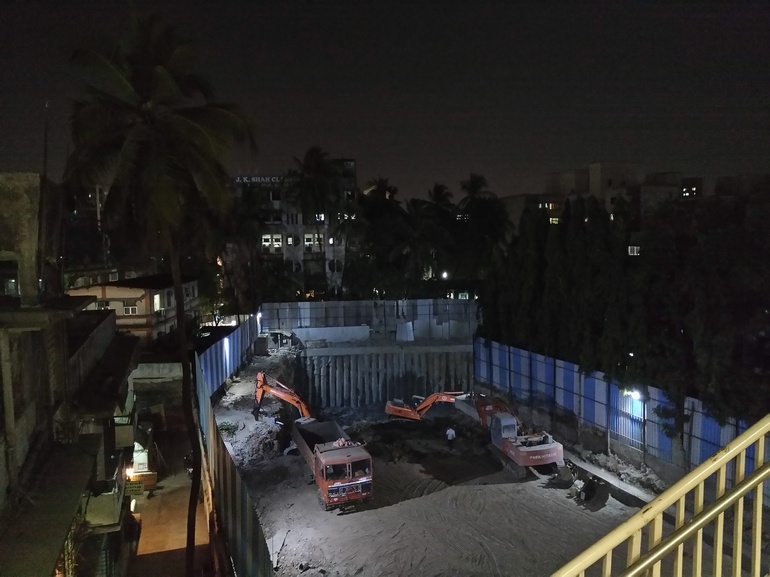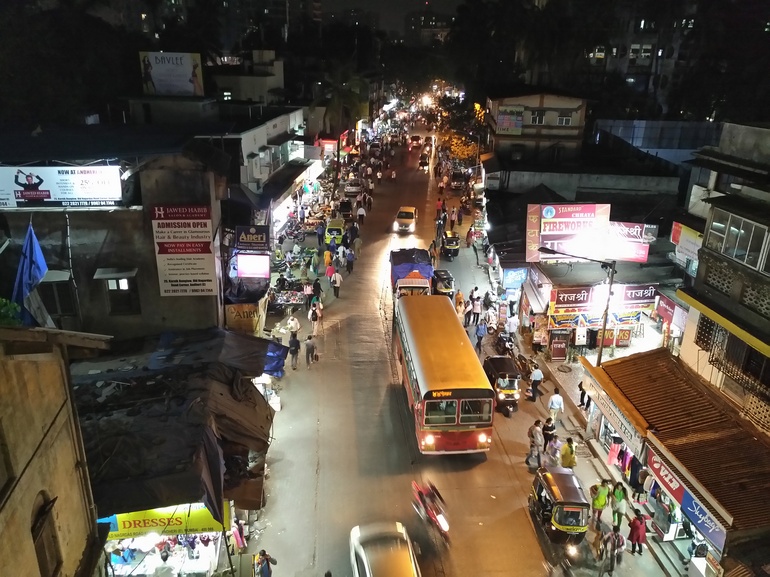 (Tap for full-sized pictures)The camera app brings out the best of the Sony sensor, but its layout and design could have been better. For instance, you can change settings like the exposure, white balance, and ISO but you need to go into the settings and change them individually. Something like a Pro shooting mode would have been more convenient. The camera does a good job with panoramas and in burst mode. There's a separate 'slow-mo' video mode which shoots 720p video at either 2x or 4x.
Battery
Battery life of the Le Max is good for daily usage and we found ourselves easily going an entire day before needing to charge the phone. In our video loop test, we manage to clock 11 hours and 19 minutes of continuous video playback. The phone also supports Qualcomm's Quick Charge feature which can juice up the Le Max from zero to about 25 percent in 30 minutes.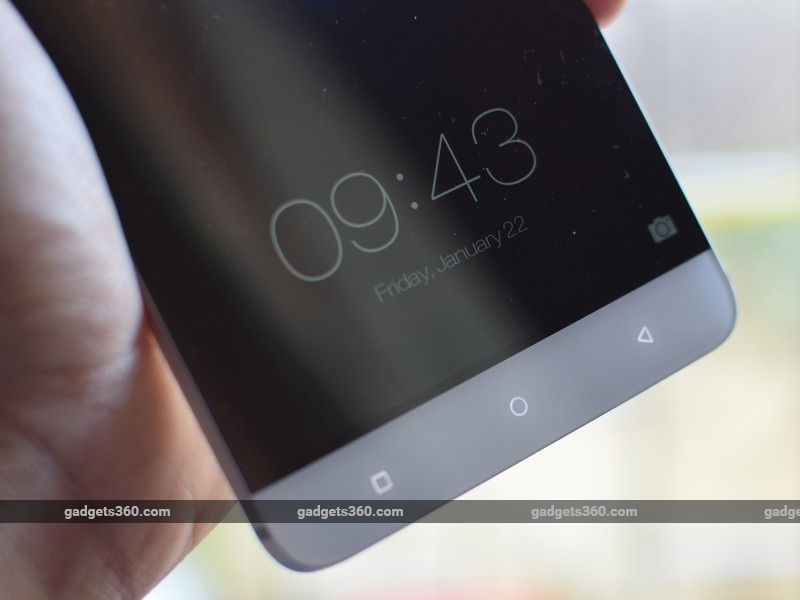 Verdict
The Le Max is priced at Rs. 32,999 for the 64GB version and Rs. 36,999 for the 128GB version. There's also a limited edition which boasts of sapphire glass for the display, going at Rs. 69,999.
The launch price seems a tad on the high side when you consider that the Yu Yutopia (Review |Pictures), which is nearly identical in specifications, retails for a good Rs. 7,000 less. Even the Samsung Galaxy S6 (Review | Pictures) is now steadily nearing the Rs. 30,000 mark in anticipation of the Galaxy S7, though obviously it was launched at a much higher price. The LG G3 (Review | Pictures) could also be a good option at a lower price point.
It isn't easy to convince someone to spend this much money on a new brand when there are options from reputed players that are offering the same or better features at competitive prices. As far as service goes, the company says it plans to launch over 500 service centres in "prime locations" across the country, which will open once the phones go on sale next month.
The Le Max is a good flagship attempt from LeEco and gets many things right. It's built well, and comes with an excellent display, a competent camera, WirelessHD support, and very good overall performance. Audio quality is also good and fast charging is a welcome addition. There's no getting around this phone's unwieldy size, but if that's your cup of tea then it you'll be okay. Expandable storage and FM radio would have been nice to have.
The Le Max is one of the better phablets in the market but would be even more appealing at a lower price.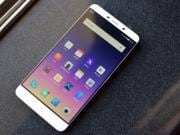 Le Max in pictures
Missed the news? Here's a list of all phones launched at MWC 2016 on one handy page – or catch our full Mobile World Congress coverage.

Le Max
ALSO SEE

Le-dynora Ld-2801 28 (70 Cms) Full Hd Led Televi…

₹ 14,090