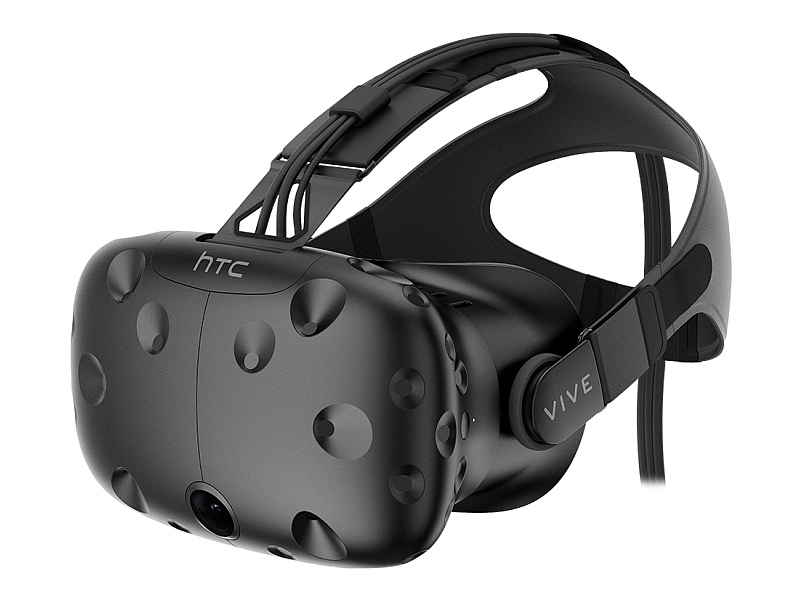 HIGHLIGHTS
The subsidiary will be called HTC Vive Tech Corporation
Vive VR headset with its ecosystem is now a separate business
HTC is also investing $10 billion into VR development
HTC has announced that it is separating its VR business into a wholly-owned subsidiary. The company is taking its Vive VR headset, and the ecosystem around it, to make it a separate business altogether. Notably, reports of the company planning such a spin-off were circulating earlier this year, with some claiming the new company had been formed late last year.
HTC's Vive VR headset is one of its most popular products, and the company looks to leverage that goodwill with this move. It has even announced a new entity called VR Venture Capital Alliance to invest in VR research and development. The company has floated $10 billion for it, in order to invest in the next big VR things.
HTC told The Verge that the new subsidiary will be called the HTC Vive Tech Corporation. "HTC can confirm that it has established a wholly-owned subsidiary, HTC Vive Tech Corporation, as a vehicle for developing strategic alliances to help build the global VR ecosystem," a spokesperson from HTC confirmed.
By introducing a subsidiary, HTC is looking to create a distinct entity separate from its smartphone business. By separating the two business verticals, HTC wants its booming VR vertical to be free of the reputation its smartphone business holds in the market. This will enable HTC to sign contracts with other companies freely, as third-parties would now only be exposed to risks associated to the Vive VR business.
HTC joins other tech giants like Facebook, Samsung, and Google in their efforts to push VR commercially. Facebook has been releasing many VR-centric features on its social platform like 360 degree photos and video. Samsung recently even opened up its VR website to all for sharing and uploading VR content. Google announced its Daydream VR ecosystem at I/O last month, clearly indicating its seriousness towards VR going forward.
Download the Gadgets 360 app for Android and iOS to stay up to date with the latest tech news, product reviews, and exclusive deals on the popular mobiles.
 ["Source-Gadgets"]