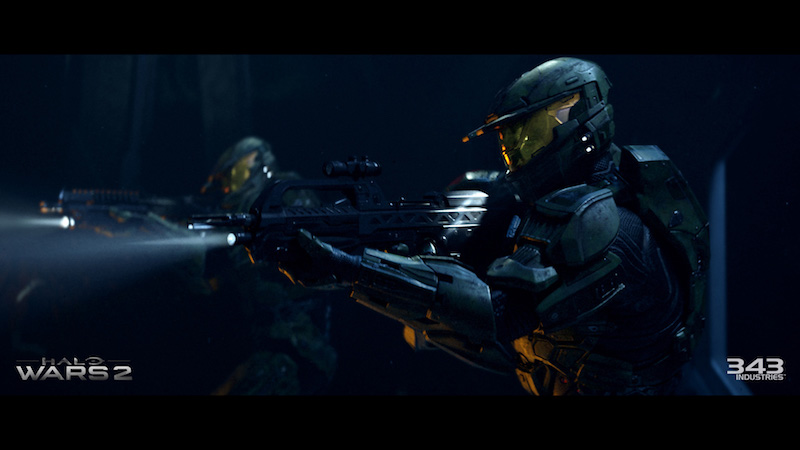 HIGHLIGHTS
Halo Wars 2 will have Standard and Deluxe Editions.
The game will also have a season pass.
There will be an open beta from June 13 to June 20.
With a few hours to go before Microsoft's big E3 2016conference, information has been trickling in on what to expect. Aside from the Xbox One S – a slimmer variant of the company's Xbox One console with some new added functionality like 4K video which was leaked, there are games. And a whole lot of them. One in particular is Halo Wars 2.
Announced at Gamescom 2015, it merges real-time strategy (RTS) with the Halo universe. Earlier due for a Fall 2016 release, it has been shifted to February 21, 2017. And it will come with a season pass. There will be two editions of the game, Standard and Deluxe, with the latter being priced at $80 (around Rs. 5,368) and could include the season pass. Don't expect this version to come to India, due to the high price. Rather we should see just the Standard Edition similarly priced to Quantum Break at Rs. 3,999. There will be an beta though, from June 13 to June 20.
The news comes from popular gaming forum NeoGAF, via users who were able to access Microsoft's site which were accessible publicly. In fact there are hints of more to come.
"Actually I am surprised someone didn't leak all the vids and other screens from games since all was hosted on public access MS site (talking about the screens/gifs I posted)," claims a forum goer by the handle of Gwyn on NeoGAF, who went on to say that Microsoft had finally pulled the plug on access.
The first Halo Wars game got more attention for being the last game from Ensemble Studios, the legendary Age of Empires studio, and comparatively little interest for its fairly unique take on the RTS genre that's never been popular on consoles. When Microsoft shut Ensemble soon after Halo Wars was released, many fans felt cheated. Nonetheless, with studio Creative Assembly at the helm , it will be interesting to see how the developer behind Total War: Warhammer take the genre forward in Halo Wars 2.
Wondering which were the best games announced at E3 2016? You can listen to our podcast via iTunesor just hit the play button below to find out.
Download the Gadgets 360 app for Android and iOS to stay up to date with the latest tech news, product reviews, and exclusive deals on the popular mobiles.