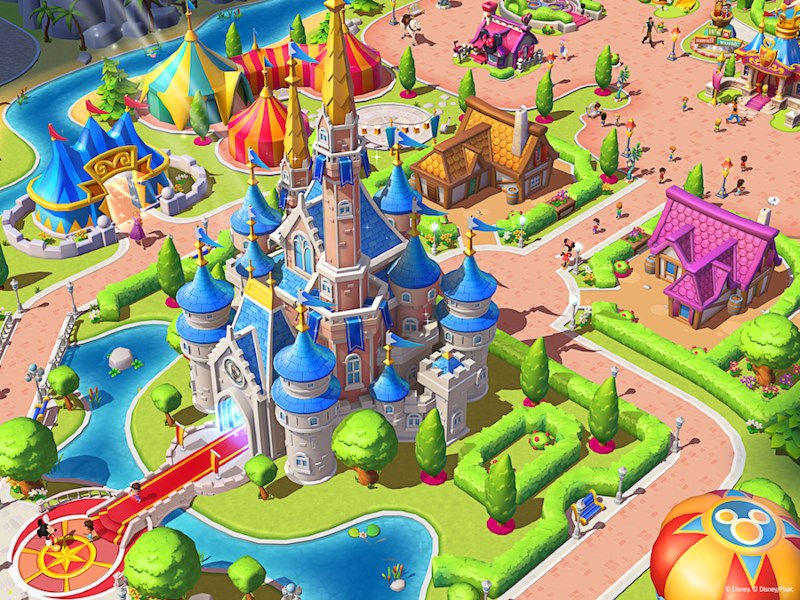 Announced at the 2015 D23 Expo, Disney Magic Kingdoms – a collaboration between mobile game publisher Gameloft and Disney Interactive – is now available on Android, iOS, and Windows Phonedevices.
(Also see: Disney's Zootopia Is a Children's Movie on the Surface That Has Lessons for Every Adult)
"Disney Magic Kingdoms will allow players to build the theme park of their dreams by recreating and placing iconic attractions in a fun animated landscape," the company stated back in August. "With influence from the Disneyland Resort in California, Walt Disney World Resort in Florida, Disneyland Paris and more, the game reimagines Disney Parks for mobile, letting fans experience an authentic and magical experience anytime, anywhere."
Walt Disney has afforded Gameloft its huge roster of famous characters for the game in a bid to attract children of all ages and likes. Apart from the standard Mickey Mouse and Cinderella, players can also get access to Buzz Lightyear from Toy Story, Mike Wazowski from the Monsters franchise, and others. You will face foes such as Sleeping Beauty's Maleficent, Tangled's Mother Gothel and Toy Story's Emperor Zurg in your quest "to rid the kingdom of evil", Disney said.
"Disney Magic Kingdoms is a triumph in both beautiful visuals and authentically inspired design that showcases everything beloved about the Disney Parks." Gonzague de Vallois, senior VP of publishing at Gameloft, said in a statement. "We are delighted to provide Disney fans a new way to explore the Parks and interact with Disney characters and villains in a game which ties together 90 exceptional years of Disney in an adventure that takes us back to where it all began."
(Also see: Father Bans Gaming After Teenage Son Spends $5,300 Playing FIFA)
As with all Gameloft games, there are microtransactions in Disney Magic Kingdoms. You can buy gems to speed up your in-game progress with the help of in-app purchases, ranging from Rs. 10 to Rs. 6,200 per item.
Download the Gadgets 360 app for Android and iOS to stay up to date with the latest tech news, product reviews, and exclusive deals on the popular mobiles.