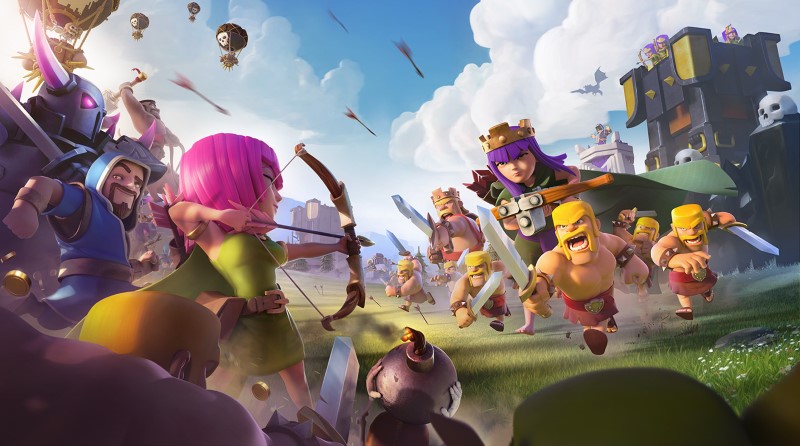 The maker of the Clash of Clans mobile game, Supercell, says its pre-tax profit last year grew more than 60 percent to EUR 838 million ($964 million or roughly Rs. 6,453 crores) while revenue surged a third to 2.1 billion euros.
CEO Ilkka Paananen said Wednesday they were proud of the success but acknowledged that "enough time and some luck" were needed to continue producing games that interest millions of people worldwide.
The Helsinki-based company, also known for Hay Day and Boom Beach, this year released globally its fourth game, Clash Royale, which last week was the top grossing iPhone game in 44 countries.
Supercell employs 180 people in five global offices. On Tuesday, it said it had reached 100 million daily active players of its four games.
Clash Royale, released in January, is a card duelling and collection game set in the Clash Universe. The game brings well known Clash of Clans troops, arenas, and trophies in a versus gameplay format akin to multiplayer online battle arena (MOBA) games like Dota 2 or League of Legends, albeit for mobile audience.
"Clash Royale is all about head-to-head battle, and lots of it! Supercell has looked for a fun and engaging approach to player-versus-player gameplay on mobile for years, and we think we have finally found it," a post on the developer's website reads.
Right now, Clash Royale is only available for iOS in Canada, Hong Kong, Australia, Sweden, Norway, Denmark, Iceland, Finland, and New Zealand. Like most things in soft launch, Supercell is interested to know how existing hardcore fans of Clash of Clans play Clash Royale.
Written with inputs from AP
Download the Gadgets 360 app for Android and iOS to stay up to date with the latest tech news, product reviews, and exclusive deals on the popular mobiles.
["source-Gadgets"]