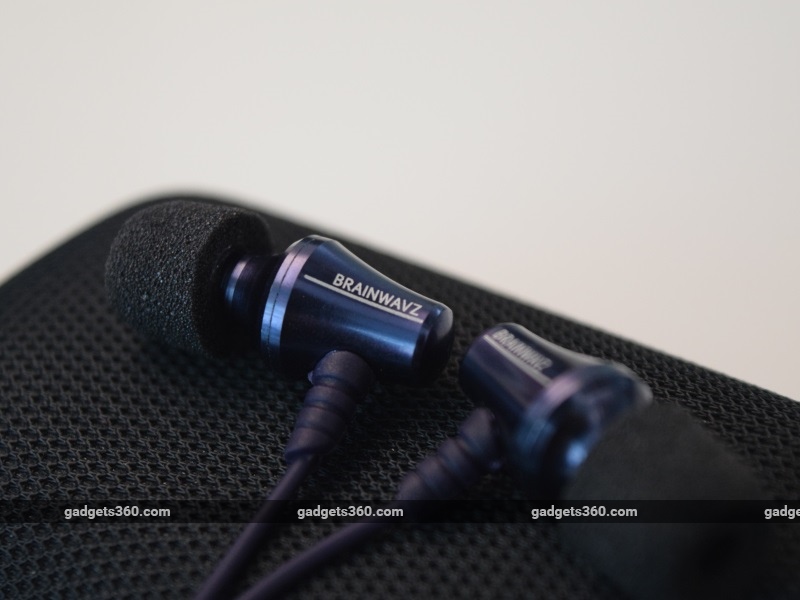 Brainwavz is a relatively new company, established in 2008 with the aim of bringing good personal audio products to users at affordable prices. True to its motto, the company produces a wide range of affordable products, including the Brainwavz S0 and Blu-100, which we found impressive.
The company now has more of a presence in India, and one of its first official launches is the Brainwavz Jive. These in-ear headphones are priced at Rs. 1,899, and offer budget buyers a good option for their first aftermarket personal audio upgrade. We find out all there is to know about the Brainwavz Jive in our review.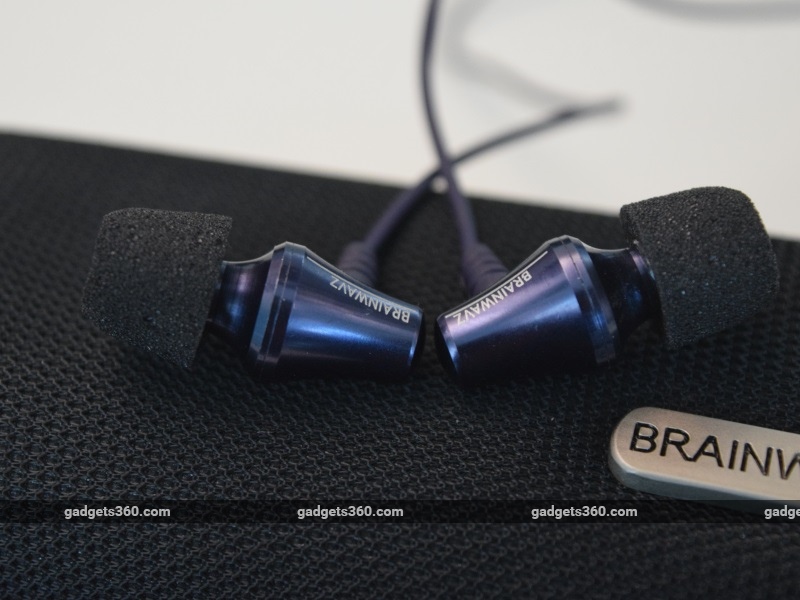 Design, specifications and comfort
As with most in-canal earphones, the Jive features an extended earpiece that sits deep inside your ear canal, which gives it excellent sonic isolation. Additionally, the sales package includes a pair of Comply Foam ear tips, which ensure top-notch fit and improved isolation. Also included in the package are three pairs of silicone ear tips in varying sizes, a shirt clip, a cable wrap, a hard carry-case and strangely, a Brainwavz logo sticker as well, if you are into that kind of stuff.
The build quality is fantastic, thanks to the solid metal casing. The Jive earphones are available in some interesting colour options as well, and our purple review sample looked rather nice. The cable and in-line remote and microphone are also colour-matched. Although plastic, the remote is decent enough, with a three-button layout. The volume buttons work with iOS, while Android devices will only be able to use the centre button for answering calls and playing or pausing music. The cable is an ordinary rubber-wrapped affair which makes it fairly durable, but it's extremely tangle-prone as a result. There are slight issues with cable noise above the Y-splitter.
On the technical side, things are pretty straightforward with the Brainwavz Jive. The headset has 9mm dynamic drivers, with a 16Ohm impedance rating, 20-20,000Hz frequency range, 98dB sensitivity, and a 1.3m cable. The large hard carry-case that comes with the package is extremely useful for storing the headphones safely.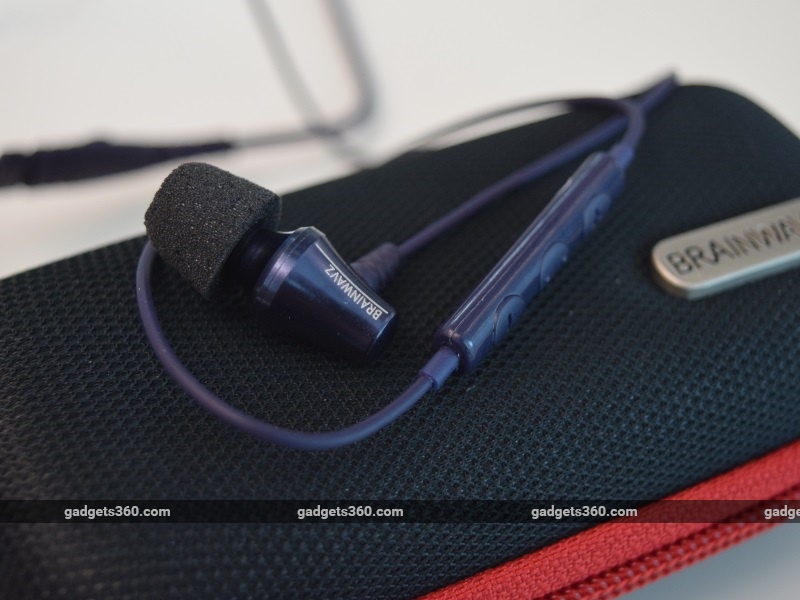 Performance
We used our reference Fiio X1 high-resolution audio player, an Android smartphone, and a Windows laptop as source devices when reviewing the Brainwavz Jive. Reference tracks for the test were Delta Heavy's Ghost (Zomboy Remix), Shpongle's Brain In A Fishtank, and The Avalanches' Close To You.
We started with the remix of Ghost, an aggressive dubstep track with a solid low-end and more attack than an invading army. Something that was immediately clear is that the Jive is not built for bassheads, and lacks any real attack or punch, as was evident when we didn't immediately feel the excitement in the bass drop. In fact, there's a slight reduction in the low-end response which keeps the headset from sounding particularly intense with bass-heavy tracks. We found the excitement missing in the earphones.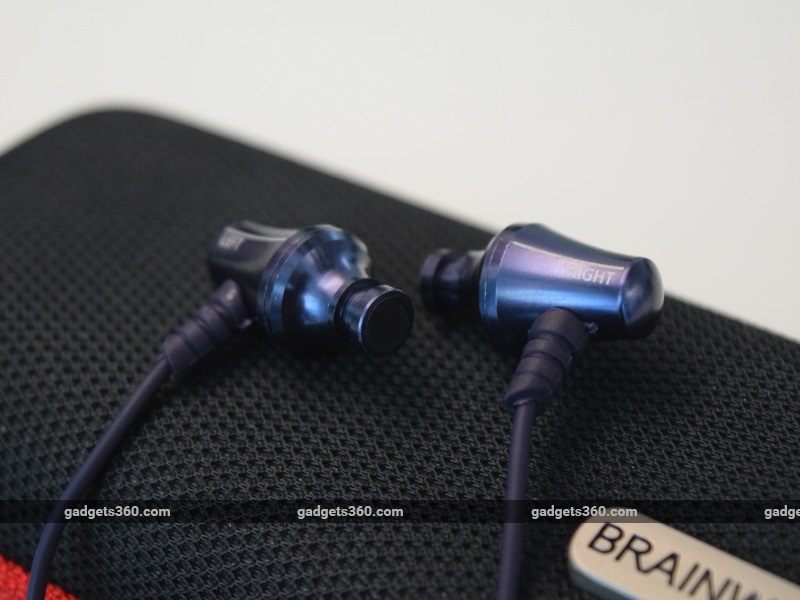 Moving on to Brain In A Fishtank, we found that the Jive offers an unbelievably clean and sharp sound. Sonic separation is particularly good, as well as soundstaging and three-dimensionality of the sound. Every individual element of the track resonated clearly, with crisp responses in the mid-range. The mids tend to sound flat and equal all through the lower and upper mid-range, which helps in achieving this level of clarity.
Finally, with Close To You, we found that the Brainwavz Jive is a bit heavy at the top of the range. There is an audible boost to the top-end and this translates into a bit more sparkle in the treble than we're used to. This isn't too bothersome, but can occasionally sting if the volume is too loud. On the whole, the Brainwavz Jive maintains a level of clarity and mid-range capability that is impressive for the price.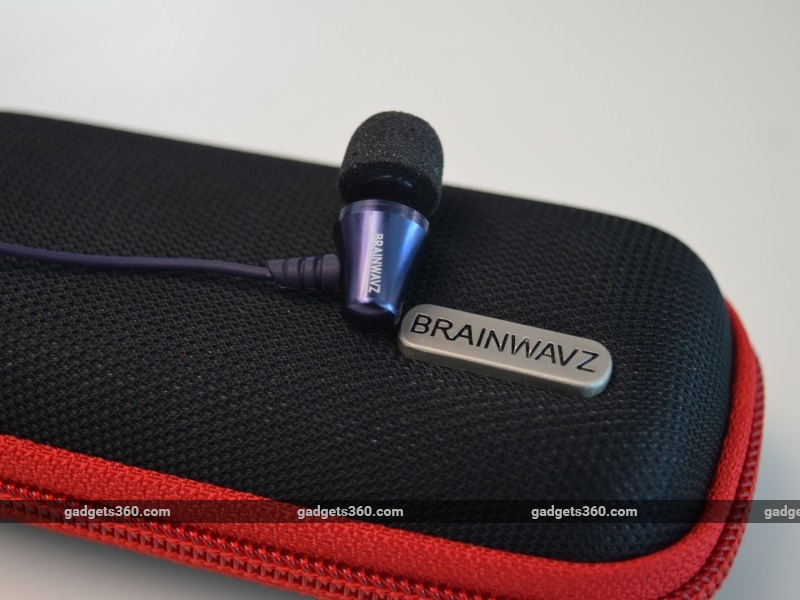 Verdict
At Rs. 1,899, the Brainwavz Jive is a great purchase. It's built well, comfortable, comes with lots of useful add-ons and accessories, and offers a decent sonic signature. With a focus on clarity and crispness, the Jive is good for all kinds of music. However, the lack of bass and the slight shrillness at the top-end means that it might fall short of the expectations of a lot of bass-oriented listeners.
While lacking in sheer excitement and attack, it more than makes up in the clarity department, and can be incredibly immersive with the right kind of music. If you're looking for a sharp pair of earphones under Rs. 2,000, this should be on your audition-list.
Price (MRP): 1,899
Pros
Decent build
Good fit, comfort and isolation
Clean, crisp sound
Excellent in-line remote and microphone
Cons
Lacking in bass
A bit shrill at the top-end
Ratings (Out of 5)
Design: 4
Performance: 4
Value for money: 4
Overall: 4
["Source-Gadgets"]