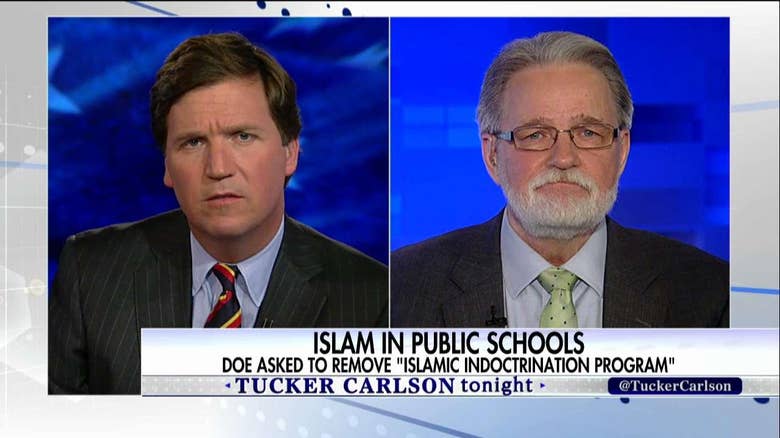 The president of the Christian Action Network said his group found that the Department of Education is funding thorough lesson plans on the Islamic faith.
Martin Mawyer said that, through PBS, the DOE is disseminating materials that allow teachers to quiz students on what Muslim prayers sound like and what prayer movements look like.
---
Tucker: What If Republicans Started Acting Like Democrats?
Rev. Jeffress: 'Walls Are God's Ideas to Protect Nations'
---
The plans also are said to help teach students how a Muslim would use passages from the Quaran and Hadith in everyday life.
"How can a teacher grade a student on these types of questions?" he asked.
Mawyer said he was "shocked" at the findings and said there would likely be outrage if a similar lesson plan existed for Christianity or another major world religion.
No similar education programs could be found, he added.
If Christianity was taught in that way, he said the ACLU would "break a leg" trying to get up the courthouse steps to file a lawsuit.
The department of education said they do not fund or encourage use of a particular curriculum.
---
Drexel Professor: 'I Tried Not to Vomit' When Passenger Gave Up Seat to Soldier
Dallas Mayor Reacts to DHS Meeting on 'Sanctuary Cities'
["Source-foxnews"]