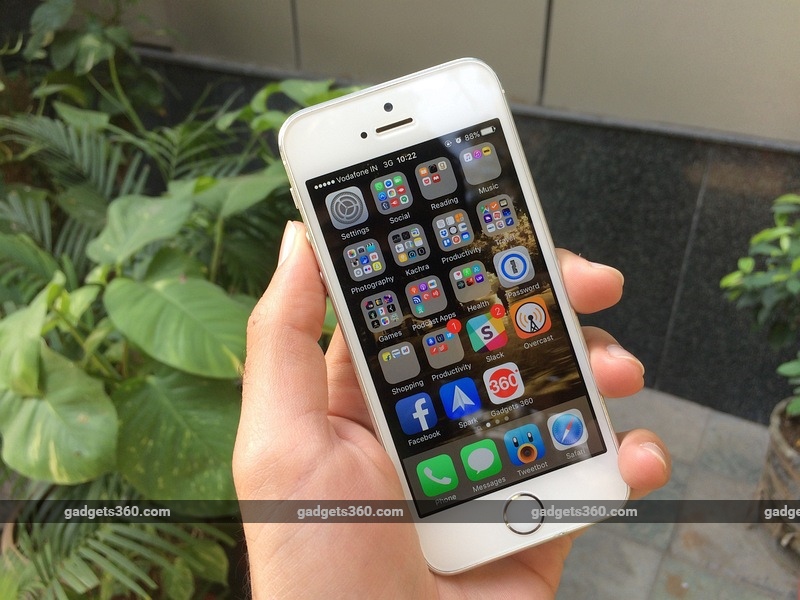 Using brand new phones and writing reviews gives us a fairly accurate picture of what you get when you buy a phone. That experience can change dramatically a few months in, when your smartphone begins to show its first performance issues and as the first major software update arrives a year later, one starts to feel the limits of one-generation-old hardware.
Gadgets 360 Staff members tend to change their phones roughly once every two years, which allows us to report long-term observations that paint a more accurate picture of a phone's longevity. Many of the phones we own get big price cuts over time, which means that more people will consider buying them even if they are a year or two years old.
This correspondent has been using an iPhone 5s 32GB for the past two years. Currently the 16GB variant is available at around Rs. 22,500. Read on to find out what you're in for if you buy this phone.
Wear and tear
Hindsight, they say, is always 20/20. Even though Samsung's large Android phones were successful, Apple stuck to the 4-inch sized iPhone in 2013. When the 4.7-inch iPhone 6 was first released, this correspondent didn't really feel the need for a bigger screen as most of our reading and gaming was happening on an old iPad 3.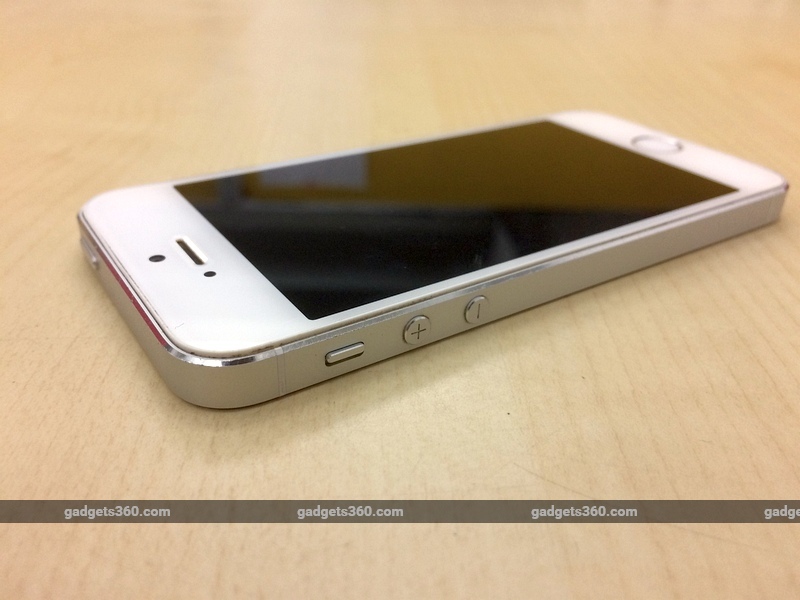 However, a year on the iPad has started to show its age – almost no apps open without a significant lag – the iPhone 5s has become our primary computer. For the past few months, we've found ourselves wishing for a larger screen as it would make gaming so much easier. The bigger screen is much better for other tasks such as watching videos and scribbling on Snapchat. We're still just as pleased with the quality of its Retina display as we were on day 1. We've never faced any eye strain while using the iPhone 5s, which is a big plus.
Most phones will take a few knocks if you use them for two years but the degree of wear and tear will vary a lot. We've kept our iPhone in a case for the most part which means it has been well protected. In the one week that it was not in its case, the iPhone 5s fell on a concrete floor from a height of around 10cm. This is how it's metal body picked up a few scrapes and one small dent. While it was in its case, the phone survived plenty of drops from heights of up to 1.5 metres without picking up a scratch. So we strongly recommend that you get a good case for your iPhone.
There are other aspects of the iPhone 5s's build quality that we aren't too happy about. There is a tiny gap between its metal enclosure and the display, where we often find dirt trapped. Cleaning it with a toothpick is the only solution. The glass on the display has also loosened a bit so when you press the top of the screen, you can feel it lowering itself a little. We haven't seen this in any other iPhone 5s, and it could be down to a small defect in our unit or may be the result of one of its many drops. The power button has also bent a little towards one side but you feel this only when you press the button gently.
Performance
The iPhone 5s runs Apple's A7 chip, which the company claimed was twice as fast as A6 but is hamstrung by paltry 1GB RAM. You'll notice this the moment you open a few tabs on Safari and try switching between them. Some of them will reload the entire webpage as the device doesn't have enough RAM to keep those tabs in memory.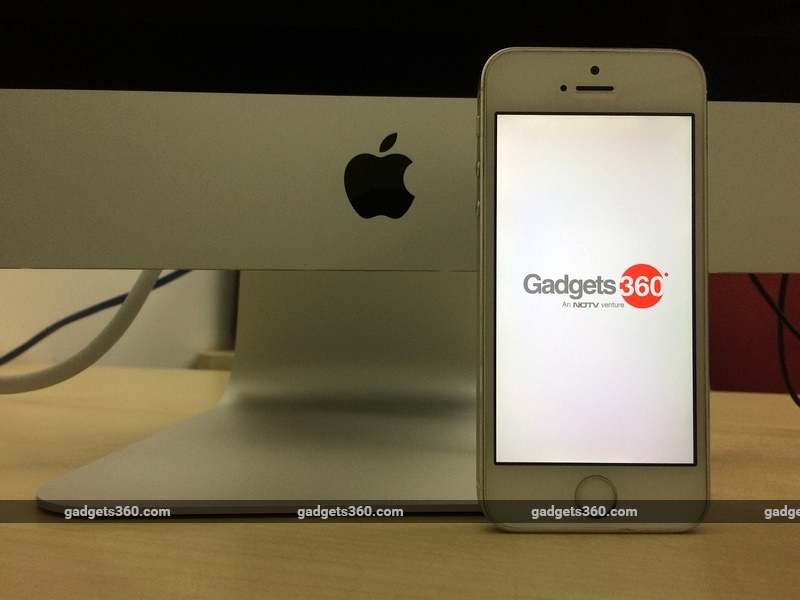 While it probably is unfair to expect super-fast performance after using a phone for so long, new users will also experience the same minor lags that we do. Apps launch just a shade slower, and some, such as Facebook, take a lot longer to load content. When we launch Facebook, we often see the blue top bar and white background for a few seconds before the app starts responding. So far we haven't faced any lags or freezes while playing games.
A friend who uses an iPhone 6s launched the camera app on our 5s from the lock screen. His first comment was: "Why does this take so long to open?" That sums up our current experience with the iPhone 5s. It's a little slower, but not nearly as slow as our iPad 3. Our iPhone has never been reset to factory settings in two years, which means that your brand new iPhone 5s may feel much faster. However, a few months down the line, you're likely to experience the issues we've highlighted above.
Random iOS bugs have been plaguing us for a while now. Even with iOS 9, sometimes we hear the phone ringing but the phone app doesn't appear in the foreground. Double tapping the home button to switch to the phone app worked a few times, but not always. Around two weeks ago, iMessage got deactivated on our phone number (it kept working as it should via our Apple ID). It activates via SMS, so it cost us Rs. 5 to activate. We did this five times before we reset network settings (Settings > General > Reset > Reset Network Settings), which fixed the problem. We've faced quite a few such minor issues which seem to occur without any trigger.
We've been using two third-party headphones with this iPhone for the past few months. Around a week ago, the microphones on both pairs of headphones stopped working with the iPhone (we checked them over a Skype call on a laptop and they work as expected). Cleaning the 3.5mm headphone jack didn't help and the microphones on three other headphones including Apple's EarPods continue to work well with our iPhone.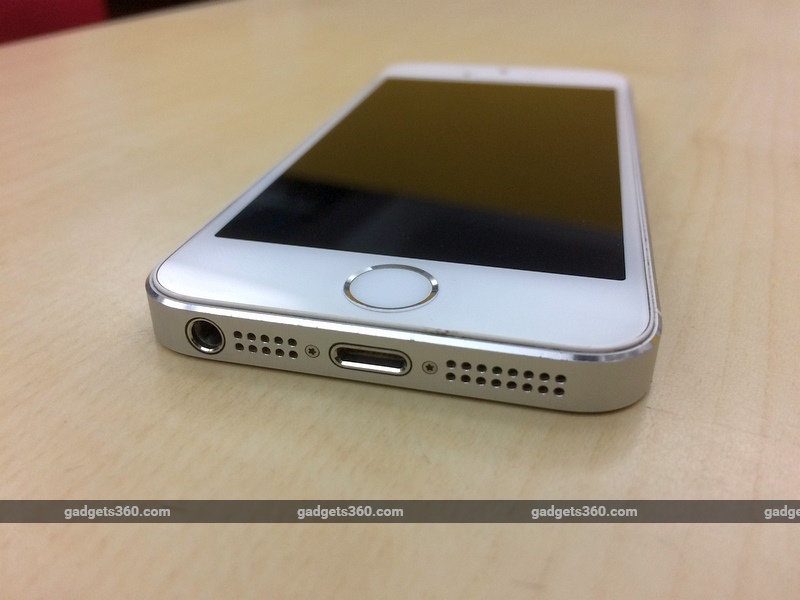 It's common sense but try and protect your iPhone from exposure to moisture. We went on a monsoon trek with the iPhone in our pocket and found that its auto-focus function didn't work properly. We noticed this issue for around a month after our trek, after which it fixed itself.
We haven't taken great care of the Lightning cable that shipped with our iPhone. We use the phone all the time while it is charging and as a result, the cable is breaking apart on one end. We've seen so many people with broken and frayed cables that we feel Apple must try and make them a lot stronger. Another issue is that these cables ship only in white, just like the AC adapter. Dirt sticks to these white accessories, making them look old and dirty within a month of use. We wish these were available in black, preferably made of material that isn't a dirt magnet.
One thing we are still particularly happy with is the battery life on our iPhone 5s. Thanks to iOS 9's battery-saving features, we charge our iPhone once a day on most days. We usually get 5.5 to 7 hours on screen time on a single charge, depending on our usage. Mobile data drains the battery a lot faster than Wi-Fi so we won't even be considering an upgrade to a 4G connection. Touch ID (the fingerprint scanner) is just as awesome as it was when we bought this iPhone. Also worth mentioning is that the camera is still one of the best, albeit not as good the newest iPhone models or Samsung phones.
Conclusion
By and large, our iPhone 5s performs very well for a device of its age. We can't think of a single two-year-old device that would perform as well based on the experiences of our friends and family members.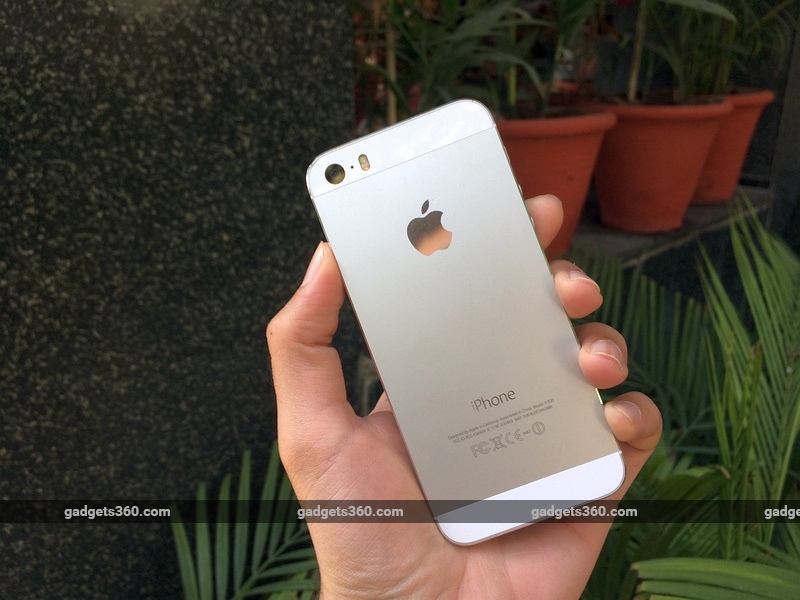 A two-year-old phone isn't something we'd usually recommend even to those who're cash strapped. There are several better alternatives in the market at that price. If you can up your budget, you should get the far superior iPhone 6 or consider other Android-based alternatives in the price range.
If you are thinking of buying an iPhone 5s now and nothing we've said can sway you, we'd say look beyond the 16GB variant unless you are absolutely certain you won't be installing a lot of heavy apps or games. Since we opted for a 32GB variant, we've never felt the need for more local storage.
["Source-Gadgets"]