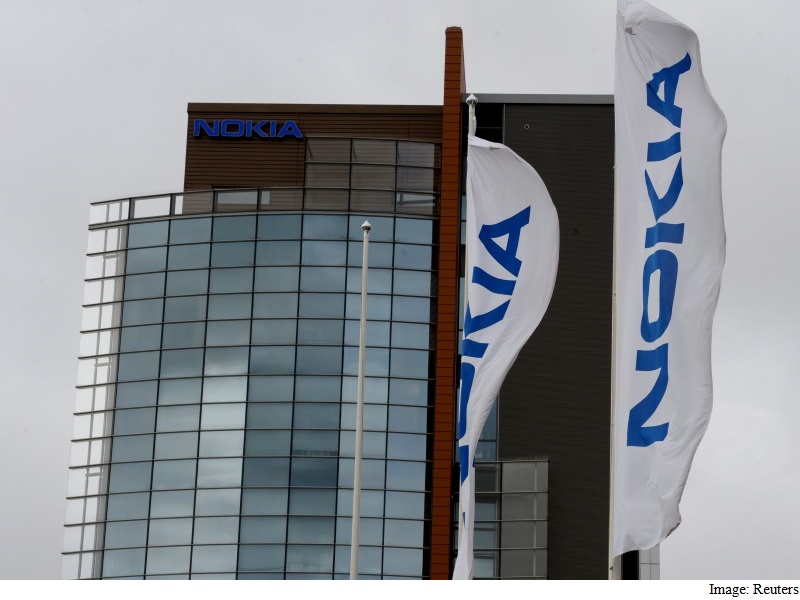 Nokia shares plunged after an award from a Samsung Electronics Co. patent dispute fell short of analysts' estimates, in a sign that rights holders will struggle to extract more royalty revenue from smartphone makers as global demand for handsets slows.
An arbitration court of the International Chamber of Commerce settled the amount of additional compensation Samsung needs to pay Nokia, the Finnish company said Monday in a statement, without providing exact financial details. The ruling could lead to annual revenue of as much as EUR 200 million (roughly Rs. 1,480 crores) from Samsung, Sebastien Sztabowicz, an analyst at Kepler Cheuvreux, said in a note to clients. He had predicted as much as EUR 250 million.
"You'll only see more margin pressure in this industry in coming years, so companies like Samsung would like to try and defend against that and probably be more aggressive in a negotiation process or even in arbitration where they have to present their case," said Janardan Menon, an analyst at Liberum Capital in London.
Menon said margin pressure at the handset makers will trickle down to the hardware intellectual-property suppliers, putting them under more pressure. Nokia's award is "well below consensus and broader expectations in the market," he said in a note to clients.
The shares dropped as much as 13 percent, the steepest intraday decline since April 30, and were down 11 percent at EUR 5.87 as of 4:20 p.m. in Helsinki, wiping out about EUR 4 billion from Nokia's market value.
Samsung last week reported fourth-quarter profit that slumped 39 percent as a slowing demand for new smartphones ripples across the industry. The world's largest phonemaker said maintaining earnings this year would be challenging. Even Apple forecast a sales decline for the first time in more than a decade.
The growth in number of smartphones shipped is expected to fall in half over the coming year as the market becomes saturated with the high-end devices, according to IDC. Growth will slump to 4.7 percent in 2019, compared with estimated expansion of 9.8 percent in 2015 as sales in emerging markets decelerate, the researcher said.
Nokia is the latest wireless-equipment maker to settle a patent dispute with a handset maker challenging the value of patents it uses to make smartphones. The high-margin sales made from licensing such technology is crucial to boosting profitability, especially when operators are spending less on wireless infrastructure equipment. Swedish rival Ericsson AB and Apple settled a legal dispute in December over mobile-device patents.
Ericsson shares fell 1.5 percent in Stockholm to 74.3 kronor.
The value of Nokia and Ericsson's patents may be facing further pressure. Microsoft Corp. won an appeals court ruling in July that may lower the rates many electronics makers pay to license technology considered standard in smartphones and computers. An appeals court in San Francisco upheld a $14.5 million (roughly Rs. 98 crores) jury verdict against Google Inc. as punishment for unfairly demanding what Microsoft said amounted to billions of dollars for use of patents covering Wi-Fi and video downloads.
That decision gives new ammunition to companies like Apple, Intel and Hewlett-Packard which have waged a worldwide campaign to lower the amount of money they pay for essential technologies that let mobile phones download video, access Wi-Fi or accept calls, no matter the manufacturer.
Nokia's patent-licensing business now has a annual revenue run rate of about EUR 800 million. Nokia's technologies division, which licenses its patents, had fourth-quarter sales of about EUR 400 million and full-year 2015 sales of about EUR 1.02 billion, it said.
Nokia's technologies unit generated about 20 percent of the company's EUR 475 million of third-quarter operating profit with an operating margin of 58 percent, far above the 13.6 percent generated by its networks business. Nokia is set to report fourth-quarter earnings Feb. 11.
["Source-Gadgets"]