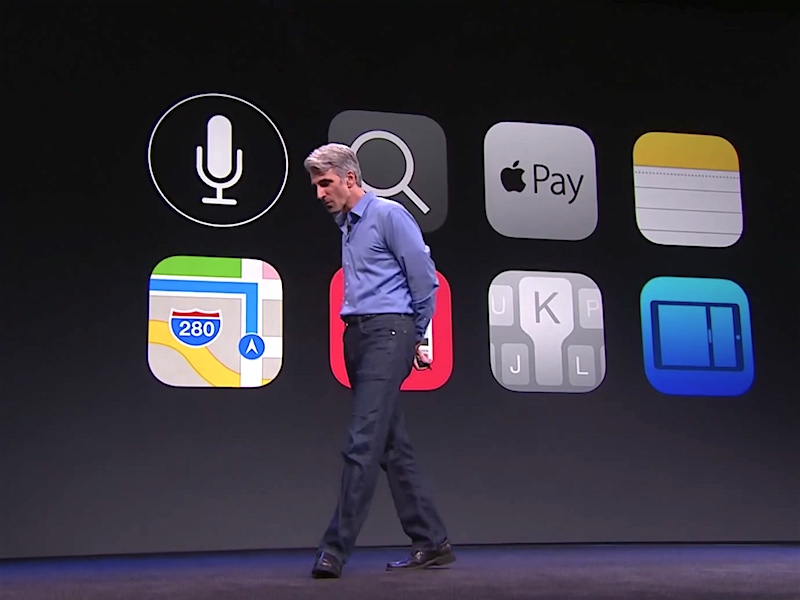 Craig Federighi, Apple's Senior Vice President says that law enforcement wants his company to roll back the security standard of the iOS mobile operating system to intentionally make it less secure. Strongly disagreeing with law enforcement's stance on the matter, Federighi has pushed the company's view forward and explained why it matters.
Federighi in an opinion piece on the Washington Post noted that Manhattan District Attorney Cyrus Vance's has proposed that Apple should revert the security sophistication on its mobile operating system to iOS 7, the software version that was released in 2013.
Federighi's opinion comes amid the ongoing legal battle between Apple and FBI, in which the law enforcement firm demands the Cupertino-based company bypass the lockscreen code and decrypt one of the assailant's iPhone models in the San Bernardino terror attack.
"[…] It's so disappointing that the FBI, Justice Department and others in law enforcement are pressing us to turn back the clock to a less-secure time and less-secure technologies," Federighi wrote. "The security of iOS 7, while cutting-edge at the time, has since been breached by hackers. What's worse, some of their methods have been productised and are now available for sale to attackers who are less skilled but often more malicious."
(Also see: Apple CEO Tim Cook Defends Resistance in FBI iPhone Case)
FBI wants Apple to provide it with a way to hack into an iPhone for, what it implies, is the greater good of society. Apple insists that it doesn't have the technological capability to break into a phone, and if it did introduce a "backdoor" for the government's use, fraudulent hackers and malware are highly likely to abuse it as well.
Explaining it succinctly, Federeighi's wrote, "Security is an endless race — one that you can lead but never decisively win. Yesterday's best defences cannot fend off the attacks of today or tomorrow. Software innovations of the future will depend on the foundation of strong device security. We cannot afford to fall behind those who would exploit technology in order to cause chaos. To slow our pace, or reverse our progress, puts everyone at risk."
In a rare instance, Apple's rivals are also backing the company with its fight with FBI over security standards. Microsoft, Yahoo, Amazon, and Facebook have filed their briefs noting that the government shouldn't ask Apple to weaken its security protocols. Sundar Pichai, Chief Executive Officer of Google, also applauded Apple's position, though his company is yet to offer any substantial support.
(Also see: Why Even Apple's Mortal Enemies Are On Its Side)
In a twist of events, some security experts say that there are many ways for the FBI to break into the iPhone in question. Some of them add that the domestic intelligence and security service of the United States wants to win its case against Apple to set a legal precedent that would give it the power to look into anyone's phone.
Download the Gadgets 360 app for Android and iOS to stay up to date with the latest tech news, product reviews, and exclusive deals on the popular mobiles.