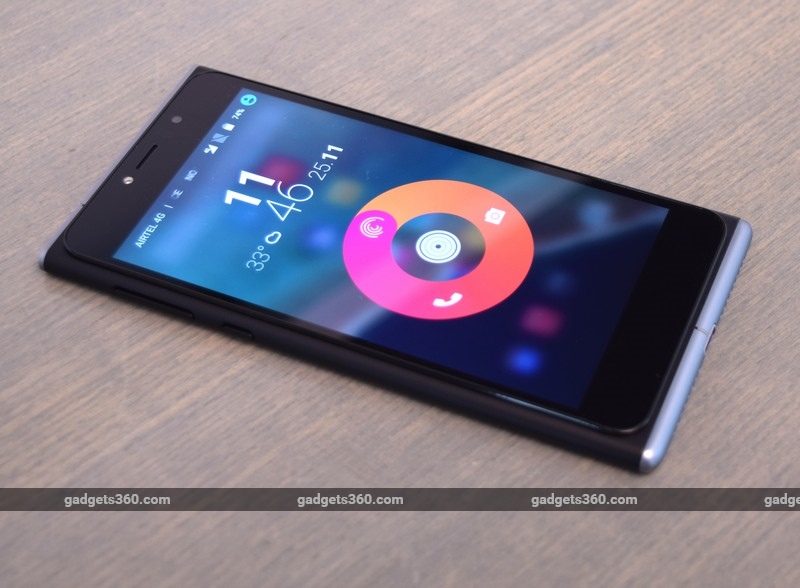 Obi Mobiles made its debut in India last year as a provider of low-cost Android smartphones. What made this company different from numerous others newcomers is that it had a strong backer; ex-Apple CEO John Sculley to be precise. However, Obi Mobiles seemed like every other company, picking an Original Design Manufacturer (ODM) from China to design and manufacture phones to sell under its own name. The company's debut offering, the Obi Octopus S520 (Review | Pictures) only focused on specifications but failed to address other key areas like aesthetics and user experience.
Cut to 2015 and Obi Mobiles has reemerged as Obi Worldphone. The focus of the company continues to be budget smartphones for emerging markets, but it's now putting the user experience and aesthetics first. The phones and their UI are now designed by a Californian design studio called Ammunition, founded by Robert Brunner, who was the Director of Industrial Design at Apple in the past.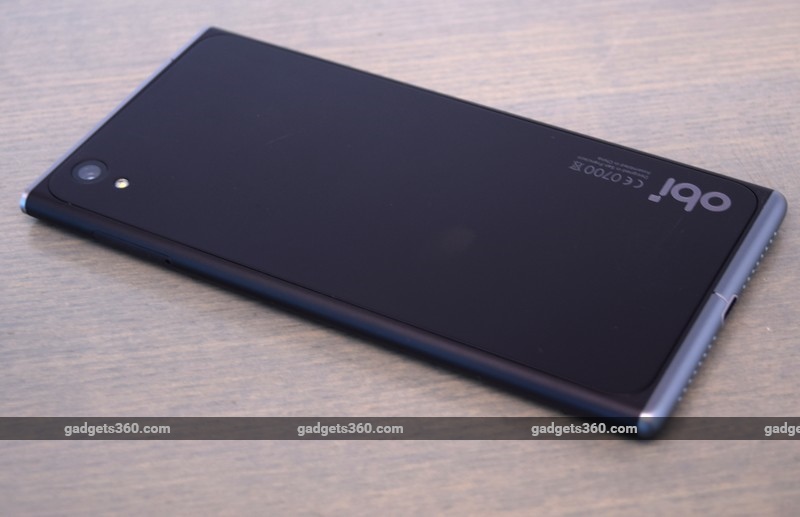 Today, we'll be reviewing the Obi Worldphone SF1, the company's new flagship offering. On paper, the phone looks like a promising candidate, and Obi has also taken certain aesthetic measures to ensure that it stands out from the horde of Android offerings in this price segment.Look and feel
The SF1 has one of those 'love-it or hate-it' designs, which is sure to turn a few heads. The stylistic choices are definitely interesting. The phone comes packaged in a transparent acrylic box. At first glance, the smartphone looks like a fusion of an iPod Touch and a Microsoft Lumia device, which is a weird combination, but somehow works. The display is raised slightly from the rest of the body, which doesn't really offer any functional benefit but definitely stands out. This presents a possible issue with durability though, as the display's rim will have to absorb any impact if the phone ever falls down face-first. The display gets Corning Gorilla Glass 4 for protection to safeguard against this possibility.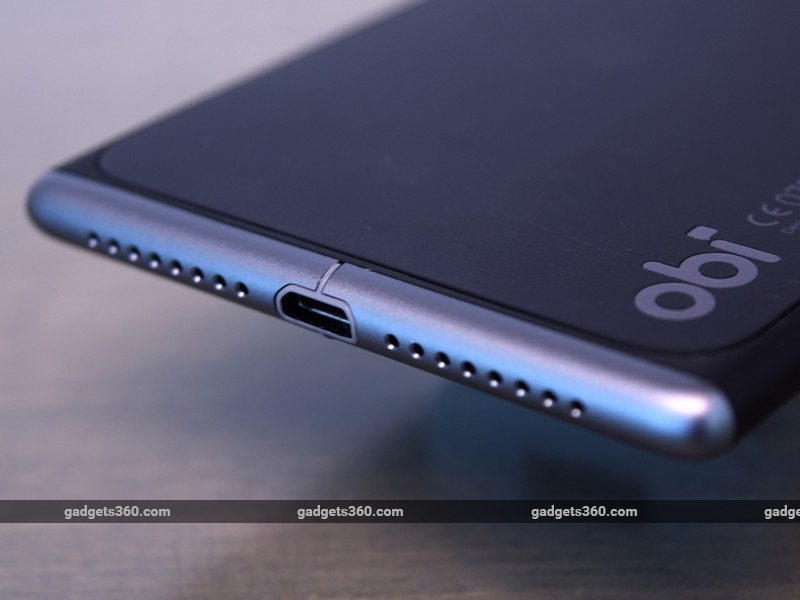 The 5-inch full-HD IPS display is beautifully crisp; colours are punchy and sunlight legibility is fairly decent too. The screen also gets an oleophobic treatment so fingerprints aren't a nightmare. Above the screen, we have a 5-megapixel fixed-focus camera with an LED flash.The rest of the body is made of plastic except for a strip of flat metal on the top, where we have the 3.5mm headset socket. The hybrid SIM slot is placed on the right, while the volume and power buttons are on the left. The buttons aren't the easiest to use since they sit flush with the body and don't have great tactile feedback.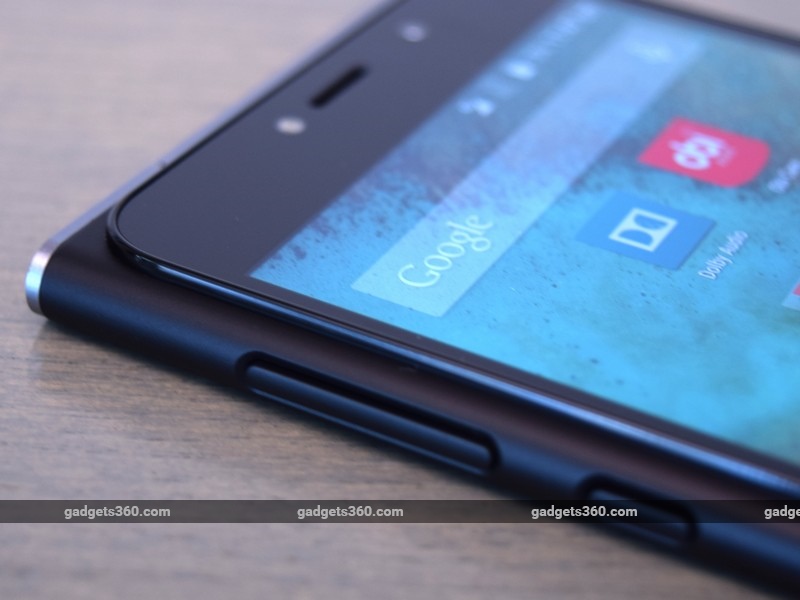 The speaker grille and Micro-USB port are on the rounded bottom. The Lumia-style body features a matte finish, which helps with grip and is easy to keep clean. Around the back, we have a 13-megapixel camera and LED flash. The 3000mAh battery is sealed in.The SF1 ships with just a charger and a USB cable. There isn't any headset in the box. Obi Worldphone has certainly upped its game when it comes to design and aesthetics as compared to its debut offerings a year ago. The SF1 is built well, has a striking design, and is comfortably sized. We could have used a notification LED in the front though, and perhaps softer action for the physical buttons.
Specifications and software
The SF1 ticks most of the right boxes when it comes to specifications. We have an octa-core Qualcomm Snapdragon 615 SoC with integrated Adreno 405 graphics. There's a choice between two variants: 3GB of RAM with 32GB of storage, and 2GB of RAM with 16GB of storage. You can add up to 64GB using a microSD card, but only at the cost of the second SIM thanks to the shared hybrid card slot. There's also dual-band Wi-Fi b/g/n, Bluetooth 4.0, Dual-LTE, USB OTG, FM radio, and GPS. The phone supports Qualcomm's Quick Charge 1.0 feature.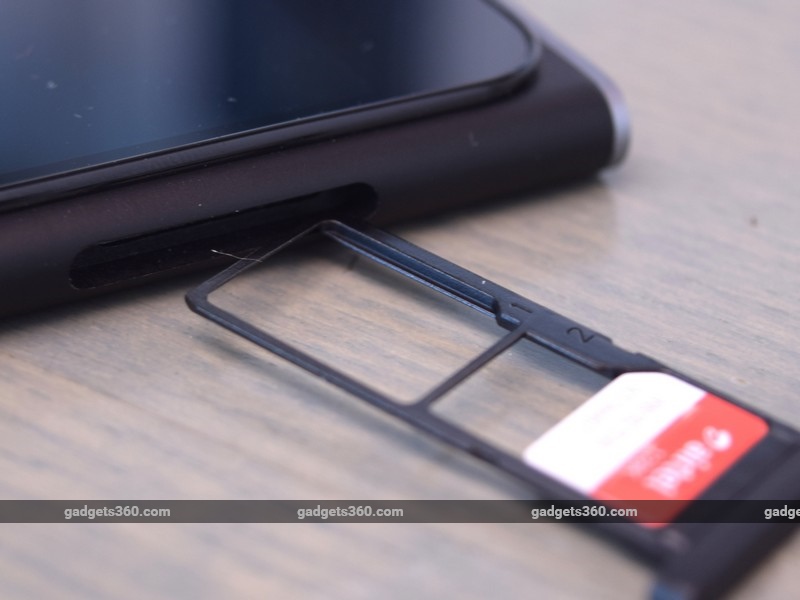 You get a slightly dated version of Android Lollipop (5.0.2) out-of-the-box, along with a custom skin called Obi Lifespeed. There isn't much difference between this skin and stock Android apart from a custom icon pack and redesigned settings app. Other changes (if any) are all under the hood. There's an option to switch to the stock Android launcher if needed. You can set long-press or double-press actions for the physical and home buttons, such as launching apps or commands. Obi has also added toggles for smart functions such as flip-to-mute and auto-answer calls when you lift the phone to your ear.Apart from the usual suite of Google apps and some productivity apps, there's also Obi Care, which lists available service locations; Microsoft Word, Excel and Powerpoint; SwiftKey keyboard; and Dolby Audio. Our review unit was a retail piece for Vietnam so the stock apps might be different in the Indian version.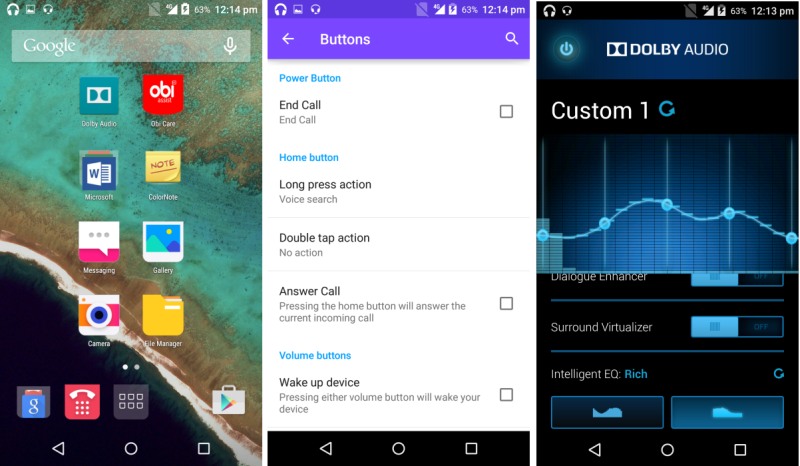 We like the fact that the SF1 isn't burdened with unwanted bloatware, which leaves you with plenty of free RAM (1.8GB on our 3GB unit) for apps. Despite this, we noticed lags throughout the interface. Whether it is multitasking, opening an app or even the UI animations, there was very noticeable stuttering, which we simply couldn't fix. Switching to the stock launcher and disabling window and transition animations in the developer options helped a bit, but not much. We hope this is just some sort of software glitch which can be rectified soon with a software patch, or better still, an upgrade to Android Marshmallow.Performance
Barring the annoying UI stutter, actual app performance is very good thanks to the capable hardware. Gaming performance is good, and demanding ones such as Dead Trigger 2 play without a hitch. The phone doesn't heat up much either apart from when it's charging or recording videos for long durations.
Speaking of charging, the supplied power adaptor can juice the phone up to 27 percent in 30 minutes, which can be helpful when you're squeezed for time. Call quality is satisfactory as well. The ambient light sensor can be a little slow to react at times as it doesn't always accurately adjust the brightness of the display.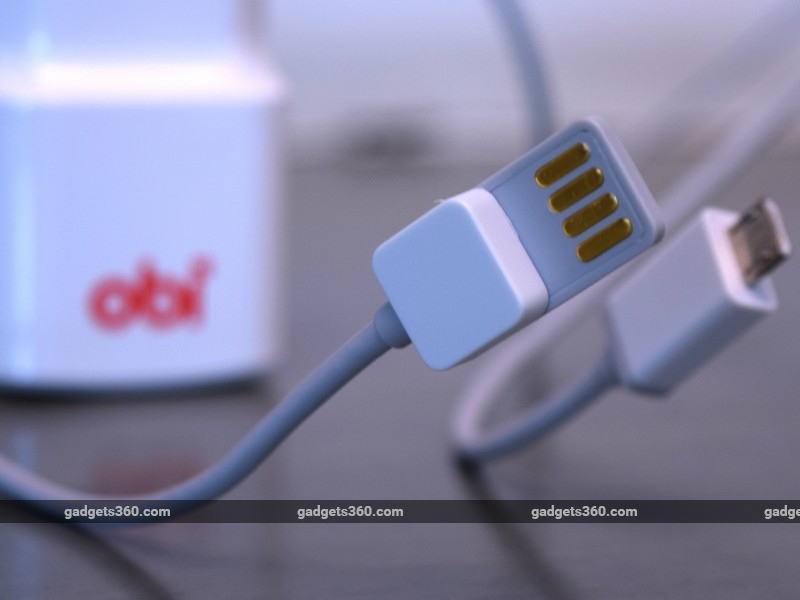 In benchmarks, it's business as usual. We got 35,065 in AnTuTu and 5,542 in 3DMark Ice Storm Extreme while GFXBench retuned 15fps in the T-Rex benchmark. These are pretty decent numbers for a mid-range phone.The SF1 does a good job with media playback. High definition files, including high-bitrate ones, play without any hiccups. The Dolby Audio enhancement does a good job of boosting the volume and audio quality of your music and videos through the speakers and headphones. There are a couple of presets to choose from, and you can create two custom presets. Tweaking the sound signature is super easy thanks to the intuitive graphic equaliser.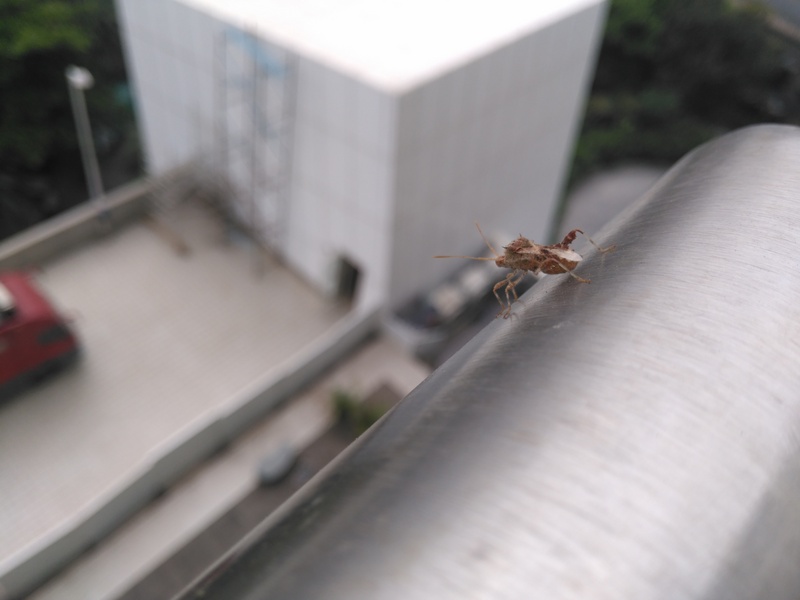 (Click to see full size)The 13-meagpaixel camera manages very good macros in daylight. Since the focus reticule is a little large, it's tricky to get the app to lock focus on a small subjects, but once locked in, you get very good detail and depth of field. Landscapes are fairly detailed too given good lighting. Colours are neutral, and might seem muted and dull if you're used to oversaturated pictures. Images shot in low light aren't great, though, as there's a lot of noise and it's difficult to get a sharp image as the focusing speed dips quite a bit. Capture speed under good lighting is fairly quick.
The front-facing 5-megapixel camera captures passable shots. The camera interface is simple and straightforward. You can set the camera to 'Auto' or choose from list of modes. Obi has added some additional features in the IQ Camera sub-section. ReFocus lets you capture a scene and then manipulate the focus points later. This didn't seem to work too well, and we were unable to see any noticeable focus shift while trying to manipulate the image. Chroma Flash is supposed to create a single frame after combing two images with and without the flash, to help mitigate washouts. Once again, this doesn't seem too effective, since the single LED flash is quite weak to begin with. Finally, Opti Zoom up-samples images so you get less noise when you zoom in. It works to an extent provided you're shooting in daylight.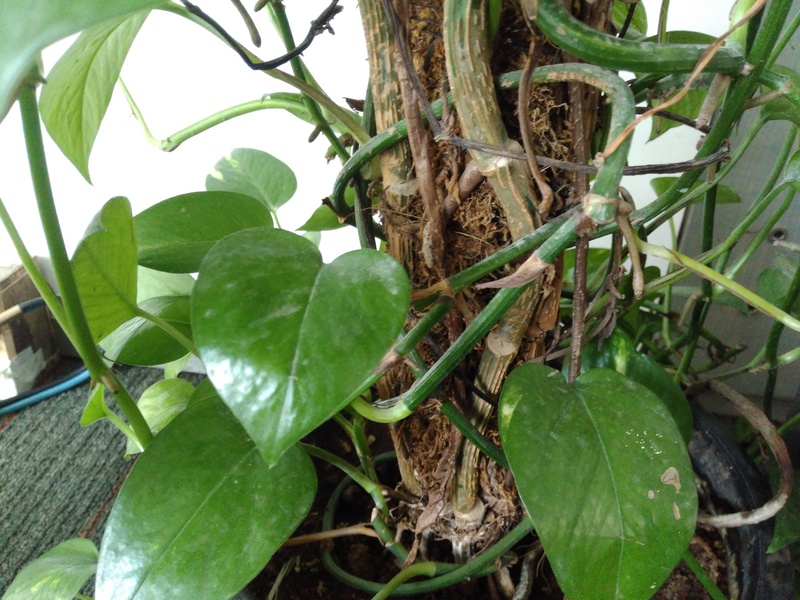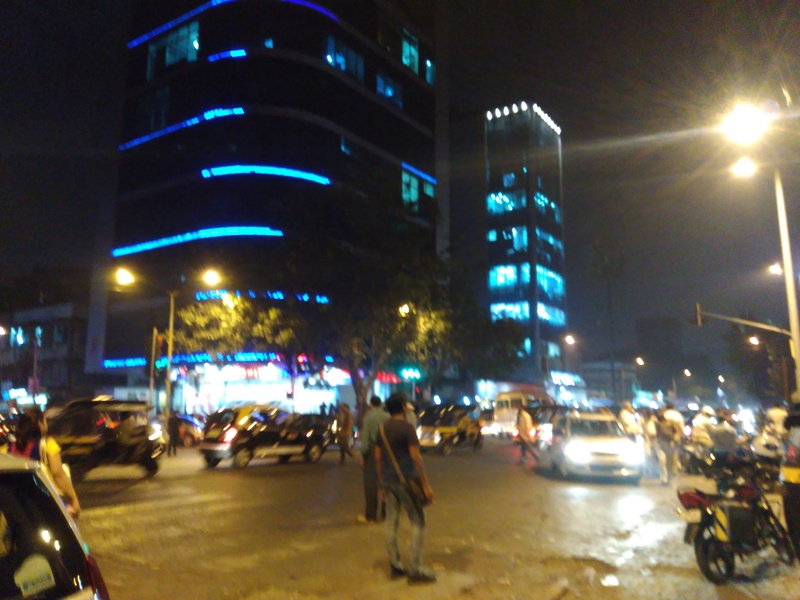 (Click to see full size)You can tweak other settings such as HDR, contrast, sharpness, white balance, ISO, and burst mode. Panorama mode leaves a lot to be desired too as images aren't stitched very well and objects appear slightly warped. Video recording is maxes out at 1080p and the quality is quite good, even under artificial lighting. We would have liked more control over the focus here as there's no tap-to-focus or even any shooting modes. There isn't any form of video stabilisation either.
The 3000mAh battery delivered 9 hours and 53 minutes in our video loop test. With regular use, we found ourselves easily pushing past a day's worth of usage, which is good.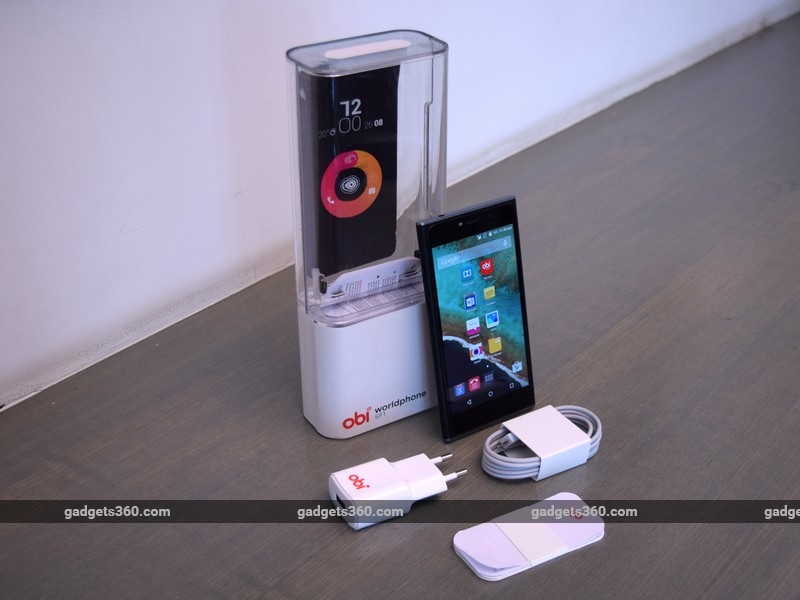 Verdict
The Obi Worldphone SF1 retails at Rs. 14,000 for the 32GB variant, which is pretty good considering the overall package. It's definitely a striking phone with good build quality, solid battery life, and very good audio. The camera is pretty good at macros and image quality is generally good in daylight. It's also nice to see lower-mid-range offerings support features such as fast charging. There are some areas in which the SF1 could use improvement, like the annoying intermittent stutter in the user interface and better low-light camera performance. We also hope Obi Worldphone pushes out an Android update quickly as the SF1 is missing out on all the improvements that Android 5.1 and later versions bring.

Obi Worldphone SF1 in pictures
Disclosure: Gadgets 360 is the exclusive retail partner for Obi Worldphone SF1. John Sculley's Inflexion Point is an investor in Gadgets 360.
Download the Gadgets 360 app for Android and iOS to stay up to date with the latest tech news, product reviews, and exclusive deals on the popular mobiles.

Obi Worldphone SF1
BUY NOW
["Source-Gadgets"]