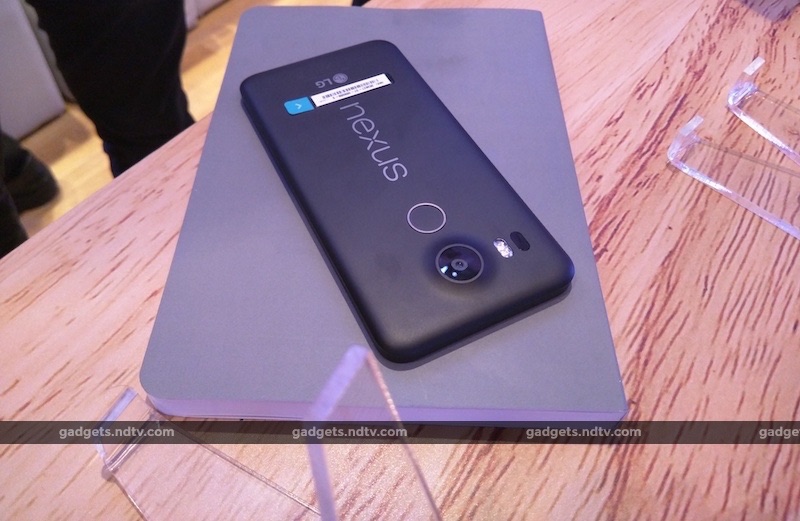 "It's not just the UI. It's the complete experience. From the fingerprint sensor to the camera, it's Google's take on that," Krishna Kumar, Product Leader, Android/Nexus at Google tells us of the Mountain View-based company's new smartphone, the Nexus 5X and Nexus 6P. "We feel that many users are passionate about our overall experience and we want to get it equivalent to what is our vision of premium."
A strong statement for a product line that's long been perceived to be a cost-effective option for hardcore Android loyalists fed up with phones that are bogged down with clumsy, bloated software overlays and never receive updates on time. While the Nexus 6 proved that Google and its manufacturers of choice can pull off a high-end (albeit a tad unwieldy) smartphone, this year's Nexus 5X and 6P are helmed by LG and Huawei respectively. Do they stack up?
(Also see: Google Nexus 5X, Nexus 6P Launched in India: Price, Availability Details)
Nexus 6P
Google's Nexus team wasn't exaggerating when it said that the "P" in Nexus 6P stands for premium. Not only does the metal finish look slick, it feels good to hold as well. Unlike the Samsung Galaxy S6 and its glass-clad variants, this phone isn't difficult to get a grip on. There's barely any chance of it slipping from your hand – always a good thing.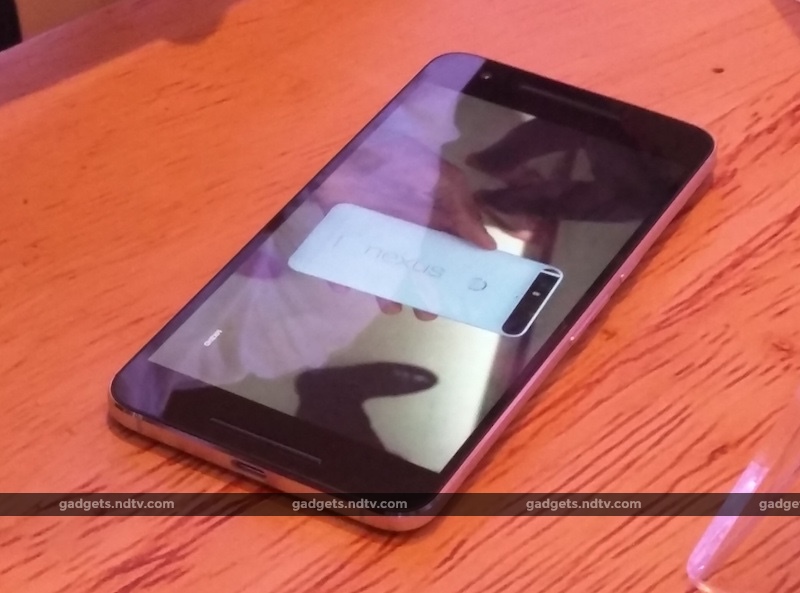 Bucking the trend of a putting a fingerprint sensor on the front of the phone was a smart move as well, making it easy to lock and unlock the device. Compared to the Nexus 6, this is a phone you can use with one hand.
In our brief time with the device, we also noted that the camera felt snappy and responsive. It was able to take a quick burst of photos with no slowdown. Despite the lack of optical image stabilisation (OIS), videos remained clear even with some rather shaky camera work on our part.
(Also see: Nexus 5X and Nexus 6P: Google Explains Lack of Wireless Charging and More)
Nexus 5X
According to Hiroshi Lockheimer, senior VP of Android, the "X" in Nexus 5X is in reference to the "core of the Nexus brand." By that, he's probably referring to the Nexus 5. Decked up in a polycarbonate material akin to Google's iconic 2013 phone, the similarities are striking. It's just as easy to hold, and the 5.2-inch display makes it a relatively compact choice in a world where 5.5+ inch screens are common. The rear camera is similar to that of the Nexus 6P with 1.55 µm pixels to capture a whole lot more light than the snappers on previous Nexus phones.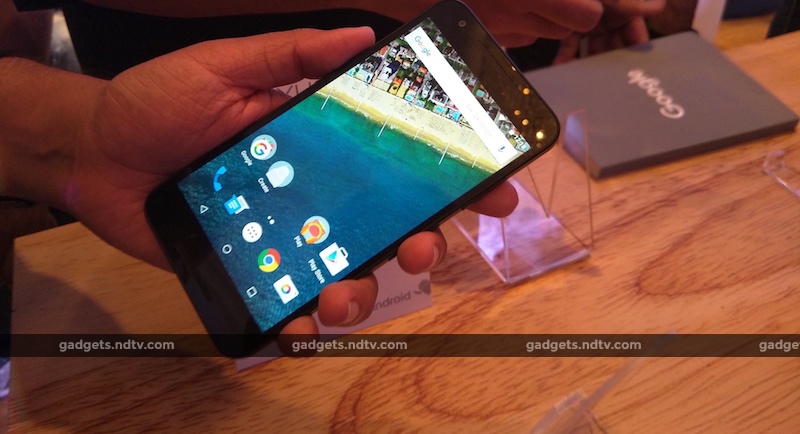 "Smartphone cameras shine outdoors but with 80 percent of Nexus 6 users using their cameras indoors, we've emphasised a better camera for low light conditions," Kumar explains. This does seem to be the case, judging by our hands-on time with the devices, though the claim begs further inspection.
What about the software?
With Android 6.0 (codenamed Marshmallow, for our dessert-inclined readers) both devices were smooth, responsive and an absolute dream to use. There's very little wrong with Google's latest OS in terms of everyday use. Visually, it's clean and has no major differences from Android 5.0, which is expected since most of the changes are under the hood.
One of the standout features is the revamped app permissions system. What this means is before you can use Instagram to take a photo, you'll be asked if you want to give the app permission to access your camera. Some might equate this to the mobile equivalent of user account control (UAC) that was introduced in Windows Vista. The difference is that Marshmallow will only ask for your permission once and not every time.
Testing Android 6.0 on the Nexus 5X and 6P, we noticed that Google's camera app asked us for location permissions a few times after already having granted it, which should not have happened. This is not how it works on our Nexus 6 and other test devices running Android 6.0, making us hope that it's a bug that can be rectified with an update.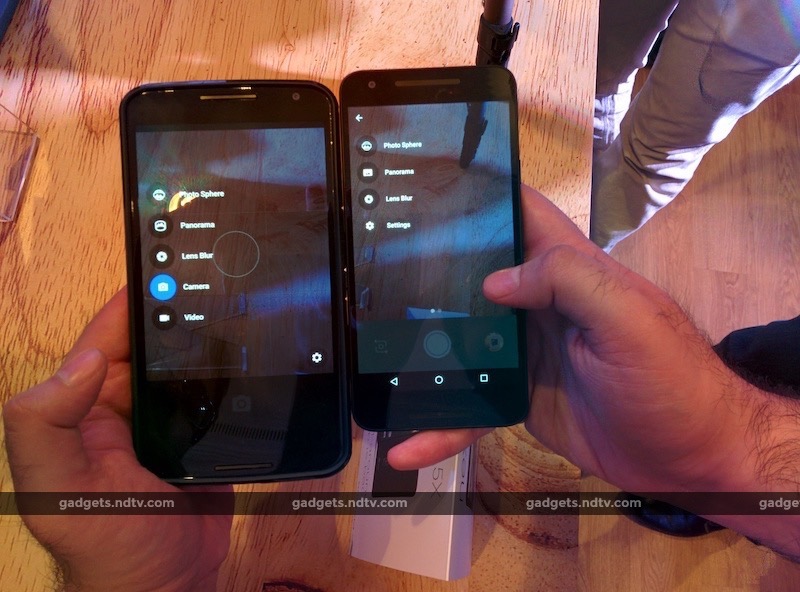 The Nexus 5X (right) and Nexus 6P have a newer version of Google's camera app to support some of its newer features compared to older Nexuses such as the Nexus 6 (left).
(Also see: Nexus 5X and Nexus 6P Users Will Be Able to Uninstall Select Google Apps)
With online sales of the Nexus 5X being exclusive to Amazon India and the Nexus 6P to Flipkart, we had to ask if either e-commerce outlet would have its own apps preloaded on the phone. It's something that's happened in the past: the Motorola Moto G (Gen 3) and other phones shipped with the Flipkart app pre-installed. Kumar remained noncommittal. "If a Google app is not available we consider a local substitute, but the idea is to keep it as close to the pure Google experience as possible," he stated.
Now on Tap and data usage
Another much-touted feature is Now on Tap. You could be talking about a TV show with a friend in Hangouts and long-pressing the home button will bring up relevant information about it, such as when it airs. If you have the IMDB app installed, it will throw up more details by detecting that kind of contextual relationship.
Given that Internet access in India nowhere near as good as it should be and data being expensive, we asked Kumar how could this be implemented in a manner than actually works in the local context. For him the way around this is app indexing, allowing apps on the device to access information.
(Also see: Hands on With Now on Tap: Android 6.0's Best Feature Has Apps Dancing to Its Tunes)
"If you noticed the apps that came up [when using Now on Tap], those apps use something called app indexing. It is a mechanism by which developers of an app can list specific context scenarios in which their app can provide information," he said. "If I look at Priyanka Chopra in Quantico, which is a serial, the IMBD app says if there is a context for movies or for TV programs that IMDB can provide information. That's why you get it in the list of apps there. That's one way in which we allow developers to focus on what context it is."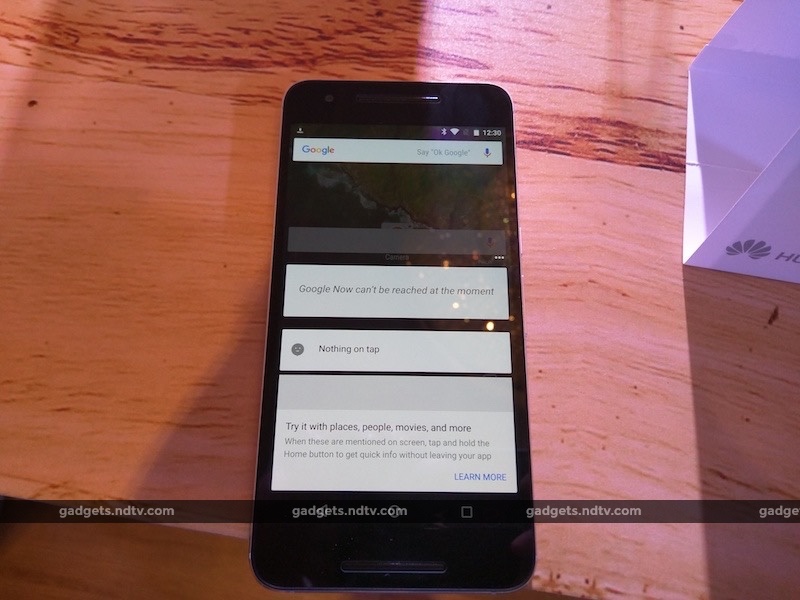 While app indexing could mitigate data concerns to an extent, it isn't the best way forward. For one, not all apps store data on-device, and in the event that Google Now needs to pull information from the Web, there will be data usage. However, Kumar hints that this is just the beginning for the feature.
"At Google, we have a strategy for the next billion users. Very specifically, looking at things like data usage, battery usage, connectivity, optimised bandwidth usage etc. Not just Android but across apps."
With Google launching YouTube's offline mode in emerging markets, we won't be surprised to see the company take its stab at the next billion a step further with an offline implementation of Now on Tap, no matter how unlikely that might seem right now.
The end of reasonably priced Nexuses?
With prices starting at Rs. 31,990 for the Nexus 5X and Rs. 39,999 for the Nexus 6P, these phones aren't exactly cheap – or even nearly as good bargains as their predecessors (barring the Nexus 6) have been.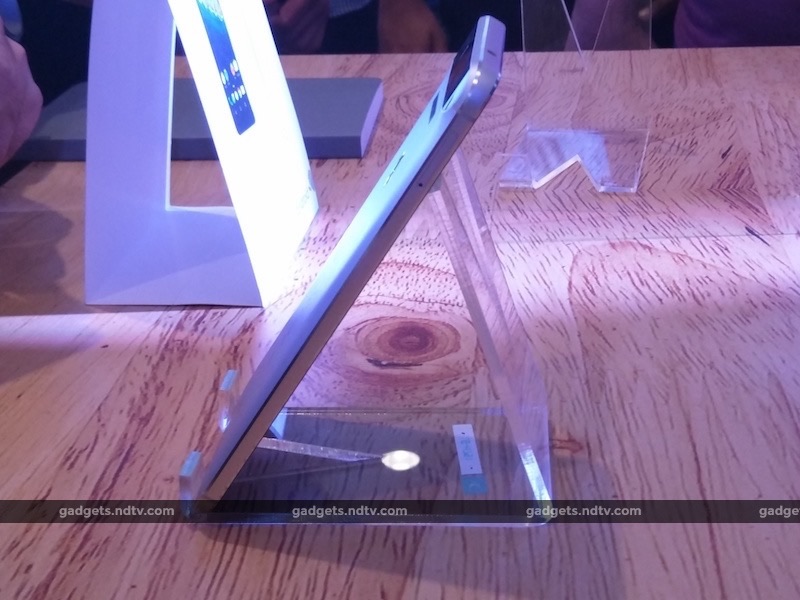 "I think both of these devices are pretty competitively priced for the type of specs," Kumar professed. Even so, we can't help but wonder what Google's strategy might be going forward. What about initiatives such as Android One? Kumar confirmed it's still crucial to the company.
"Apart from the Nexus brand, we're continuing to work with our partners to provide devices for all segments of the market. The Nexus is for the premium segment and we have Android One for a more upward segment."
The Nexus 5X and Nexus 6P are interesting efforts from Google. There seems to be a genuine attempt at rectifying some of the company's missteps over the years, such as poor batteries and abysmal camera performance – except now at higher cost. Will this be enough for the Nexus name to hold its place in an increasingly competitive and fragmented ecosystem? Stay tuned for our in-depth reviews of both devices to find out.
Download the Gadgets 360 app for Android and iOS to stay up to date with the latest tech news, product reviews, and exclusive deals on the popular mobiles.