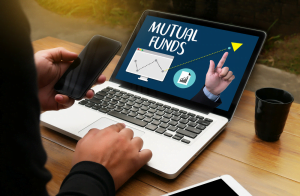 (Image Source: Shutterstock)
There were times when people used to garner gold jewellery as a way of investment. Fixed deposits were the route to save money for a specific period of time, all while earning some interest on it. With the trend of investments changing with time, mutual funds have clearly taken over the place once held by gold and FDs.
Mutual Fund Investments Are the Way to Go!
Growth and development in investment trends have led to the rise of a variety of investments ever since. Over the recent years, more and more people have realised how mutual funds are an intelligent way of making savings and investments.
It only makes sense because it's better to let your money grow than let it sit idle in banks. Moreover, there are higher chances for earning profits and wealth accumulation over the years when you invest in mutual funds through SIP, whereas investing in FDs only fetches you a meagre interest. Undoubtedly, 'Mutual Funds Sahi Hai'; however, how do you choose which one is sahi for you?
Making the Right Choice
While there are several different kinds of mutual funds available, you need to find the right one that suits your needs and goals. Hence carefully evaluate your steady income as well as assets so that you can choose the investment plan that best fits your needs.
Get help from an advisor who's been in the business long enough to understand the nitty-gritty of the market so that he/she can find the best deals for you, considering all factors like market shift, inflation and so on so.
How Do You Do It?
Following a careful approach including research and planning can help you reach your financial goals. Additionally, financial advisors from reputed fund houses can help you with:
Planning According to Your Financial Goals
The investment process needs to be linked to your financial goals and milestones so that you have a motive in mind before starting off. The aim should be to help you achieve steady returns while keeping in mind the factors involved in the market operation. Mutual funds are an excellent way of creating wealth for the future.
Unbiased Advice
By giving you the most realistic scenario of the market, advisors help you in understanding what you're getting into and prepare you for the investment you intend to make.
Risk Planning
It is undeniable that all mutual funds are open to market risks. Hence, advisors help you choose what risks you can take and which ones you need to avoid before putting your hard-earned money into it.
Right from inflation, depression, to several other market factors, everything needs to be thoroughly monitored for your investments to be safe. This is what makes it very important for the advisors to research adequately well before putting your money at short-term/long-term risk.
Online Operation
Most advisors/fund houses work online now so that you get the hassle-free association. Moreover, the work is done faster and without any paperwork involved. While everything is adequately recorded and kept track of, you don't have to deal with realms of files with the fine print you will never read.
Follow Up
The fund house is with you throughout the process. It's not a one-time consultation. It guards you through the process of making the right mutual fund investments to yield the most profit in the time to come. This is what makes the process completely reliable and safe because you know you will have your advisor by your side whenever required.
Conclusion:
Following the motto of 'Mutual Funds Sahi Hai', fund houses help you create the best financial choices in the years to come so that you can make steady gains from your investments while avoiding the drastic ups and downs of the market.