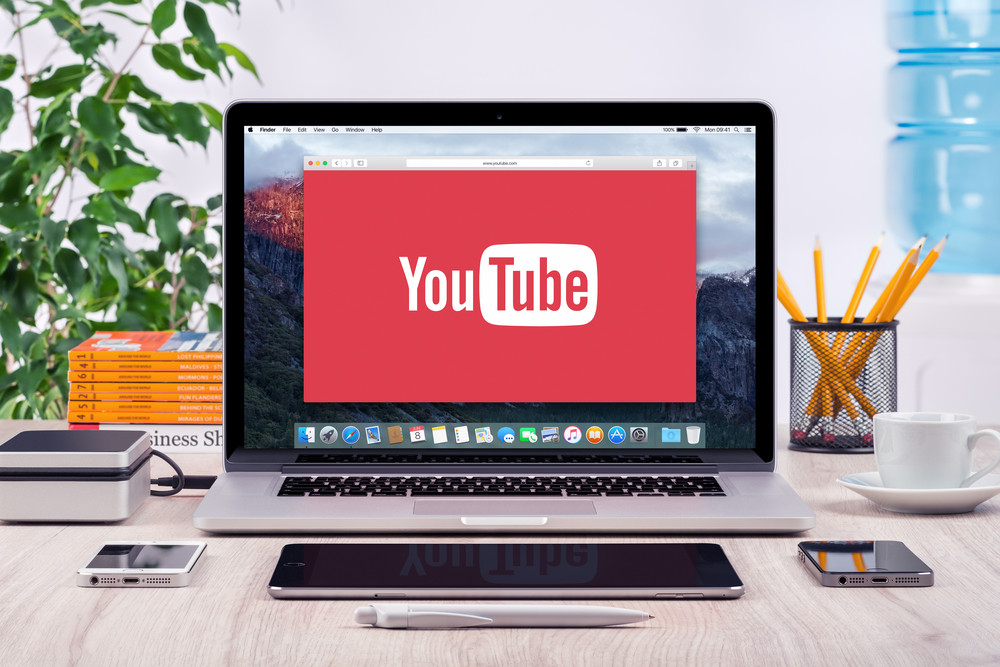 YouTube Mockup Tool allows creative makers to view their video works as ads on YouTube across different formats and devices. (Shutterstock/Alexey Boldin)
Google officially launched the Create with Google platform in Indonesia on Wednesday.
Aiming to be a better partner for creative makers, the platform allows users, including students, to find information about Google's creative canvas and inspiration related to YouTube ads.
It also comes with tools like YouTube Mockup Tool and Audience Connect that can be used for various creative purposes.
In the website's Platforms section, creative makers can find information about different types of YouTube ads, such as Bumper Ads and TrueView, as well as ARCore, Google's platform for building and bettering augmented reality (AR) experiences.
The head of Create with Google, Ross Jauncey said during a press conference that the platform also offered Creative Downloads, which contains documents of each feature on Google.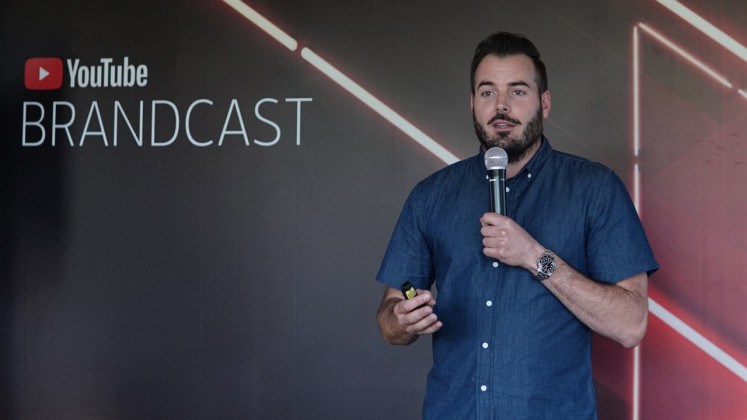 Create with Google head Ross Jauncey explains how the platform works during an event in Jakarta. (JP/Narabeto Korohama)
He mentioned that the documents could be downloaded and used to get a better understanding of the tools, prior to crafting new ideas, adding that it could also help clients to brief their agencies or partners, or for account people within the agencies to brief their creative teams.
"It's a great place to start to get everyone on the same page," he said.
Moreover, Create with Google also comes with an Inspiration section, comprising hundreds of YouTube ads from across the globe.
"It's a really great place to get your creative juices flowing. Once you're on the site, you can sort through all these works by keywords, language [and] region," said Jauncey, mentioning that the creative makers could also sort the ads by vertical format, different technologies and the format that Google offers.
With regard to YouTube Mockup Tool, Jauncey said the tool helped the makers to view their video works as ads on YouTube across different formats and devices.
"Once your video ad is in the platform, you can share the ad directly to your clients or download a file to be included in your presentation," he explained.
Meanwhile the Audience Connect tool can help connect audience members to Google Slides presentation via their mobile phone.
During the event, Jauncey showed how Audience Connect engaged the audience members by allowing them to give immediate feedback to the questions on the presentation through their smartphones.
"Everything that we have on the platform is free. You can upload your works, you can review it and you can download Audience Connect as a tool for your presentation; it's all free," said Jauncey. (kes)
["source=thejakartapost"]