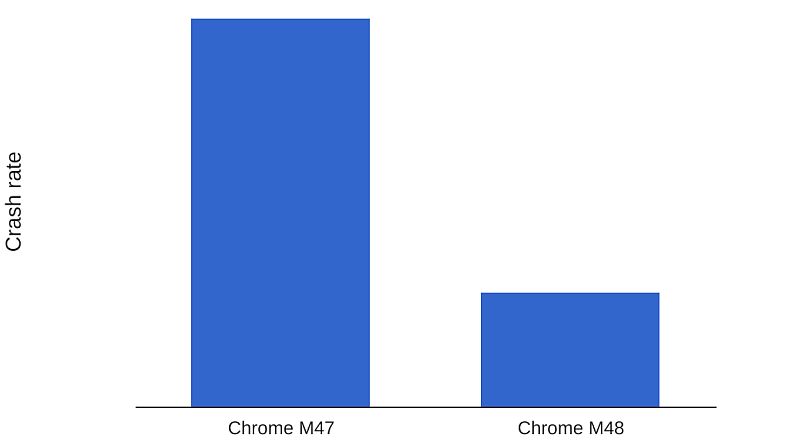 Google's Chrome team has started pushing an update to iOS users that is claimed to make the mobile browser "much faster and more stable." Additionally, Google has announced a new Data Saver extension for Chrome users.
Chrome for iPhone and iPad is getting a new rendering engine, WKWebView, which is the latest from Apple. The new Chrome for iOS is said to have its crash rate reduced by 70 percent and apart from faster JavaScript execution. The company says that iOS users can pick up where they left browsing (on any device) without being affected by Chrome crashing.
Apart from stability, WKWebView brings other benefits such as improved Web standards compatibility, with support for features like IndexedDB. Google says switching to background tabs will now cause pages to reload 25 percent less often. Chrome says that the improvements will gradually be rolled out starting Wednesday.
The new Chrome for iPhone and iPad version 48.0.2564.87 is now available to download via App Store. Some of the other changes the update brings include redesigned icons on the New Tab page and Spotlight integration.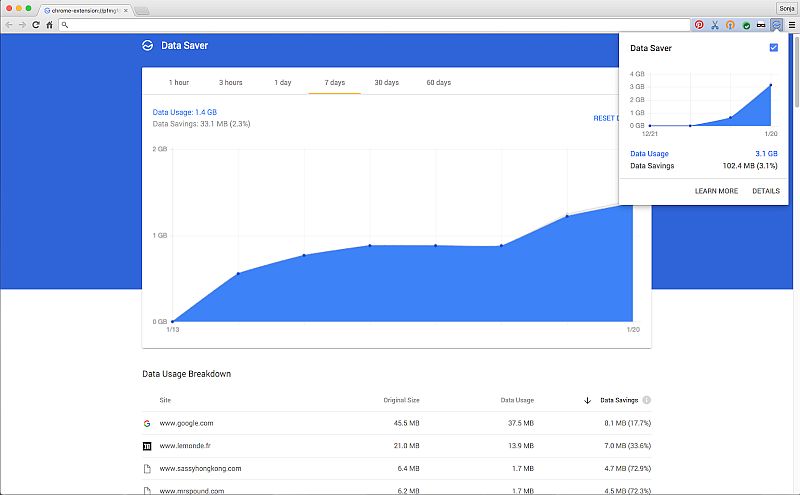 Chrome also announced a new version of its Data Saver extension, which is claimed to reduce the data a computer needs to access websites using the same compression technology as Chrome for Android's Data Saver mode. The extension also has a "Details" tab which will inform how much data a user saved, and which website is scooping up most data.
"If you're using your computer at a library or coffee shop with spotty public WiFi, it's helpful to be able to manage your data usage-which is why we created Chrome's new Data Saver extension," said AbdelKarim Mardini, Product Manager, Chrome in a blog post.
Apart from announcing the new Chrome update, Chrome also claimed that it now shows 5 million Safe Browsing warning messages every day and have over 100 million people using Data Saver mode in Chrome on Android.
["source-gadgets"]