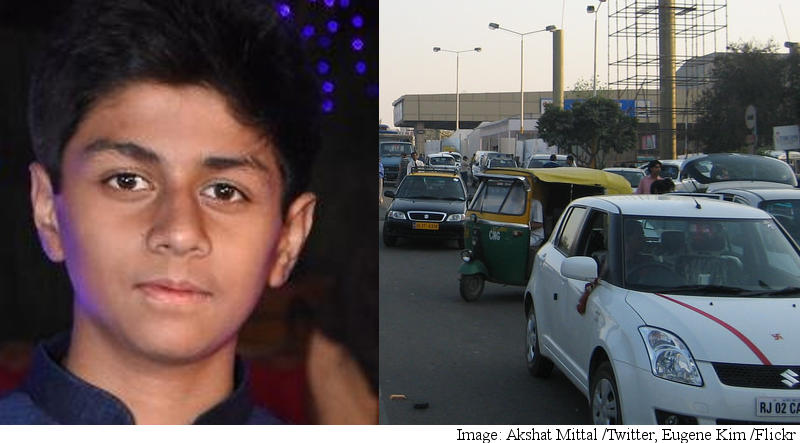 Carpooling platform Orahi, backed by Indian Angel Network, on Tuesday announced the acquisition of Odd-even.com, founded by 13-year old Akshat Mittal.
The terms of the acquisition and deal value were not disclosed. The company said that it has entered into a long term partnership with Akshat Mittal and inducted him on their advisory board as a technical and domain expert.
Mittal will share technical and domain expertise with Orahi and add 30,000 users to its current user base. Users from Odd-even.com will be able to access Orahi.com's website and apps and carpool instantly, the company said, adding that Orahi's combined user base post acquisition will cross 70,000.
Founded in late 2015, ahead of the odd-even rule's implementation in Delhi, Odd-even.com offers carpooling services through its Web portal, where car owners and ride seekers are matched, based on personal details, car type, journey details, and frequency.
(Also read: Delhi's Odd-Even Rule: 5 Apps to Make Your Life Easier)
"I am happy that, Odd-even.com will now be able to cater to a large number of commuters. The partnership will make an easy interface for travellers as they will have just one platform with a huge database to swiftly select from," said Mittal, a 9th standard student at Amity International School, Noida. "I think I can contribute to Orahi as a part of advisory board and will add value in both technical and domain aspects," he said.
"Every new user addition adds to more carpool options for the community and eventually helps in curbing traffic and pollution for the city," said Arun Bhati, Founder and COO at Orahi, in an emailed statement.
Other startups offering carpooling services include Uber and Ola, Ryde, and BlaBla Car.
Download the Gadgets 360 app for Android and iOS to stay up to date with the latest tech news, product reviews, and exclusive deals on the popular mobiles.