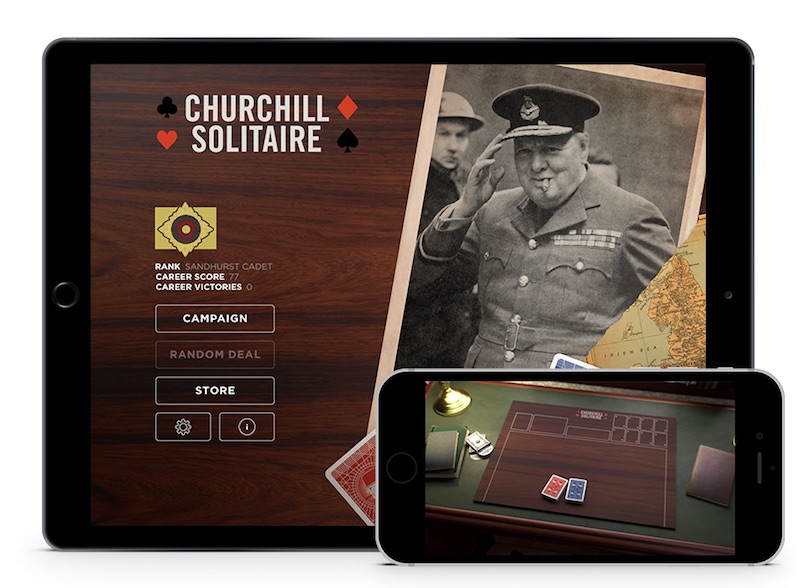 Former US Secretary of Defence Donald Rumsfeld has released a mobile card game at the age of 83. Called Churchill Solitaire, it's a card game former British Prime Minister Winston Churchill played throughout World War II to improve his strategic thinking. Rather than code it himself, voice memos were sent to the developers with his ideas and feedback.
"Instead of capturing history, it is getting a bit artsy," he wrote in a memo wherein he suggested ways to introduce scenes from World War II and quotes from Churchill. The game has a World War II theme and lets you progress through ranks from Sandhurst Cadet to Prime Minister.
Rumsfeld said that he was first given the rules of the game by Andre de Staercke, a diplomat who was mentored by Churchill after he escaped Belgium during World War II. It is said that Churchill created and played this version of Solitaire to combat insomnia.
(Also see: Crashlands, Music Memos by Apple, Kickstarter for Android, and More Apps To Check Out)
"The game itself reflects Churchill's leadership qualities and personality: thinking two or three steps ahead at any given moment; making sacrifices to attain a larger goal, taking advantage of luck and opportunity; and relying on guile, cunning, and total concentration in the quest for ultimate victory," a description on the game's website reads.
Both the Churchill family and Rumsfeld are donating their share of profits to charitable causes.
"This is not a profit-making endeavour on either of our parts. The Churchill family's profits from the game, like mine, will go to charity," he said on Medium.
The game is available for free on iOS with microtransactions. An Android version is also in the works.
["source-gadgets"]