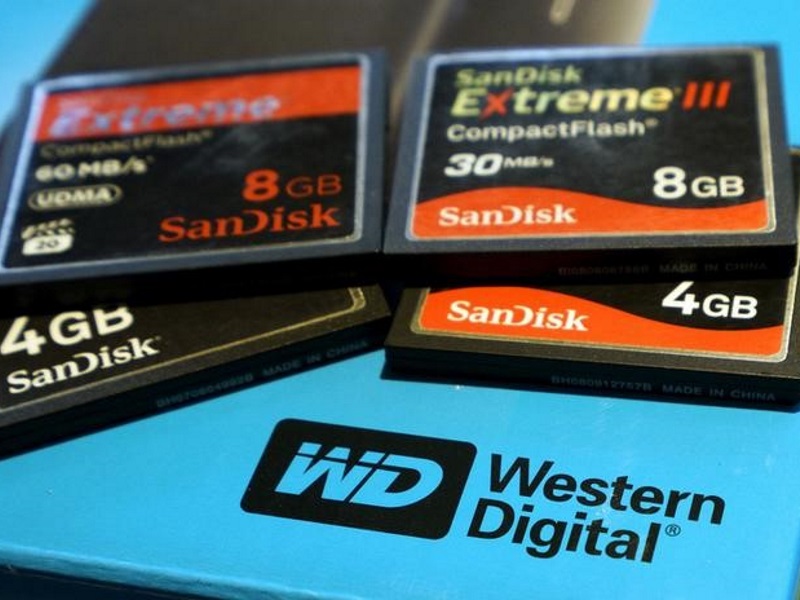 The US hard-disk maker, Western Digital Corp, said on Tuesday that China's Unisplendour Corp Ltd had scrapped its planned $3.78 billion investment in the company, a move that in turn alters the terms of Western's deal for rival SanDisk Corp.
Unisplendour, a unit of China's state-backed Tsinghua Holdings Co Ltd, dropped its plan to buy a 15 percent stake in Western Digital after the US Committee on Foreign Investment (CFIUS) said it would investigate the transaction.
As a result Western Digital will now present an alternative offer for SanDisk consisting of more Western Digital stock and less cash, the companies said, giving the deal an overall value of $15.78 billion. The original agreement, struck in October, valued the deal at $19 billion.
The collapse of the Unisplendour deal comes during a wave of Chinese takeover interest in US corporations that has already hit a record of $23 billion in announced offers this year, according to Thomson Reuters data. That is nearly double the full-year record reached in 2013.
But China's ambitions in the US are receiving increased scrutiny from US politicians, who are concerned about putting certain national businesses in the hands of Chinese executives and government officials.
Western Digital said last October that it would revise the cash-and-stock offer for SanDisk if the Unisplendour investment in Western Digital was not successful.
"It was understood that there was a possibility that the Unis investment in WDC may not happen," said Sumit Sadana, SanDisk Executive Vice President. Sadana said that the value of the deal for Sandisk is now $78.50 per share, down from $86.50 when it was originally struck.
Both companies have said they are committed to the agreement, which is expected to close in the first half of this year.
Western Digital's stock price has fallen from around $80 per share last October and fell another 7.2 percent to $42.77 on Tuesday.
"I think if you are a Western Digital shareholder, the deal makes a lot of strategic sense," said Pacific Crest Securities analyst Monika Garg.
Activist shareholder
Western Digital's move to proceed with the SanDisk deal comes the day after shareholder Alken Asset Management urged the company to scrap it, saying the price was too high.
"We have laid out our case in reasonable details in the letter so there is not much to add," Alken analyst Vincent Rech said in an email. The London-based fund is pleased with the support it has received, he added.
Western Digital said US, European Union and other regulators had approved the SanDisk deal.
CFIUS, an inter-agency panel led by the US Treasury Department, assesses potential mergers to ensure they do not endanger national security. The panel rarely kills the deals, but several times a year it has informally urged companies to scrap merger plans and they have complied.
China led the countries whose planned US acquisitions and investments for 2014 were probed for security issues, according to a government report.
In January, Philips dropped a plan to sell an 80 percent stake in its Lumileds division to a group that included Chinese investors because of pressure from CFIUS.
Fairchild Semiconductor International Inc said last week that it rejected an offer from a Chinese takeover group, citing concerns that US regulators would stop the sale.
US lawmakers are also pushing for the rejection of a Chinese company's plan to buy the Chicago Stock Exchange.
["Source-Gadgets"]