There's no point in disputing the matter: full 'n fluffy brows are the hottest brow look RN. The only downside? If you don't have naturally voluptuous brows, faux feathered brows can take a long time to perfect if you have to fake one brow hair at a time.
That's why we developed the ultimate brow gel: #BOMBBROWS Full 'N Fluffy Fibre Gel, $19, that not only tames and sculpts your brow hairs, but that has a wand so fine you can literally draw hair-like strokes using the precision tip. The formula even contains tiny hair-like fibers to thicken and volumize your brows.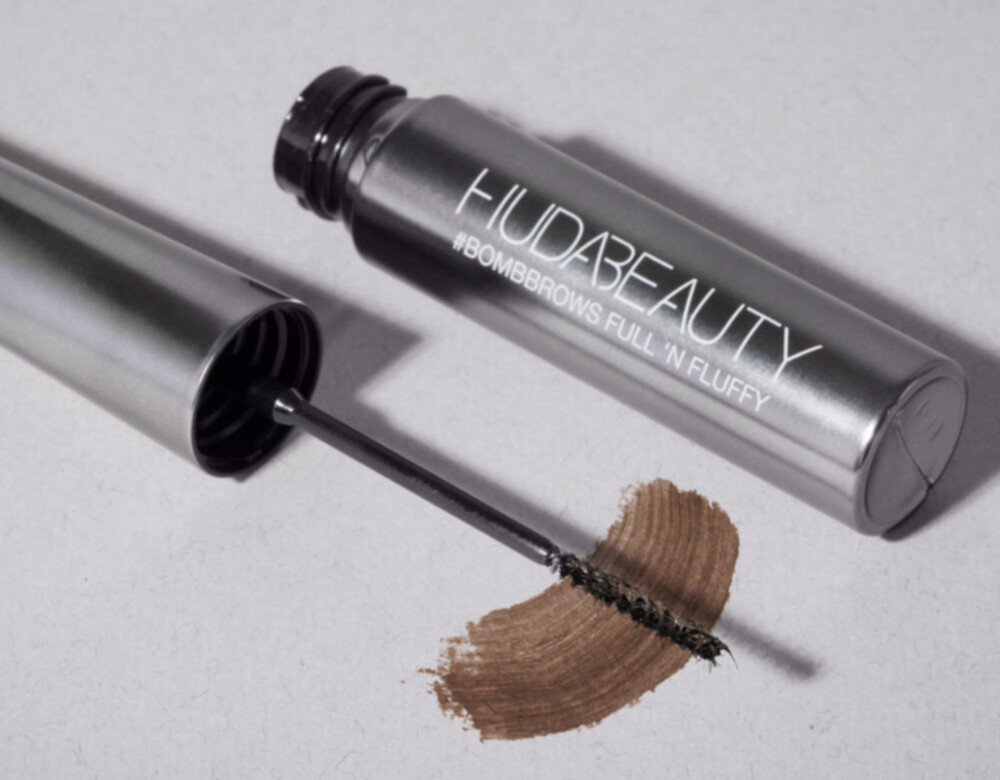 To celebrate the launch of our new #BOMBBROWS Full 'N Fluffy Fiber Gel, $19, we wanted to walk you through our tried-and-tested process for achieving full brows. We swear, it's so easy, it transforms even the finest and thinnest brows in under a minute. (Scroll down for the receipts!)
How To Get Full 'N Fluffy Brows:
Step 1: (optional): If you tend to err on the side of oily, then you will love this hack: lightly set your brows with a dusting of translucent powder to prep and soak up any oils sitting on the skin.
Step 2: Starting at the mid to front section of your brow, brush your brow hairs upwards. This allows you to get the shape and see the sparse areas where you can fill in later.
Step 3: Once you can easily see the shape of your brow, use the flat edge to comb through the brows using a little pressure for a proper lift. This also helps embed the tiny hair-like fibers for a fuller, thicker brow. Layer and build until you're happy with the desired fullness.
Step 4: If you need to fill in any sparse areas, remove any excess formula from the wand then use the tip of the brush to carefully draw individual, hair strokes.
["source=hudabeauty"]