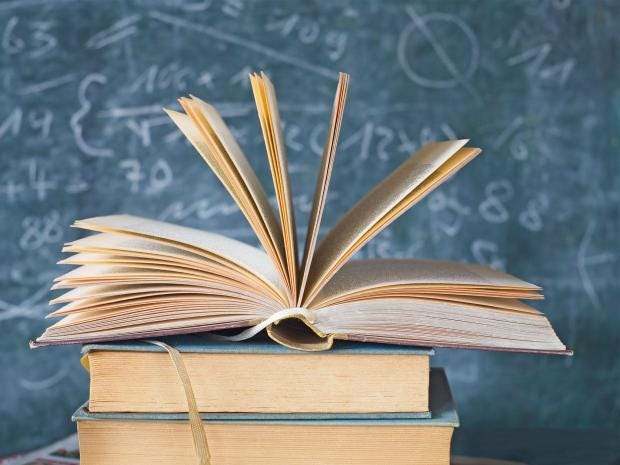 The shock election result will come as a relief to schools leaders in particular, following months of audible protest and condemnation over Theresa May's controversial grammar school expansion plans.
The Conservative Party is left in such a weak position that even if they form a government, ministers will in no way be able to push forward with the much contested selective schooling proposals outlaid in the Tory manifesto.
As a source close to Number 10 reportedly put it to the Times Education Supplement early on Friday morning, grammar school plans are "f***ed".
The result will come as a huge blow to New Schools Network head and free schools advocate, Toby Young, who has championed Theresa May's plan to build at least 100 new free schools – including selective schools such as grammars – each year.
While most agree that new school places are needed – especially given the forecasted population increase – free schools remains something of a contentious issue, with some arguing they are too costly and unaccountable, receiving huge budgets while local authority schools are neglected.
As director of NSN, Mr Young was tasked with helping to deliver the new free schools, which are autonomous from local authority.
Speaking to The Independent before the snap election was called, however, he suggested that even if the current ban on selective school expansions were to be lifted "no more than five" would realistically have been opened by 2020.
Responding the outcome on Friday morning, Kevin Courtney, General Secretary of the National Union of Teachers, said: "The Conservative party was hugely divided over grammar schools.
"The initiative for them came directly from Theresa May and her advisor Nick Timothy – perhaps only introduced in a misguided attempt to gain voters from Ukip.
"This policy can't possibly survive this calamitous election. Government education policy now needs to urgently concentrate on and address school funding cuts."
Schools are already facing very real and immediate consequences as a result of the squeeze on school funding.
We've heard and read stories about schools closing half an hour early to save money, parents being sent begging letters asking for donations, and teachers buying art materials and textbooks using money from their own pocket.
Speaking on Radio 4's Woman's Hour in the run-up to election day, Home Secretary Amber Rudd admitted that a Conservative Government would not increase per pupil funding in England – a disclosure union leaders said confirmed their worst fears.
The future of school funding now hangs in the air: voters have undoubtedly reacted against the Conservative's real terms cuts of 7 per cent per pupil, as well as the much criticised plans to scrap universal free lunches for infants.
By comparison, Labour pledged to increase school spending per pupil by 6 per cent compared with present levels, and the Liberal Democrat plan would protect spending in real terms at the 2017-18 level.
Responding to the main parties' manifestos, however, the Education Policy Institute think tank published scathing criticisms that there had been "no clear indication" as to how any party intended to make savings, with "no clear estimate" of how some new policies would cost.
Industry leaders have long called for the school spending budget to be reassessed, and now it might have to be.
"Schools and universities are in comparatively good places," said Sir Anthony Seldon, Vice Chancellor of the University of Buckingham.
"What they absolutely don't need is any more initiatives from governments from the left or the right which will only damage the direction in which they are going.
"That said, the cuts to the school programme needs to be urgently eased out, or the quality of education will really suffer."
The university head suggested a National Headship College needed to be set up – something his own institution Buckingham is proposing to do –  to ensure that the quality of leadership across the country at primary and secondary levels is dramatically improved.
QS World University Rankings: top 10 UK institutions
"Finally, teacher recruitment needs to be given a very significant boost, particularly in maths and science, and that will mean more money will have to be found."
While schools have made headlines for their financial struggles, top UK universities have been slipping down the ranks of recent global league tables – an issue experts have blamed on cuts to funding within higher education.
Despite this, Universities Minister Jo Johnson appears to remain in favour, with vice chancellors including Sir Anthony commending his efforts to pilot new university legislation, including the Teaching Excellence Framework.
"Dropping him would be folly and dangerous," the Buckingham head warned.
Now, it seems, is the time for industry leaders to place increasing pressure on ministers to protect the rights of overseas students by allowing free movement following Brexit, and by discounting them from UK migration statistics.
"The government needs to start welcoming and celebrating overseas students, not deterring them, and it needs to ensure the softest of soft Brexit's that will not inflict significant damage on British higher education and science.
"This is the time for strong and stable leadership in education," Sir Anthony added. "Most governments and most education secretaries only start understanding their subject when it is time for them to pack up and leave.  If they do what is laid out here and nothing else, they will make a success of their job. The rule is – don't meddle."
University and College union, which represents higher and further education institutions across the UK, said the next government must prioritise investment in further and higher education and act swiftly to end the uncertainty over the position of EU nationals.
Responding to early indications of high youth turnout, UCU general secretary, Sally Hunt, said: 'It is encouraging to see that a positive message, particularly after the unpleasant Brexit campaign last year, can still inspire voters.
"Theresa May called this election expecting to secure a mandate for a hard Brexit. She has signally failed to achieve that and the next government must bring some stability in these chaotic times.
"We believe an important first step is to now guarantee the rights of EU citizens currently in the UK, including thousands of university and college staff and students who contribute so much to our economy and society."
The outgoing President of the National Union of Students, Malia Bouattia, added: "Students want to see progressive and fair policies that will have a very real and positive impact on all our futures.
"We want a government that does everything in its power to welcome international students and keep our universities and colleges diverse and vibrant.
"We have seen the student vote play a key role in marginal seats across the UK. The student vote yesterday was about more than tuition fees… it is unsurprising that they sent a strong message in this election not only to the Lib Dems because of their betrayal, but also to the Tories and their destructive policies of cuts and privatisation. "
["Source-ndtv"]